You Play to Win the Game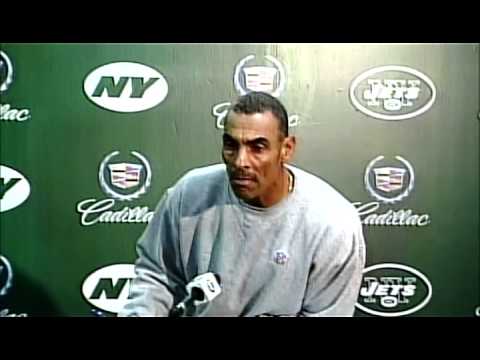 When you get to draft night you've got a decision to make. Are you playing to be average and maybe luck your way into the playoffs, destined for a third-place finish? Or are you playing to win the championship?
Spoiler alert, you play to win the game! A couple years ago the big trend was the zero-RB strategy, where experts recommended you wait on drafting a RB until later rounds, filling your bench with RB depth. What did we recommend that year? We recommended you go out and get Todd Gurley! And what did he do? He finished as the top RB by a mile! Did we have some secret about Todd Gurley? No. But we did our research and realized he was being forgotten in a year where it was trendy to forget about RBs. Who are the experts forgetting about this year? Quarterbacks.
This year the trend is to wait on drafting a QB. So what's the problem? The problem is the most top-heavy position this year is QB; there are only two QBs projected to score higher than the average fantasy starting QB this year. One is Deshaun Watson, only projected to be about 9 points above average. The other is Patrick Mahomes, who is projected to be 36 points above average! This means if you get Patrick Mahomes, every single week of the season, you're projected to have a significant advantage over your opponent's QB. And, if you're a Blueprint subscriber, you know that positional advantage is where we strike gold.
Guess what other position is top-heavy this year (and most years that Gronk played)? That's right, TE. We've talked about this concept before when making the case for Rob Gronkowski as your number one pick.
When I picked Gronk first, the guys in my league laughed. I ended up winning the regular season and $300, so #*&% them!
Tight end has Travis Kelce projected to score 52 points above average and Zach Ertz 47 points above average! Imagine the advantage you'd have each week if you had Travis Kelce or Zach Ertz? In a 12-team league, 13 of 16 weeks you would be going against a player with a below average TE.
What about RB and WR? If you're in a 12-team league that starts two RBs there are a lot more than two players above average. Sure, if you can get Barkley, McCaffrey, or Kamara you should get them, but after that, there are about 10 to 15 RBs who are pretty similar, meaning no matter what RB you get, you won't have much of an advantage each week, because your opponent will have a RB that isn't much better or worse than yours.
So if Mahomes offers a huge advantage and Kelce offers a huge advantage, imagine if you got both of them?! It's probably not possible, but what if…
If you're drafting in the top three spots, you've got a chance. Let's look at the scenario below.

You drafted Alvin Kamara with the third pick. Your next picks are at the 22nd and 27th spots. Using our patented matrix cheat sheet you can see that Kelce is being picked, on average, in the 18th spot and Mahomes in the 20th spot. Some leagues will be higher, some will be lower. So if you get Kamara at the third, there's a reasonable chance one of them might fall to your second pick. If so, they'd better not fall past you.
Let's say you get one of them, then look at the RBs and WRs you'd have available with your third pick. Your top three picks could realistically be Kamara, Mahomes, Mike Evans (or Keenan Allen or Antonio Brown). Want to snag two RBs early – because you're a Blueprint subscriber and you know WR is really deep – your first three picks could be Kamara, Mahomes, Kerryon Johnson. Who would you have available at WR for your fourth pick – guys like Brandin Cooks, Robert Woods, Kenny Golladay, Chris Godwin, and Tyler Lockett. Grabbing two of those would round out your starting lineup pretty nicely.
So what would the average fantasy footballer do? They wouldn't take Mahomes or Kelce if available. Instead, they'd get Kamara, maybe Dalvin Cook or Damien Williams, then one of the same WRs we mentioned above.
Do you feel like Dalvin Cook or Damien Williams is that much better than Kerryon Johnson? We don't. Would you rather have Mahomes and Kerryon Johnson or Dalvin Cook and Jameis Winston?
We play to win the game! We'll take Mahomes and Kerryon Johnson, please.
And this isn't just possible from the 3rd draft spot. Use our innovative, draft-pick overlays to see where your picks would be from any draft spot. You'll see that, if you play to win the game, you can get some combination of top RB/WR, Mahomes or Kelce/Ertz, and another very solid RB or WR with your third pick. There simply is no good excuse to pass up on Mahomes, Kelce, or Ertz this year.
But wait, there's more! Let's talk about Ertz some more. Again we can see on our cheat sheet that Kelce and Ertz are ranked very close to each other, but while Kelce is being taken on average in the 18th spot, Ertz is being taken in the 41st spot! Use the color indicators on the cheat sheet to find these values. You can get the same advantage that Kelce would give you, but get it in the fourth round! That's playing to win the game!