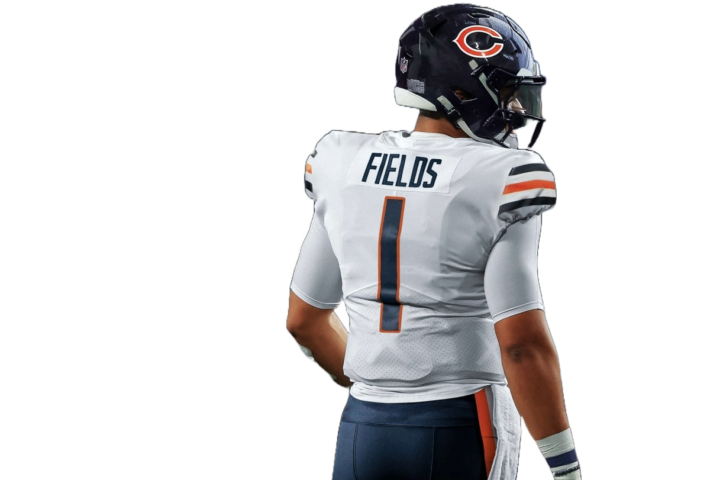 Welcome back to Fantasy Football Blueprint! We are halfway through August and fantasy football is closer than ever. Preseason has begun and we are getting slight glimpses of starting QBs and QBs who are fighting for depth chart positioning. QB is obviously an important position on your fantasy team and will make a big difference in your weekly outcomes. Who can you count on to bring home that fantasy victory? Someone to keep an eye on? Maybe someone to avoid? Let's throw in a possible breakout QB for the year too.
I'm ready for another fun season of Fantasy Football with aspirations of fantasy football glory. For all things fantasy football, follow me on Twitter (@FantasyHubbard).
QB
SURE THING
Jalen Hurts – Philadelphia Eagles
Jalen Hurts seems almost too obvious a pick here but who would you choose? Mahomes, Hurts, and Allen seem to be the consensus top 3 QBs for the upcoming fantasy season. I like Hurts the most simply because of what we have seen. He improves every year, the weapons are in place, he's healthy and his rushing abilities are so valuable. DeVonta Smith is poised for a breakout year and AJ Brown is a big-time playmaker. Dallas Goedert aims for 1000+ receiving yards this season and with Hurts behind center its more than possible. Hurts will run all over you, pick you apart with his 3 main weapons, and then he has a multi-headed backfield to dump off to if needed. DeAndre Swift is a great catch and run RB which will benefit Hurts. As long as Hurts stays healthy, the sky is the limit with this fantasy stud.
SLEEPER
Jared Goff – Detroit Lions
A lot of people are hyping up the Lions this season. Detroit finished with the 5th most points per game in the NFL. Never thought the Lions would be a threat to win the NFC North but now seems to be the best time to do so. Amon-Ra St. Brown is poised for another huge year at WR, and you know Goff is going to feed him and get the ball downfield. Goff finished last season with over 4400 passing yards and threw for 29 TDs with just 7 INTs. Detroit's future looks bright if and only if Goff does his thing out there.
BUST
Kyler Murray – Arizona Cardinals
Kyler had a season to forget last year that was riddled with injuries and underwhelming performances. He played just 11 games which is his career low and also posted career lows in passing yards, passing touchdowns, rushing yards, and rushing touchdowns. Murray needs to stay healthy and build some chemistry with his young WRs now that Hopkins is no longer a Cardinal. Zach Ertz is a reliable target, so I expect him to get a good amount of attention. Kyler finishing in the top 20 fantasy QBs would be a happy surprise following last season.
BREAKOUT/PREDICTION
Justin Fields – Chicago Bears
Justin Fields made a nice jump in fantasy in his sophomore season in the NFL. With his arm he improved his completion percentage, his passing yards, and his passing TDs. His legs are what made the huge difference in his first 2 seasons. He nearly tripled his rushing yards, and he quadrupled his rushing TDs. His 8 rushing TDs was 2nd to only Jalen Hurts at the QB position. Fields finished with over 1100 rushing yards which was most among QBs and 7th out of the entire NFL. If those numbers aren't exciting, you should take a look at preseason week 1 when he easily went 3 for 3 with 2 passing TDs. DJ Moore could be that difference maker that can help Fields take his game to the next level. My prediction is a top 5 fantasy QB finish for Justin Fields and a legitimate contender for the MVP award.