We're sorry, this content is reserved for our Draft and Blueprint Pro members. Sign up below to access this page and more!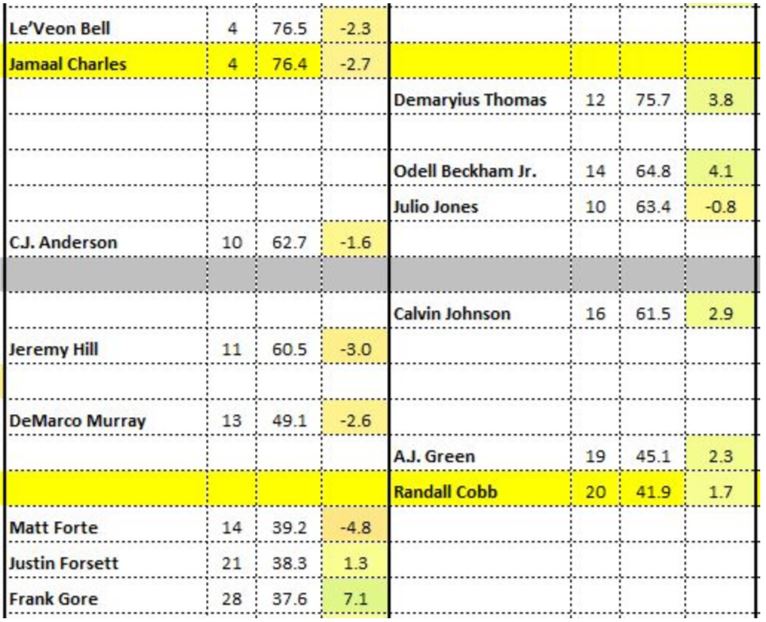 Get our patented matrix cheat sheet and draft 2.5 times faster!
Custom League Settings
Snake or Auction Draft
Innovative Draft Pick Overlays
Built-in ADP Data
Isn't it time your cheat sheet gives you an unfair advantage?
For a limited time get our
BEST

price ever!
Our Blueprint Pro will never be offered this cheap again! Get it today and we'll lock you in at $1.99 per month for as long as you're a subscriber.
Import League Settings (Yahoo)
Weekly Rankings and Projections
Add / Drop Recommendations
League Sync (Yahoo) - Automatically Set Lineup, Send Add / Drop Requests, Review and Propose Trades, Get Transaction Alerts, and More!
blueprint pro
Cheat Sheet and Premium League Tools
$1.99
monthly
Purchase
draft
Custom Matrix Cheat Sheet
$9.99
annually
Purchase
season
Premium League Tools
$18.99
annually
Purchase
Already a member? Log in below.