Le'Veon Bell or Antonio Brown?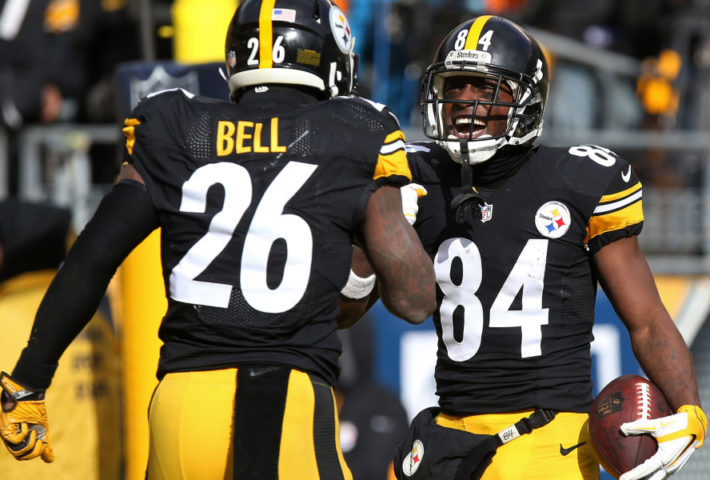 Who should I pick first? Should I get a WR or a RB? Should I go with Le'Veon Bell or Antonio Brown? Choosing between a RB and WR is one of the top first round dilemmas, but it's okay, we're here to help.
When you ask the common fantasy footballer for advice in this situation, they're likely to ask, "Is it PPR or standard?" They're not wrong to ask that, but they're missing the big picture. In today's world, the average fantasy footballer knows to find a cheat sheet that is either PPR or standard depending on their league. However, what most people don't realize is that PPR or standard isn't even close to being the top factor in player rankings. The number of teams in your league and the number of starters at each position have a far bigger impact on what players you should select.
Two of the most common league setups are 2 RBs and 3 WRS and, the reverse, 3 RBs and 2 WRs. Let's look at an old cheat sheet and see what happens in these scenarios.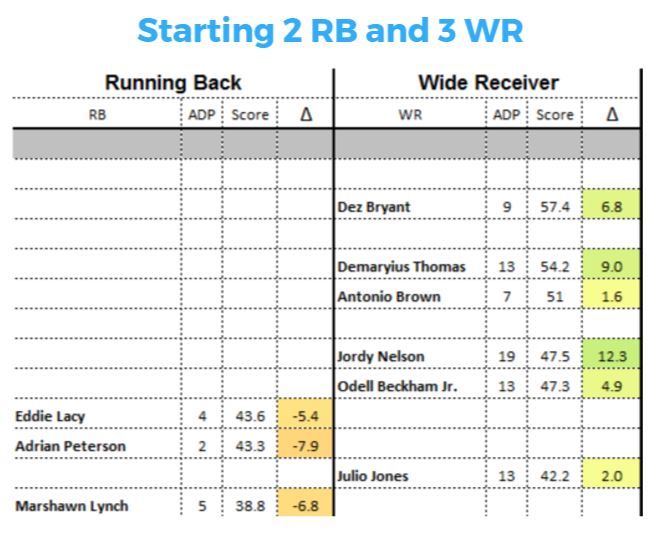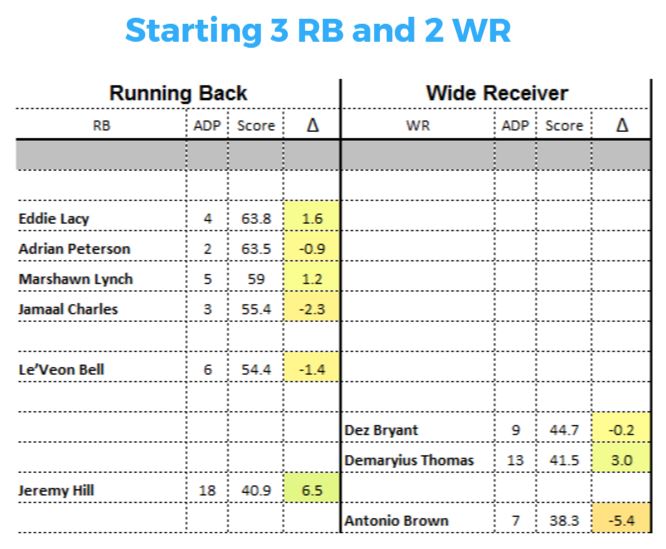 The rankings completely flip flopped just from changing the number of starters! Why is this? Well, the short answer is that the more players at a given position that are starting each week, the more advantage you get from having top tier players. So if your league starts more WRs than RBs you're likely better off selecting a WR.
Those are two pretty common league setups. Imagine if your cheat sheet is only focused on PPR or standard – your rankings could be way off! Now imagine the advantage if you knew this and no one else in your league did!
Want to try it? Sign up for our patented matrix cheat sheet and see what happens with your league settings!