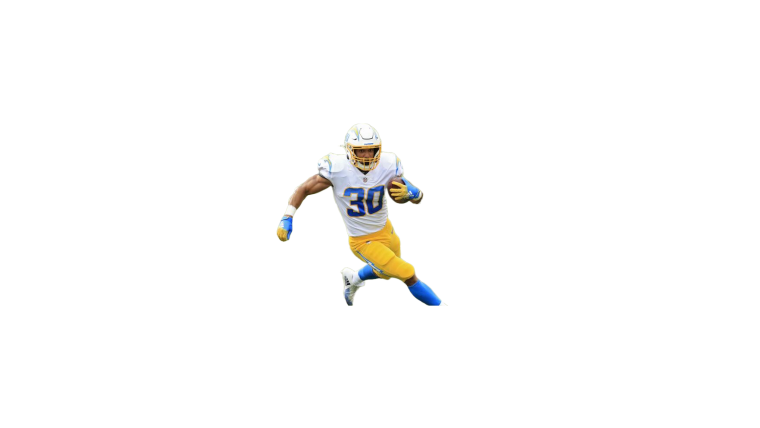 Now that QBs have been covered in the QB Hub, let's take a look at some RBs. Like the QB position, RBs are vital to fantasy football success. Most fantasy leagues have two spots open for RBs and a flex you can add a 3rd RB to if you want. The goal is to get at least two solid RBs that produce week in and week out. Some players (Derrick Henry, Christian McCaffery, Dalvin Cook, etc.) have some history with injuries so always make sure to be aware of the handcuff for these injury-prone RBs so you have an easy fill in starter ready to go. An example is Dalvin Cook missing a game but having Alexander Mattison ready on your bench for a quick swap. Sometimes you can draft an 1st round RB and they have a season ending injury in the 1st game of the regular season, and sometimes they produce like Christian McCaffery in 2019. 
Take a look at my sure thing, sleeper, bust, and breakout RBs below. Good luck drafting your RBs this season.
For all things fantasy football, follow me on Twitter (@FantasyHubbard) and Instagram (@fantasyhubbard). You can tweet me or message me on either social media with any questions/comments you might have regarding the upcoming fantasy football season.
RB
Sure thing
Austin Ekeler – LA Chargers
Austin Ekeler is my sure thing RB of the year. Ekeler does it all and makes it look rather easy. Anytime he touches the ball he is a threat to score. He can hurt defenses via rushing and receiving. Only Najee Harris had more receptions last season at the RB position. He led all RBs in receiving yards and receiving TDs. Ekeler is the ultimate weapon in PPR fantasy football and did I mention he likes to play fantasy football too? He is a fan of the game and likes to have himself on his team. You might even see him tweeting or somehow letting his fantasy owners know ahead of time if he is or isn't going to play if there is any doubt. Love LA's offensive combo of Herbert and Ekeler. Austin will get his stats and help you win a championship.
Sleeper
Travis Etienne – Jacksonville Jaguars
Etienne is my RB sleeper. He is ready for the season and James Robinson doesn't seem as ready due to his December injury. Etienne should start the season at RB1 on the depth chart and barring any setbacks he should be a nice addition to the new look Jaguars offense. It helps that Etienne and Trevor Lawrence both played together at Clemson so the chemistry shouldn't be a problem. Travis is another dual threat RB who has great receiving abilities. Most have him outside the top 20 RBs in fantasy preseason rankings making him a potential steal in your draft.
Bust – James Connor
Connor had 18 total TDs last season for Arizona including 15 on the ground which was tied for 2nd amongst all NFL RBs. That is pretty impressive knowing he had Chase Edmonds with him at RB stealing rush attempts and even targets. I believe James is not going to repeat all those scores this season. He set the bar very high last season and with Deandre Hopkins' six-game suspension, defenses can look to focus on Hollywood Brown at WR and stack the box to deal with Connor. That doesn't help his situation, and neither does the Cardinals offensive line that will probably have Kyler Murray running around a lot. Connor is being ranked as the 15th RB this season. James averaged under 4 yards per carry last season so unless he gets into the end zone like last season, I expect a big regression.
Breakout/Prediction – JK Dobbins
JK Dobbins was drafted in the 2nd round of the NFL draft in 2020 and had a solid rookie season for the Ravens. He put up over 800 rushing yards, averaged 6 yards per carry, and found the end zone 9 times. Gus Edwards played in 1 more game than JK in 2020 for the Ravens and Dobbins still ended up with more rushing yards and TDs despite Edwards having more carries. Dobbins missed all of last season with a torn ACL but is back and ready to be Baltimore's RB1. A healthy JK could be a great weapon to have on your fantasy team. We know Lamar loves to run and he will surely get his, but the Ravens run the ball a ton and he should be getting the majority of RB carries. If JK Dobbins can stay healthy, I predict a breakout year with double digit rushing TDs and a top 10 RB finish to the fantasy season.