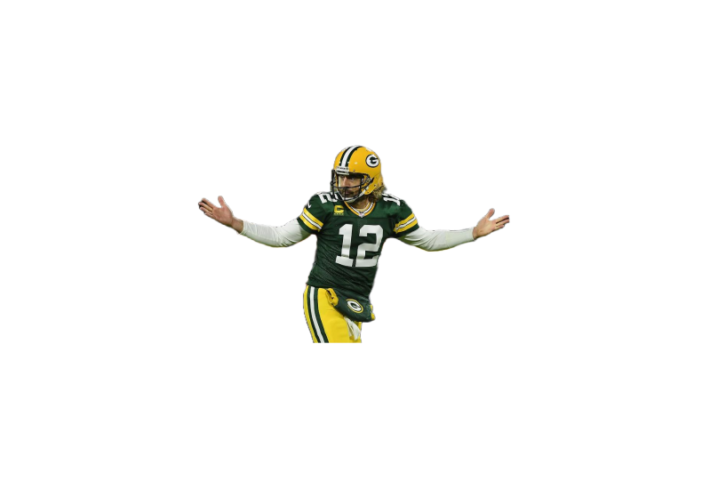 We are under a month away from the start of a new fantasy football season!
I am going to go through each offensive position and give you my thoughts on who I believe is a sure thing, a sleeper, a bust, and a breakout/prediction. We start at the QB position which often can be the difference in winning and losing your fantasy league (shout out to Peyton Manning in 2013).
For all things fantasy football, follow me on Twitter (@FantasyHubbard) and Instagram (@fantasyhubbard). You can tweet me or message me on either social media with any questions/comments you might have regarding the upcoming fantasy football season.
QB
Sure thing
Justin Herbert – LA Chargers
Justin Herbert is my sure thing QB in fantasy. Yes, you could go with the top projected QB Josh Allen and I'm sure he will live up to that top spot, but I'm feeling confident in Justin Herbert going into his 3rd season in the NFL. Herbert has back-to-back great seasons under his belt and the sky is the limit. Justin has completed 66% of his passes thus far in his career and has thrown for 69 TDs. Don't forget he has over 500 rushing yards in his young career and has scored 8 total TDs on the ground. He was 2nd in passing yards last season and 3rd in passing TDs. The former Oregon standout is primed for another season of great fantasy production with his many weapons on offense.
Sleeper
Derek Carr – Las Vegas Raiders
I know what you're thinking, how is Carr a sleeper when he threw for over 4,800 yards last season. That might have been a career high for him in passing yards, but it was also a career high for him last season with 14 interceptions. He only had 23 TDs which wasn't even top-12 last season. This season, the Raiders improved the pass catching game when they brought in Davante Adams. Adams, Renfrow, and Waller are all great targets for Carr when he drops back. I believe Carr can produce this season more than he ever has before. Most have Carr around the 15th QB in preseason rankings. I believe Carr can finish top 10 and maybe even top 5 if he can throw a ton and get those TD numbers up. The addition of Adams to Carr's arsenal is a game changer. 
Bust
Aaron Rodgers – Green Bay Packers
The back-to-back MVP of the NFL finds himself in my bust category. Rodgers lost arguably the best WR in the game when Davante Adams left for Vegas. We have seen Rodgers have success even when he has very limited weapons, but this year it looks like his best weapons are Allen Lazard, Sammy Watkins, and Robert Tonyan. Could be worse but could be a lot better. Not only did Rodgers lose his top pass catcher, he also lost his offensive coordinator Nathaniel Hackett who is now the Broncos head coach. Hackett was vital to Aaron's last 2 MVP seasons. Rodgers is going to have to do it all and more if he wants to be a 3peat MVP. 
Breakout/Prediction
Trey Lance – San Francisco 49ers
We got to see glimpses of Trey Lance's potential last season in his limited playing time. Lance has great rushing abilities and when he started last season, he had a big chunk of the team's rushing attempts. Lance has a newly contracted Deebo Samuel, and Brandon Aiyuk who will be looking to start this season better than his last. Trey should be hungry to play week in and week out and his dual threat of rushing and passing could make him lethal. My prediction is that Trey will finish top 3 in QB rushing yards and rushing TDs.