An Option Has Intrinsic Value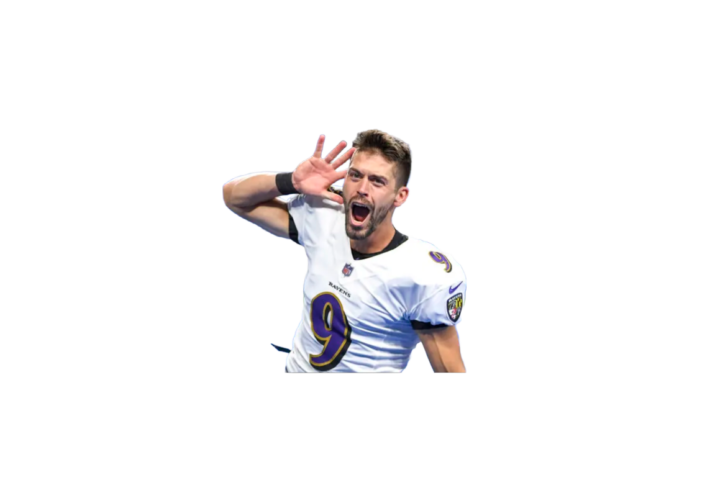 In stock investing, you can choose to buy options – basically borrowing someone else's stock and paying for the option to either buy or sell the stock at a given price. That's a very simple explanation, but the point is there is value in having the option. The same is true in fantasy football.
I recently heard a radio host dissecting a league's draft. He was admonishing another host for drafting a kicker in the 15th round, instead of the 16th, and final, round. We're used to hearing people reject the idea of drafting kickers early, but objecting to a kicker in the 15th round completely ignores the value of the option.
Whether you're picking in the 1st round or the 15th round, there is value in being the first person to pick a player at a given position. After all, fantasy football is a game of prediction – or guessing – but at least you get to make the first guess.
There have been plenty of studies showing that a shockingly high number of first-round picks are busts – but we still have consensus around which players are generally valued in what order in the first round. This year, everyone "knows" Jonathan Taylor is the number one pick. And, guess what, when forced to guess, don't we all just "know" certain kickers are better than others? Whether it's the kicker's actual skill or the offense they're attached to, we can make our best guess (just like we do at every other position) at who will be the top kicker in a given year.
Let's look at ESPN's consensus 2022 kicker rankings.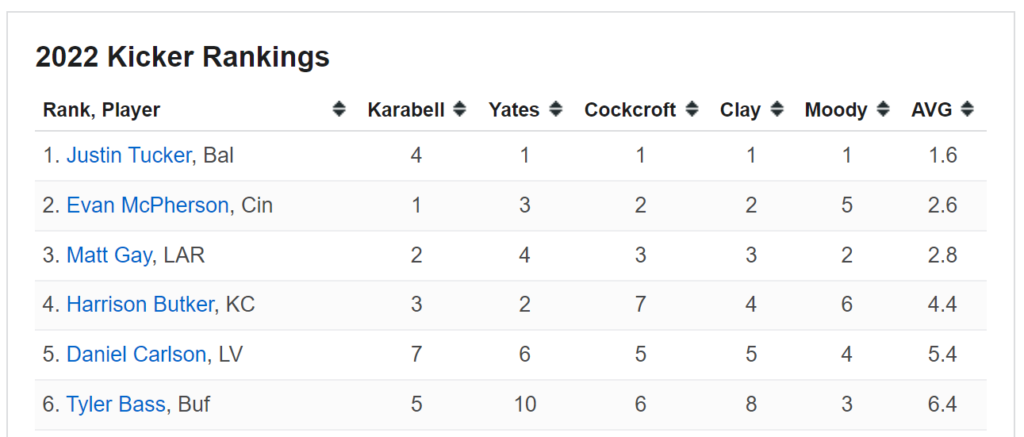 This is just the top 6 but we can clearly see a preference when forced to guess. We see good, proven kickers attached to projected good offenses ranked at the top.
We've already taken a deep dive into why top kickers are way more valuable than you think. We're not here to recap that article, but if getting a top kicker is valuable, then there is also value in getting the chance to make the first guess at who will be the top kicker!