Players We Like Less Than ADP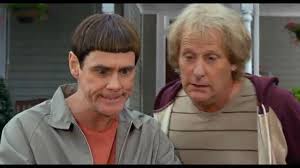 As with the players we like more than ADP, always side with your cheat sheet. This doesn't take into account league settings, but will give you a general sense of who we're under the markets on.
The more negative the Delta column is, the less we like that player compared to their ADP.
| | | | | | |
| --- | --- | --- | --- | --- | --- |
| Player | Team | Pos | ADP | Rank | Delta |
| Mac Jones | NE | QB | 226 | 330 | -104 |
| Trey Lance | SF | QB | 240 | 329 | -89 |
| Deuce Vaughn | DAL | RB | 249 | 315 | -66 |
| Sam Howell | WAS | QB | 237 | 294 | -57 |
| Ezekiel Elliott | FA | RB | 145 | 187 | -42 |
| Tank Bigsby | JAC | RB | 150 | 192 | -42 |
| Jimmy Garoppolo | LV | QB | 221 | 263 | -42 |
| C.J. Stroud | HOU | QB | 217 | 258 | -41 |
| Brock Purdy | SF | QB | 200 | 238 | -38 |
| Jerick McKinnon | KC | RB | 118 | 155 | -37 |
| Jared Goff | DET | QB | 127 | 163 | -36 |
| Luke Musgrave | GB | TE | 243 | 279 | -36 |
| Devon Achane | MIA | RB | 114 | 149 | -35 |
| Derek Carr | NO | QB | 156 | 189 | -33 |
| Bryce Young | CAR | QB | 176 | 207 | -31 |
| Kendre Miller | NO | RB | 151 | 180 | -29 |
| Dak Prescott | DAL | QB | 83 | 108 | -25 |
| Juwan Johnson | NO | TE | 170 | 194 | -24 |
| Jerome Ford | CLE | RB | 196 | 220 | -24 |
| Hayden Hurst | CAR | TE | 211 | 234 | -23 |
| Trevor Lawrence | JAC | QB | 55 | 77 | -22 |
| Deshaun Watson | CLE | QB | 79 | 101 | -22 |
| Tyjae Spears | TEN | RB | 188 | 210 | -22 |
| Justin Herbert | LAC | QB | 45 | 66 | -21 |
| Kenny Pickett | PIT | QB | 164 | 185 | -21 |
| Aaron Rodgers | NYJ | QB | 106 | 126 | -20 |
| D'Andre Swift | PHI | RB | 64 | 82 | -18 |
| Jaylen Warren | PIT | RB | 148 | 166 | -18 |
| Tua Tagovailoa | MIA | QB | 89 | 105 | -16 |
| Ryan Tannehill | TEN | QB | 241 | 257 | -16 |
| Jeff Wilson | MIA | RB | 152 | 167 | -15 |
| Tyler Conklin | NYJ | TE | 233 | 248 | -15 |
| Dalvin Cook | FA | RB | 69 | 83 | -14 |
| Michael Carter | NYJ | RB | 207 | 221 | -14 |
| Antonio Gibson | WAS | RB | 93 | 106 | -13 |
| Damien Harris | BUF | RB | 117 | 130 | -13 |
| Devin Singletary | HOU | RB | 139 | 152 | -13 |
| Michael Mayer | LV | TE | 183 | 196 | -13 |
| DeAndre Hopkins | TEN | WR | 46 | 57 | -11 |
| Chris Godwin | TB | WR | 59 | 70 | -11 |
| Zach Charbonnet | SEA | RB | 109 | 120 | -11 |
| Jordan Love | GB | QB | 199 | 209 | -10 |
| Chase Edmonds | TB | RB | 232 | 242 | -10 |
| Jahmyr Gibbs | DET | RB | 38 | 47 | -9 |
| Keenan Allen | LAC | WR | 41 | 50 | -9 |
| T.J. Hockenson | MIN | TE | 44 | 53 | -9 |
| Drake London | ATL | WR | 56 | 64 | -8 |
| Samaje Perine | DEN | RB | 103 | 111 | -8 |
| Russell Wilson | DEN | QB | 125 | 133 | -8 |
| Lamar Jackson | BAL | QB | 36 | 43 | -7 |
| Justin Fields | CHI | QB | 47 | 54 | -7 |
| Michael Pittman | IND | WR | 73 | 80 | -7 |
| Jordan Addison | MIN | WR | 86 | 93 | -7 |
| Adam Thielen | CAR | WR | 124 | 131 | -7 |
| Cordarrelle Patterson | ATL | RB | 169 | 176 | -7 |
| Amon-Ra St. Brown | DET | WR | 15 | 21 | -6 |
| DeVonta Smith | PHI | WR | 26 | 32 | -6 |
| Rachaad White | TB | RB | 62 | 68 | -6 |
| Daniel Jones | NYG | QB | 104 | 110 | -6 |
| DK Metcalf | SEA | WR | 31 | 36 | -5 |
| Jaxon Smith-Njigba | SEA | WR | 84 | 89 | -5 |
| Odell Beckham | BAL | WR | 110 | 115 | -5 |
| Kareem Hunt | FA | RB | 198 | 203 | -5 |
| Chase Brown | CIN | RB | 231 | 236 | -5 |
| Cooper Kupp | LAR | WR | 5 | 9 | -4 |
| CeeDee Lamb | DAL | WR | 11 | 15 | -4 |
| Patrick Mahomes | KC | QB | 18 | 22 | -4 |
| Josh Allen | BUF | QB | 21 | 25 | -4 |
| Diontae Johnson | PIT | WR | 75 | 79 | -4 |
| Jamaal Williams | NO | RB | 100 | 104 | -4 |
| Allen Lazard | NYJ | WR | 121 | 125 | -4 |
| Rashee Rice | KC | WR | 182 | 186 | -4 |
| Irv Smith Jr | CIN | TE | 186 | 190 | -4 |
| Saquon Barkley | NYG | RB | 8 | 11 | -3 |
| Davante Adams | LV | WR | 13 | 16 | -3 |
| Garrett Wilson | NYJ | WR | 17 | 20 | -3 |
| Joe Burrow | CIN | QB | 43 | 46 | -3 |
| Terry McLaurin | WAS | WR | 48 | 51 | -3 |
| Courtland Sutton | DEN | WR | 92 | 95 | -3 |
| Anthony Richardson | IND | QB | 119 | 122 | -3 |
| D'Onta Foreman | CHI | RB | 138 | 141 | -3 |
| Stefon Diggs | BUF | WR | 10 | 12 | -2 |
| George Kittle | SF | TE | 54 | 56 | -2 |
| Christian Kirk | JAC | WR | 65 | 67 | -2 |
| Kirk Cousins | MIN | QB | 101 | 103 | -2 |
| Tyler Higbee | LAR | TE | 135 | 137 | -2 |
| Jake Ferguson | DAL | TE | 248 | 250 | -2 |
| Austin Ekeler | LAC | RB | 4 | 5 | -1 |
| Tyreek Hill | MIA | WR | 7 | 8 | -1 |
| Bijan Robinson | ATL | RB | 9 | 10 | -1 |
| A.J. Brown | PHI | WR | 12 | 13 | -1 |
| Chris Olave | NO | WR | 27 | 28 | -1 |
| Alvin Kamara | NO | RB | 72 | 73 | -1 |
| Javonte Williams | DEN | RB | 74 | 75 | -1 |
| Geno Smith | SEA | QB | 112 | 113 | -1 |
| Tyler Allgeier | ATL | RB | 133 | 134 | -1 |
| Clyde Edwards-Helaire | KC | RB | 194 | 195 | -1 |