Our Pick of the Year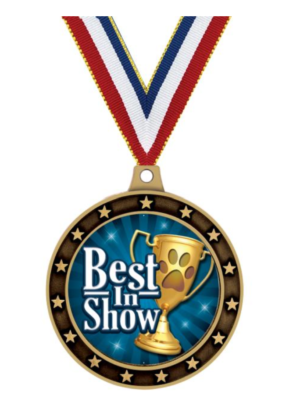 We're wrapping up our preseason content and it's time for our pick of the year.
A few years ago we nailed Todd Gurley in our Zero to Hero article. And, last year, we picked Ronald Jones and that, uh, didn't turn out. Here's what we said about him:
"Now, is that scary? Sure. Fournette came on during the playoffs last year and could steal a lot of work from Jones. Bernard could be leaned on heavily. Ke'Shawn Vaughn, who performed well with limited carries, could even make a mark. All of that could certainly happen, but the price is right and the talent is there. ROJO is our YOLO pick of the year. Here's to hoping he doesn't fumble it away!"
Guess what happened? He fumbled it away early in the first game of the year and Leonard Fournette took over and never looked back. But, based on Fournette's finish, we weren't far off.
So who do we have this year?
Reginald Appleby
Devin Singletary.
Devin Singletary is being drafted somewhere between RB 25 and 35, right around this group of players: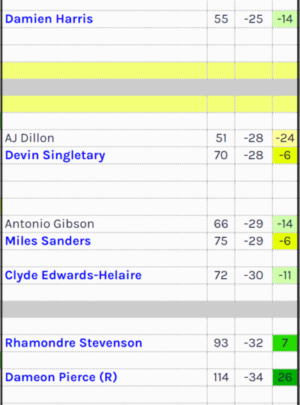 Damien Harris had a solid year, finishing in the top ten. In fact, could make a good case for him to be the pick of the year. Rhamondre Stevenson has some buzz though and is hurting Harris.
And AJ Dillon… well he was supposed to take over last year! And guess who else still isn't dead this year? Aaron Jones.
Miles Sanders is due for a bounce back after injuries hit him in 2021 but the Eagles backfield has proven tough to rely on.
Clyde Edwards-Helaire would also be a nice pick, but Kansas City is a passing town.
Dameon Pierce appears to be the RB1… in Houston…. where Davis Mills will have to pass, pass, and pass some more.
So back to Devin Singletary. The story is James Cook was drafted and will take over the backfield. But what if James Cook was drafted to take over for Zach Moss? Every year we have these overvalued rookies… remember how we warned you that Melvin Gordon wasn't dead last year?
Singletary was splitting work for most of the year until near the end when the Bills seemed to figure it out and started riding him. Starting in Week 14, Singletary finished as the RB14, 7, 10, 5, 3.
The Bills are now projected as the top offense for 2022. Do we have any reason to believe they'll stop using Singletary in the way they used him Week 14 and on? I don't.
What else? Singletary had the 11th best rushing grade per Pro Football Focus in 2021. And they have the Bills projected as the 9th best run blocking unit for 2022.
This all adds up to something potentially a lot better than RB25. Will he finish as the RB1 this year, probably not, but is he potentially the best value among RBs this year? All signs point to yes.
Here's to hoping Singletary finishes Best in Show, not like that dog ROJO.
Mike Hubbard Jr.
My pick of the year is someone I've been very high on since preseason last year. I believed in him then and I believe in him even more this season. #1 in your program and #1 in QB rushing TDs. That's right, Jalen Hurts.
Yes, Hurts is not as accurate throwing the ball as other QBs, but he is improving his passing game and it shows on the field and in the stats. Hurts had a small sample size of games to analyze prior to his sophomore season which left many skeptical.
Hurts finished last year with 3100+ passing yards, 16 passing TDs, 700+ rushing yards, and 10 rushing TDs. Those 10 rushing TDs were 3 more than any other NFL QB and only 5 players (all RBs) in the entire league rushed for more TDs. His feet are what make him dangerous and his arm strength and accuracy is steadily progressing. His passing improved from a dismal 52% completion rate in 2020 to a 61% completion rate in 2021.  
The former Alabama and Oklahoma college QB has everything going for him. Jalen is healthy, his offensive line in Philly is stout, and the Eagles are starting to build around him which should give him even more confidence following a season where he led the Eagles to the playoffs. Hurts now has former college teammate WR DeVonta Smith in his sophomore year, Dallas Goedert at TE, and former Titans star WR AJ Brown. Hurts has more weapons than he has ever had at his disposal.
Jalen is being ranked as high as QB6 this fantasy season. ESPN has him at 58 ADP and Yahoo has him at 60. I like Hurts to finish with an even better season than last and those who draft him should be confident with his weekly high floor and stellar potential. Not only is Hurts in a great spot to succeed, but his value is great for his ADP. Fly Jalen Fly.