Bet the Don't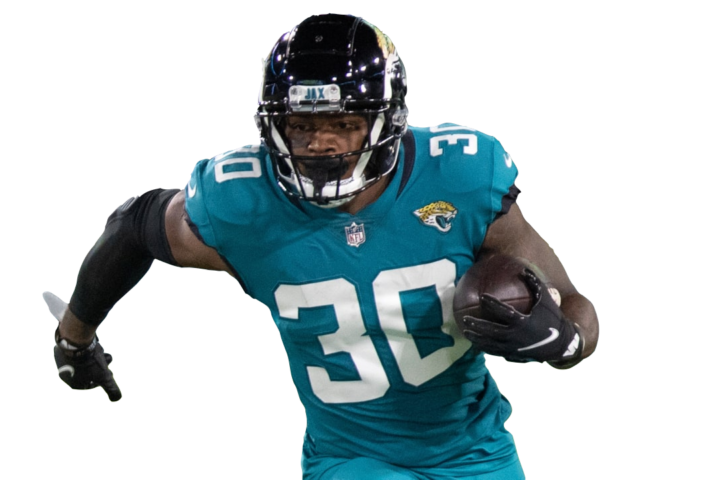 Let me tell you the story of how I drafted James Robinson…
August 22nd – Drafted James Robinson in the 8th round of a 10-team league
August 23rd – Travis Etienne gets hurt.
August 24th – Travis Etienne ruled out for the season.
August 25th – James Robinson now going in the 3rd and 4th rounds.
Obviously I didn't have a crystal ball and know Travis Etienne – who was being drafted ahead of Robinson – would get hurt. I got lucky there. But let's talk about the reason I was in position to take advantage of that luck.
I bet the don't. Huh?
When you play craps in a casino, you can bet for or against the person throwing the dice. It's generally a community game where people root for each other and bets are contagious. But sometimes you have an evil genius who – in the name of getting better odds – bets against the player by either betting on the "Don't Pass" or "Don't Come" bets. They're essentially betting that you're not going to roll the number you need, directly pitting their fortune against yours. It's called "betting the don't" and it's evil.
But what does that mean for us? Travis Etienne was drafted high – perhaps as a gadget back, perhaps as a 3rd-down back, perhaps as a total replacement for James Robinson. We don't really know. But we do know James Robinson rose through the ranks last year and finished the season as the 7th best RB in the league. That's pretty good…
If I told you there was a rookie RB being drafted ahead of the 7th best RB from last year, you'd probably think I was confused. That doesn't make sense, right? But I'm not confused. I am an old man, but I'm not confused. Travis Etienne was being anointed – by ADP – as the best RB in Jacksonville. He became a contagious bet. He had risen so high in ADP that we could get far better odds by drafting Robinson instead. It's not so much that I was betting for James Robinson, but I was betting against Etienne completely replacing him. I bet the don't. And you should to.
Let's see if we can find some other situations where the hype has flipped the odds in our favor.
Ronald Jones – finished 15th in 2020; now being drafted 32nd. Was Fournette coming on in the playoffs enough to take over the backfield? Let's give Jones some credit. Fournette is being drafted 37th, that's not a big enough gap between the two. Is Giovani Bernard going to become James White and get all the fantasy points? Maybe. This is a situation to either avoid all together or a great spot to bet the don't. You can get Ronald Jones as your RB3. That's a good value bet. And if you're not sold on Jones over Fournette, Bernard is being drafted as the 55th best RB. That's a great value for James-White-type of upside. And, if doesn't work out, no big deal, drop him.
Melvin Gordon – finished 13th in 2020; now being drafted 34th. Javonte Williams, a rookie, is being drafted 26th. He was the 3rd RB drafted in the 2021 NFL Draft – not the first RB, not a 1st-round pick. And Gordon wasn't exactly a bum last year. Could Williams surpass Gordon – especially with Gordon's injury history – absolutely. But is he worth being drafted ahead of Gordon already? Not to me. Bet the don't.
James White – COVID in 2020; now being drafted 49th. Damien Harris – with Sony Michel now going to the Rams – is up to RB 26. Harris finished the year 44th last year; Michel 56th. I don't know, does 44 + 56 add up to 26? I suppose if you assume Harris gets all that work, maybe. But I'm willing to put James White back into his old role – 29th in 2019, 11th in 2018, 49th in 2017. So do we get 2017 White or 2018 White? I'm willing to bet we get 2019 White. Bet the don't on Harris.
You can't follow the crowd to a fantasy football championship. Bet the don't.