2021 Standard Targets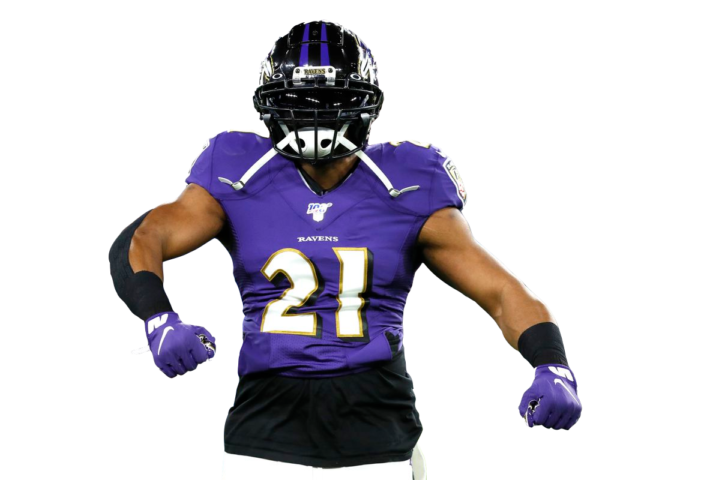 We recently looked at what players get a boost with PPR scoring and now it's time to see which players excel in standard scoring – these are players who may not get a lot of volume but they get an outsized share of touchdowns or get a lot of yards after the catch.
To qualify, the player had to rank in the top-200 overall. The 'Standard Boost' column below shows how many spots higher the player is ranked in a standard league compared to a PPR league.
Knowing this information will help you find value during your draft. As others are attracted to popular names, you can target players whose styles fit your league settings instead. For example, whereas in a PPR league you may target pass-catching RBs in the late rounds, you may target goal-line backs here instead.
Your custom matrix cheat sheet will already account for your league settings, so you don't need to take one of these players ahead of someone ranked higher, but it's a nice tie-breaker as you move your way through the draft.
| | | | | | | |
| --- | --- | --- | --- | --- | --- | --- |
| Rank | Player | Team | Pos | Pos Rank | PPR Rank | Standard Boost |
| 164 | O.J. Howard | TB | TE | 21 | 220 | 56 |
| 199 | Mark Ingram | HOU | RB | 56 | 242 | 43 |
| 195 | Nico Collins | HOU | WR | 79 | 231 | 36 |
| 187 | Van Jefferson | LAR | WR | 77 | 221 | 34 |
| 149 | Parris Campbell | IND | WR | 61 | 182 | 33 |
| 171 | John Brown | LV | WR | 67 | 203 | 32 |
| 108 | Rob Gronkowski | TB | TE | 11 | 129 | 21 |
| 191 | Malcolm Brown | MIA | RB | 53 | 210 | 19 |
| 178 | Tyrell Williams | DET | WR | 69 | 195 | 17 |
| 198 | Darrynton Evans | TEN | RB | 55 | 215 | 17 |
| 84 | Michael Gallup | DAL | WR | 38 | 98 | 14 |
| 95 | AJ Dillon | GB | RB | 35 | 106 | 11 |
| 110 | Mike Gesicki | MIA | TE | 12 | 121 | 11 |
| 165 | Zach Ertz | PHI | TE | 22 | 176 | 11 |
| 77 | Will Fuller | MIA | WR | 34 | 87 | 10 |
| 130 | T.Y. Hilton | IND | WR | 55 | 140 | 10 |
| 30 | Josh Jacobs | LV | RB | 17 | 39 | 9 |
| 119 | Henry Ruggs | LV | WR | 52 | 128 | 9 |
| 121 | Jonnu Smith | NE | TE | 14 | 130 | 9 |
| 180 | Breshad Perriman | DET | WR | 71 | 189 | 9 |
| 107 | Marquise Brown | BAL | WR | 47 | 115 | 8 |
| 55 | Chase Claypool | PIT | WR | 24 | 62 | 7 |
| 89 | Robert Tonyan | GB | TE | 9 | 96 | 7 |
| 139 | Nelson Agholor | NE | WR | 60 | 146 | 7 |
| 16 | Najee Harris | PIT | RB | 11 | 22 | 6 |
| 25 | David Montgomery | CHI | RB | 15 | 31 | 6 |
| 26 | J.K. Dobbins | BAL | RB | 16 | 32 | 6 |
| 76 | Deebo Samuel | SF | WR | 33 | 82 | 6 |
| 79 | D.J. Chark | JAC | WR | 35 | 85 | 6 |
| 85 | Ronald Jones | TB | RB | 32 | 91 | 6 |
| 8 | Nick Chubb | CLE | RB | 6 | 13 | 5 |
| 45 | Adam Thielen | MIN | WR | 19 | 50 | 5 |
| 46 | Mark Andrews | BAL | TE | 4 | 51 | 5 |
| 56 | Kenny Golladay | NYG | WR | 25 | 61 | 5 |
| 58 | Odell Beckham | CLE | WR | 27 | 63 | 5 |
| 160 | Tre'Quan Smith | NO | WR | 64 | 165 | 5 |
| 13 | DK Metcalf | SEA | WR | 3 | 17 | 4 |
| 40 | Darrell Henderson | LAR | RB | 21 | 44 | 4 |
| 53 | Brandon Aiyuk | SF | WR | 23 | 57 | 4 |
| 128 | Evan Engram | NYG | TE | 17 | 132 | 4 |
| 158 | Jared Cook | LAC | TE | 20 | 162 | 4 |
| 15 | Antonio Gibson | WAS | RB | 10 | 18 | 3 |
| 67 | Courtland Sutton | DEN | WR | 29 | 70 | 3 |
| 73 | Raheem Mostert | SF | RB | 29 | 76 | 3 |
| 80 | DeVonta Smith | PHI | WR | 36 | 83 | 3 |
| 96 | Mike Williams | LAC | WR | 43 | 99 | 3 |
| 122 | Hunter Henry | NE | TE | 15 | 125 | 3 |
| 9 | Jonathan Taylor | IND | RB | 7 | 11 | 2 |
| 17 | Joe Mixon | CIN | RB | 12 | 19 | 2 |
| 19 | A.J. Brown | TEN | WR | 6 | 21 | 2 |
| 35 | Miles Sanders | PHI | RB | 20 | 37 | 2 |
| 66 | Javonte Williams | DEN | RB | 26 | 68 | 2 |
| 98 | Leonard Fournette | TB | RB | 36 | 100 | 2 |
| 101 | James Conner | ARI | RB | 37 | 103 | 2 |
| 112 | Marvin Jones | JAC | WR | 49 | 114 | 2 |
| 196 | A.J. Green | ARI | WR | 80 | 198 | 2 |
| 3 | Derrick Henry | TEN | RB | 3 | 4 | 1 |
| 4 | Ezekiel Elliott | DAL | RB | 4 | 5 | 1 |
| 6 | Tyreek Hill | KC | WR | 1 | 7 | 1 |
| 24 | Clyde Edwards-Helaire | KC | RB | 14 | 25 | 1 |
| 37 | Mike Evans | TB | WR | 12 | 38 | 1 |
| 41 | Julio Jones | TEN | WR | 15 | 42 | 1 |
| 47 | Kyle Pitts | ATL | TE | 5 | 48 | 1 |
| 72 | James Robinson | JAC | RB | 28 | 73 | 1 |
| 92 | Curtis Samuel | WAS | WR | 41 | 93 | 1 |
| 106 | Michael Thomas | NO | WR | 46 | 107 | 1 |
| 117 | Gus Edwards | BAL | RB | 40 | 118 | 1 |