2021 PPR Targets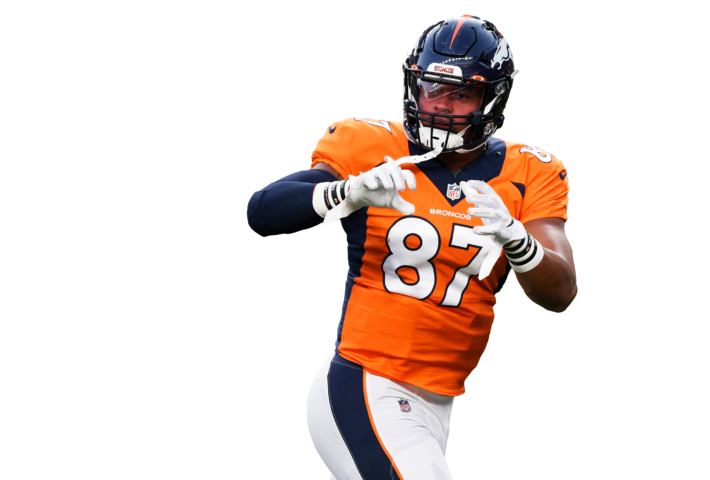 One of the biggest myths in fantasy football is, "I went WR because it's PPR".
It's a myth because all WRs in the league get the benefit of the point-per-reception. Doesn't matter if each WR gets 100 points-per-reception, they all get the same boost. We only care about how WRs compare in the context of all other WRs. Same with 4-pt TDs and 6-pt TDs for QBs.
So, how can we use PPR to draft better? We can find players who – when compared to other players at their position – do benefit from PPR because they catch more passes than the average player at that position. This advantage is especially prevalent for, you guessed it, pass-catching RBs. But slot receivers and other high-volume receivers also receive a bump over WRs who may be more touchdown dependent.
So we can compare our PPR ranks to our standard ranks to see who stands out as a PPR target this year. When you're picking between two players you can use this PPR boost as a tie-breaker. Or, when you're looking for RBs in the late rounds, you can focus on pass-catching RBs to give you some scoring floor in a pinch, versus a backup RB who will never see the field.
So here's the list… the player had to be ranked in the top-200 overall and then we compared ranks in the PPR Boost column.
For example, James White is ranked 39 spots higher in a PPR than in a standard league.
Are you excited to get Russell Gage? Probably not. But when you're down to filling out your bench that PPR boost is a nice little bonus.
Waited to get a TE? Grab Noah Fant and get a nice PPR boost.
| | | | | | | |
| --- | --- | --- | --- | --- | --- | --- |
| Rank | Player | Team | Pos | Pos Rank | PPR Rank | PPR Boost |
| 173 | J.D. McKissic | WAS | RB | 52 | 133 | 40 |
| 187 | James White | NE | RB | 54 | 148 | 39 |
| 111 | Noah Fant | DEN | TE | 13 | 84 | 27 |
| 196 | Zach Ertz | PHI | TE | 27 | 173 | 23 |
| 141 | Nyheim Hines | IND | RB | 46 | 121 | 20 |
| 189 | Giovani Bernard | TB | RB | 55 | 171 | 18 |
| 184 | Sterling Shepard | NYG | WR | 72 | 167 | 17 |
| 79 | Robby Anderson | CAR | WR | 35 | 67 | 12 |
| 124 | Michael Pittman | IND | WR | 53 | 112 | 12 |
| 142 | Russell Gage | ATL | WR | 60 | 130 | 12 |
| 165 | Cole Kmet | CHI | TE | 22 | 153 | 12 |
| 85 | Tyler Boyd | CIN | WR | 40 | 74 | 11 |
| 128 | Jamaal Williams | DET | RB | 44 | 117 | 11 |
| 119 | Kenyan Drake | LV | RB | 41 | 109 | 10 |
| 133 | Tony Pollard | DAL | RB | 45 | 123 | 10 |
| 33 | Keenan Allen | LAC | WR | 11 | 24 | 9 |
| 63 | Travis Etienne | JAC | RB | 25 | 54 | 9 |
| 72 | JuJu Smith-Schuster | PIT | WR | 30 | 63 | 9 |
| 109 | Jaylen Waddle | MIA | WR | 46 | 100 | 9 |
| 134 | Darnell Mooney | CHI | WR | 57 | 125 | 9 |
| 22 | DeAndre Hopkins | ARI | WR | 8 | 14 | 8 |
| 42 | Robert Woods | LAR | WR | 17 | 34 | 8 |
| 52 | Diontae Johnson | PIT | WR | 22 | 44 | 8 |
| 118 | Tyler Higbee | LAR | TE | 14 | 110 | 8 |
| 122 | DeVante Parker | MIA | WR | 52 | 114 | 8 |
| 127 | Devin Singletary | BUF | RB | 43 | 119 | 8 |
| 148 | Elijah Moore | NYJ | WR | 61 | 140 | 8 |
| 23 | Austin Ekeler | LAC | RB | 13 | 16 | 7 |
| 35 | D'Andre Swift | DET | RB | 20 | 28 | 7 |
| 28 | Darren Waller | LV | TE | 3 | 22 | 6 |
| 51 | Tyler Lockett | SEA | WR | 21 | 45 | 6 |
| 147 | Alexander Mattison | MIN | RB | 47 | 141 | 6 |
| 155 | Phillip Lindsay | HOU | RB | 49 | 149 | 6 |
| 93 | Logan Thomas | WAS | TE | 8 | 88 | 5 |
| 112 | Corey Davis | NYJ | WR | 48 | 107 | 5 |
| 166 | Rashaad Penny | SEA | RB | 51 | 161 | 5 |
| 182 | Jamison Crowder | NYJ | WR | 71 | 177 | 5 |
| 17 | Stefon Diggs | BUF | WR | 5 | 13 | 4 |
| 40 | Amari Cooper | DAL | WR | 15 | 36 | 4 |
| 60 | Mike Davis | ATL | RB | 23 | 56 | 4 |
| 61 | Kareem Hunt | CLE | RB | 24 | 57 | 4 |
| 62 | Tee Higgins | CIN | WR | 27 | 58 | 4 |
| 82 | Dallas Goedert | PHI | TE | 7 | 78 | 4 |
| 102 | Trey Sermon | SF | RB | 38 | 98 | 4 |
| 139 | Cole Beasley | BUF | WR | 59 | 135 | 4 |
| 160 | Rondale Moore | ARI | WR | 63 | 156 | 4 |
| 9 | Davante Adams | GB | WR | 2 | 6 | 3 |
| 29 | Terry McLaurin | WAS | WR | 9 | 26 | 3 |
| 54 | Kyle Pitts | ATL | TE | 5 | 51 | 3 |
| 69 | Chase Edmonds | ARI | RB | 27 | 66 | 3 |
| 80 | Brandin Cooks | HOU | WR | 36 | 77 | 3 |
| 88 | Melvin Gordon | DEN | RB | 32 | 85 | 3 |
| 92 | Antonio Brown | TB | WR | 43 | 89 | 3 |
| 96 | Michael Thomas | NO | WR | 44 | 93 | 3 |
| 97 | Jarvis Landry | CLE | WR | 45 | 94 | 3 |
| 123 | Irv Smith Jr | MIN | TE | 16 | 120 | 3 |
| 168 | Jakobi Meyers | NE | WR | 66 | 165 | 3 |
| 7 | Ezekiel Elliott | DAL | RB | 6 | 5 | 2 |
| 11 | Travis Kelce | KC | TE | 1 | 9 | 2 |
| 32 | Allen Robinson | CHI | WR | 10 | 30 | 2 |
| 39 | CeeDee Lamb | DAL | WR | 14 | 37 | 2 |
| 48 | Cooper Kupp | LAR | WR | 20 | 46 | 2 |
| 57 | T.J. Hockenson | DET | TE | 6 | 55 | 2 |
| 74 | James Robinson | JAC | RB | 29 | 72 | 2 |
| 78 | Jerry Jeudy | DEN | WR | 34 | 76 | 2 |
| 83 | DeVonta Smith | PHI | WR | 38 | 81 | 2 |
| 89 | Laviska Shenault | JAC | WR | 42 | 87 | 2 |
| 129 | Evan Engram | NYG | TE | 17 | 127 | 2 |
| 159 | Tarik Cohen | CHI | RB | 50 | 157 | 2 |
| 4 | Alvin Kamara | NO | RB | 4 | 3 | 1 |
| 34 | Chris Carson | SEA | RB | 19 | 33 | 1 |
| 43 | Chris Godwin | TB | WR | 18 | 42 | 1 |
| 53 | Ja'Marr Chase | CIN | WR | 23 | 52 | 1 |
| 98 | Zack Moss | BUF | RB | 36 | 97 | 1 |
| 144 | Adam Trautman | NO | TE | 19 | 143 | 1 |
| 180 | Gerald Everett | SEA | TE | 25 | 179 | 1 |