Sleepers and Sandwiches – It's Football Time!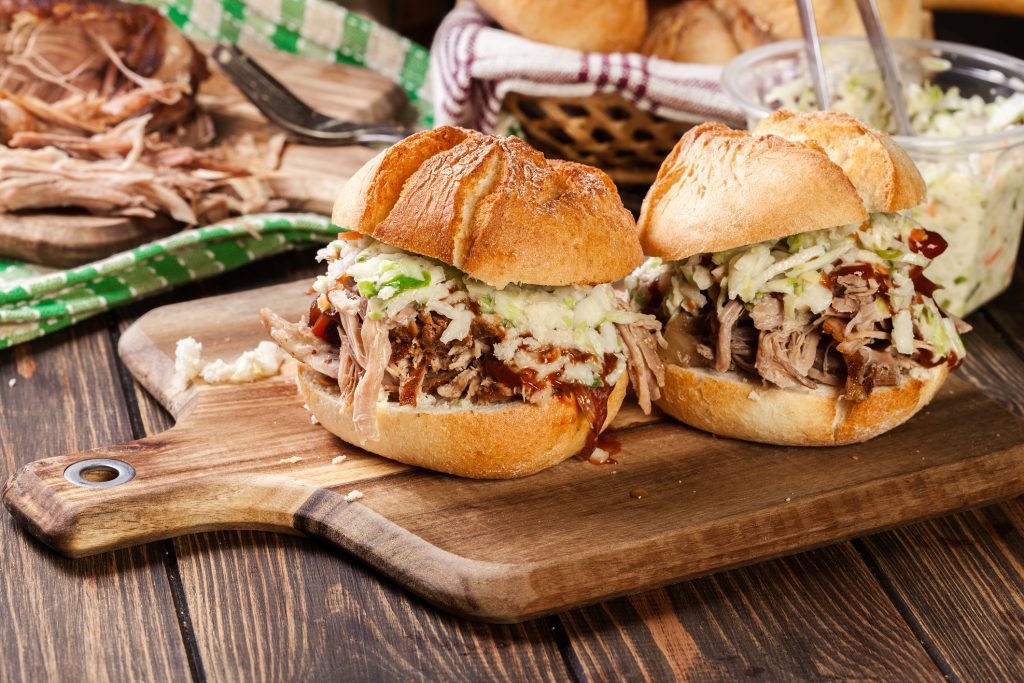 I was invited to a BBQ last weekend and was given strict orders not to discuss fantasy football with the other guests, many of whom were in the host's league. It didn't take long for that rule to be relaxed, though, as I found myself reviewing mock drafts before the grill was even warm.
Just like callers to a radio show, the question was, "What do you think of my team?" This guy was on it. He knew who he wanted to target. He knew backup (there is a reason I'm not saying handcuff) running backs. He knew sleepers. I even, sheepishly, asked, "Who?" after a few of the names he mentioned. All this knowledge, yet, in every mock draft he showed me, despite some solid players, his overall team was below average. He just didn't have a solid draft strategy.
First, the idea of running back handcuffs. There are usually only a few players that can be considered true handcuffs – if you draft the starter, you MUST draft the backup. The first duo on this list has always been Arian Foster and Ben Tate. Now, though, with Ben Tate in Cleveland, the list of true handcuffs is even smaller. I mention Ben Tate for a couple of reasons. Although we don't know what to expect of him in Cleveland, he is likely in the range of the third RB on your roster. And, if we don't really know what to expect of Ben Tate, we really don't know what to expect of his backup, Terrance West. You've probably guessed by now that this guy had both Ben Tate and Terrance West…
There is another problem with the Ben Tate and Terrance West situation – they're in a fairly legitimate battle for the starting spot. Even if Ben Tate keeps the starting spot, as expected, the Browns are quickly developing a "C.J. Spiller / Fred Jackson" type of mess. This is a special type of mess that leads to nothing but tough decisions and regret for your fantasy team.
Similar to the handcuff myth, he drafted a backup QB and a backup TE. Think of all the reasons it's helpful to have a second QB your roster. Now, think of all the reasons it's helpful to have another RB on your roster. Which one had more reasons? There really isn't a strong reason to have two QB's on your roster. Occasionally, you can draft a second QB with the intent to trade one, but, more often, you don't get any value for a QB trade, because the other person can find someone "capable enough" on the waiver wire. This is less true for TE's, but very close to the same concept. Depending on your flex requirements, there isn't a lot of value in having more than one TE on your team. As an exception, if you're able to get two legitimate stud TE's, then you can rotate them in and out of your flex as needed to cover your bye weeks, but more on bye weeks later. To recap, two pulled pork sandwiches. Good. Two QBs. Bad.
So, we still haven't talked about sleepers. Sleepers, handcuffs, and bench QB's are in the same category. They're on your roster "in case…" You can add to the "in case…" depending on your own unfortunate situation. We've all been there – we drafted such and such player, in case… And what happens? "In case" never comes around and we're forced to drop our sleeper, handcuff, bench QB, etc. We're stuck with the same tough decisions and regret that we were trying to avoid… "Do I hang onto Chris Givens or is Tavon Austin for real? I know as soon as I drop him, he's going to break out!" Sigh. We've all been there.
You're surely saying to yourself now, "But what about bye weeks?" Sure you can draft a backup and plug in your bench player during the bye week, but at what cost? By holding on to these "in case" players, you're missing out on quality waiver-wire picks, in other words, the sleepers that are actually performing! While you're sitting on Zach Sudfield, someone else is marching to the championship with Alshon Jeffery and Knowshon Moreno.
On draft night, your goal isn't to draft a team that can cover every bye week or every "in case" and your goal isn't to draft the all-rookie team. Your goal is to acquire as many assetsas possible. If you're not drafting to cover your bye weeks, then you need to be prepared when they come. The more people that collect sleepers and backups, the more tradeable assets you'll be able to acquire during the draft. And, the more people that collect sleepers and backups, the more people that will soon realize they need some quality RBs and WRs. They'll be looking for a trade and you'll be there to help them out with a very nice 2-for-1 trade. You're going to have to drop a guy anyway to fill your bye week, why not upgrade one of your starters while you're at it? I'm not talking about one of those ridiculous 2-for-1 trades you've surely seen, but a very fair win-win trade. The other person gets the depth he needs, you get to upgrade a position, AND you clear a roster space to pick up a bye-week fill-in from the waiver wire. Think about the end of your season… It's not a coincidence that most playoff and championship teams only have about half of their original players. Those owners drafted tradeable assets and wheeled-and-dealed their way to the money.
Be the wheeler-and-dealer!