Waiver Hub – Week 7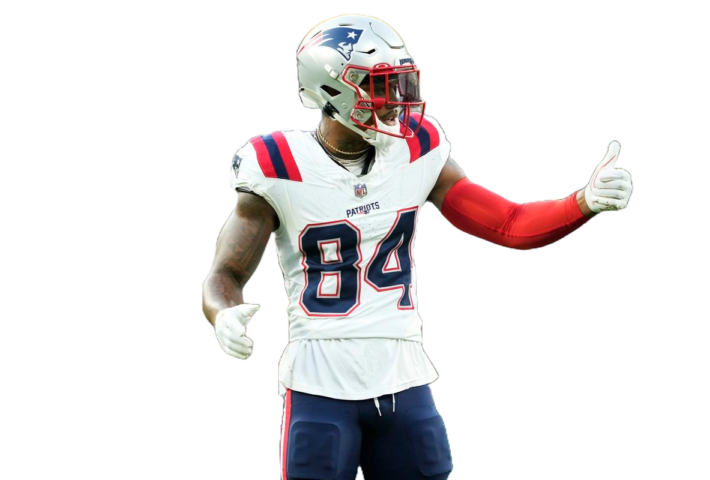 Another Tuesday, another waiver hub. Mike here, welcome back to my weekly Waiver HUB. Follow me on Twitter (@FantasyHubbard) for all things fantasy football throughout the season.
Last night we saw the Chargers do what they do a lot, lose by a field goal or less. LA Chargers fans have it rough, but the future is promising. The Cowboys escaped LA with a 20-17 win that most thought was going to be a much more exciting and higher scoring game. Austin Ekeler couldn't rush effectively averaging under 2 yards per carry last night. Dallas was ready for Ekeler, and the Dallas D line was hungry. Cowboys will have a week 7 BYE remaining 4-2 while the now 2-3 Chargers will travel to Kansas City for a battle with the defending champs.  Next week's MNF game will be the SF 49ers and the Minnesota Vikings.  
Thursday night football is just 2 days away. This game will be the 4-2 Jacksonville Jaguars and the 3-3 New Orleans Saints. The line favors the home team Saints by 3 points. The over/under is set to 39 making it appear the Saints defense and space will slow this game down as they try to pressure Lawrence and disrupt their offensive flow. I think this game will be a lot closer than people may believe.
Go out and make some moves and prepare for fantasy postseason greatness. Injuries are inevitable so here's another chance to hit the waiver wire and get impactful players. Another week gone, another opportunity to make your team stronger and inch your way to that league trophy and an offseason of bragging rights.
Below are my top waiver wire priorities this week. Go get those available players to help your chances at a championship. Good luck this week and remember to check back every week to stay informed on who you could target off of waivers.
TOP PRIORITY OF THE WEEK
Kendrick Bourne – New England Patriots
Bourne led the Patriots in targets (11), receptions (10), and receiving yards (89). RB Rhamondre Stevenson had 6 targets of his own, but. Other than Bourne and Rhamondre, no one was targeted more than 3 times all game for New England. It is not surprising at this point that Kendrick leads his team in targets this season with a gap of 16 targets between him and next best Hunter Henry. Bourne has a tough matchup with Buffalo this week, but after that he has a solid 3 games stretch against Miami, Washington, and Indianapolis who have all struggled to defend WRs in fantasy this season.
Quarterbacks
Desmond Ridder – Atlanta Falcons
Ridder followed up his 329 passing yards in week 5 with a 307 passing yard performance in week 6. Desmond threw for 2 passing TDs and rushing for an additional 18 yards. That was the rookies first 2 passing TD game. He seems to be clicking well with Drake London, he has the talented Bijan Robinson to help him, and the combo of Jonnu Smith and Kyle Pitts is a good one.
Sam Howell – Washington Commanders
Howell threw for the least passing yards he has all season long, yet he had his most TD passes of the season in week 6. Work smarter not harder. The Commanders get the Giants next who we all know can get blown out at any time, and then they take on Philly who lets QB carve them up through the air. In his last 3 games Sam has 6 passing TDs and 1 INT.
Running Backs
Elijah Mitchell – San Francisco 49ers
Elijah Mitchell and Jordan Mason are the 2 RBs that will have to fill the void of Christian McCaffrey's if he is set to miss a game or more. Mitchell is also recovering from an injury, so he is back to playing for the 1st time since week 4. We have seen Mitchell perform well in his past and it will most likely be a split backfield until one or the other performs better than the other or they might just stay by committee until CMC is healthy. So, it's a gut call whether you would rather pick up Mitchell or Mason, but I'm assuming they won't both be available in your league at this point. I prefer Mitchell over Mason, just stay healthy.
Chubba Hubbard – Carolina Panthers
Miles Sanders missed week 6 giving Hubbard the RB1 duties in a game against the Dolphins. Even though sander missed a game, Chubba is only7 carries less at this point in the season. Not only does he have less carries than Sander's, but he has more yards. Sanders yards per carry is currently at 3.1 while Hubbard's yards per carry is currently 4.4. Hubbard has outplayed Miles and could be in line for more touches after his 19 carries for 88 yards and a rushing TD last weekend.
Wide Receivers
Jameson Williams – Detroit Lions
Welcome back Mr. Williams. In his second game of the season Jameson was only targeted 3 times but finished the game with the 2nd highest receiving yards for his team in week 6 and he found the end zone for the first time of the season. 2 receptions for 53 yards and a TD sounds nice but I think we want more volume. LaPorta and St. Brown combined for 26 targets. I believe the ratio will change as Jameson becomes more acclimated to the offense. Scoop him up while you can.
Kendrick Bourne – New England Patriots
SEE TOP PRIORITY OF WEEK TOP OF PAGE
Rashee Rice – Kansas City Chiefs
Rice is beginning to look more comfortable out there playing pitch and catch with Patrick Mahomes. He is targeted the most on the team after Travis Kelce and also has the most receiving yards for WRs on the team and is 2nd in yards to Kelce as well. Rashee has caught 75% of his targets and gets to play the LA Chargers next. The Chargers just let CeeDee Lamb and Tony Pollard combine for nearly 200 receiving yards last night on MNF and this game should be no different. Kelce and Rice are in a great position this week to perform.
Tight Ends
Dalton Schultz – Houston Texans
Schultz is in the top 7 TEs in fantasy this season and he is doing it in Houston. Rookie QB CJ Stroud has been showing he can throw the ball and Dalton is experiencing that firsthand. Schultz has scored a TD in 3 consecutive games and 168 receiving yards combined in those 3. Dalton is tied with other TEs with 3 TDs, but none have 4 yet. Be wary that the Texans are on a BYE this week, but if you have the space for him, I would add him as the Texans schedule becomes quite favorable for opposing TEs.
Jonnu Smith – Atlanta Falcons
Jonnu Smith is here and he's here to stay. Him and Kyle Pitts is starting to look better each week. Luckily Smith is a lot more consistent than Pitts this season. Jonnu caught 4 of his 5 targets in week 6 for a total of 36 yards and his first TD of the season. Since playing in week 2, Jonnu has had a minimum of 5 targets and 4 receptions is every game. Consistency is too rare to pass up at the TE position. He currently sits in the top 10 of fantasy TEs this season, and yes he is slightly above Pitts on that list.