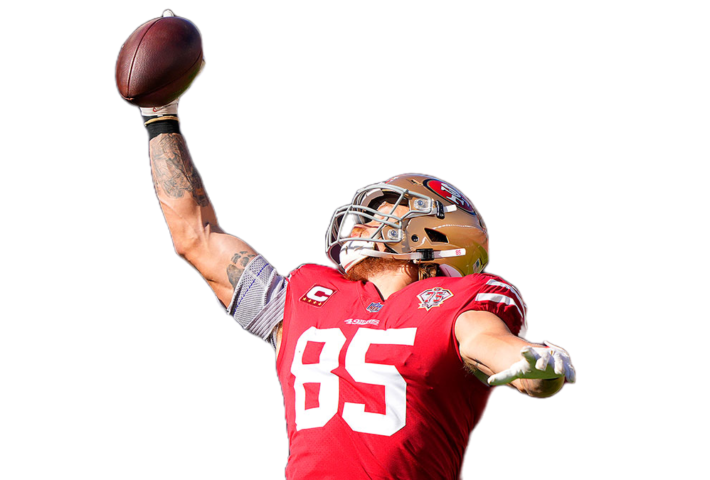 TGIF! Welcome back to my start/sit HUB and congrats on a fantasy season that is wrapping up. Hope you have been successful and/or are having fun and learning more about fantasy football. We have reached the championship week for most leagues and a lot of leagues hold consolation games as well. Keep fighting. I hope you all have a fun and safe New Year and what better way to kick off 2023 than with a Sunday full of football. Mike Hubbard Jr here, providing you with information that can help you win your fantasy league week in and week out. For all things fantasy football, follow me on Twitter (@FantasyHubbard). You can tweet me or message me with any questions you might have regarding the fantasy football season.
Last night was the final Thursday Night Football game of the season. We saw the Cowboys play the Titans. Both teams were without players including Derrick Henry for the Titans and Tony Pollard for the Cowboys. The Titans kept it close in the first half, but the Cowboys still wound up with the 14-point win by a score of 27-13. Dak threw 2 INTs and lost a fumble, but his 2 TD passes to Schultz and 100 yards to Ceedee Lamb made all the difference. The Cowboys week 18 game is against the Commanders in Washington while the Titans face the Jags in the final regular season game for each team with everything on the line. Winner goes to the playoffs and loser goes home. That should be a fun one assuming everyone is healthy.
The week 17 games I'm most interested in and will follow most closely are the Dolphins/Patriots, the Panthers/Bucs, the Jets/Seahawks, the Vikings/Packers, and the Steelers/Ravens. Playoffs on the line in every one of those games so we will see who can step up and who will not.
I'm here every week during the fantasy football season including playoffs with start and sit suggestions that can impact your team each week. My decisions as always include obvious and not so obvious picks. I would also like to clarify that my sit suggestions are based on the assumption you have or can add a player that has a better chance at success. Good luck this week and continue to check out my weekly articles.
START OF THE WEEK
Start – George Kittle – Kittle and the red-hot 49ers get to face the depleted Raiders. Kittle has caught 10 of his 13 targets over his last 2 games for 213 yards and 4 receiving TDs. Those stats are a huge chunk of QB Purdy's passing completions making their chemistry continue to grow. Raiders have played decently defending the TE position if you exclude the 4 TD Kelce game. I think Kittle is the closest to Kelce talentwise at TE this season that they have seen this season. Can't exclude Zach Ertz who caught 8 passes for 75 yards against them early in the season. Raiders have Kittle this week and Kelce again next week and I don't think they will be able to contain either TE or either offense really.
Want to see more?
Sign up below to continue reading this and much more!
When you sign up for our truly unique (it's patented, after all) matrix cheat sheet, we're going to give you a TON of free bonuses - you won't believe bonus 7 and 8!
Already a member? Log in below.