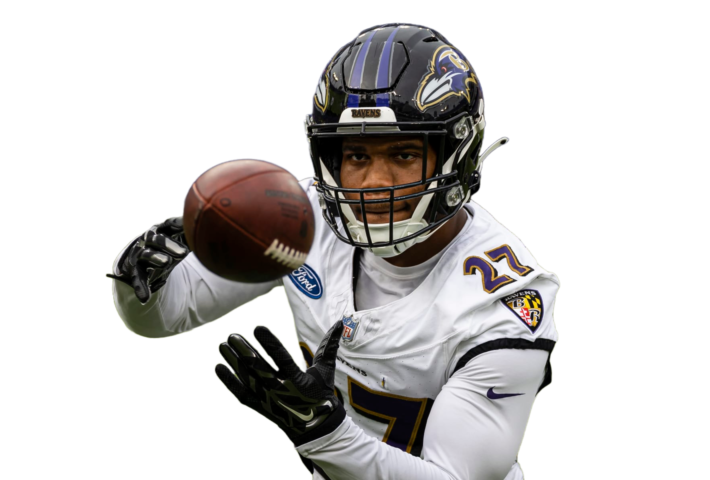 Happy 2nd week of the fantasy playoffs to those celebrating and happy week 16 of the NFL to all others. Merry Christmas and Happy Holidays and get ready for a weekend of football. Hope your fantasy team is destroying and will continue to destroy. Not everyone can make the fantasy playoffs because a lot of things happen out of our control but all we can do is put ourselves in the best position to win. Always keep grinding and play smart. Stay informed and be strategic. TGIF and welcome back to my weekly Start/Sit HUB! Mike Hubbard Jr here, providing you with information that can help you win your fantasy league week in and week out. For all things fantasy football, follow me on Twitter (@FantasyHubbard). You can tweet me or message me with any questions you might have regarding the fantasy football season.
Last night we saw the TNF matchup between the Jacksonville Jaguars and the New York Jets. Prior to the season who would have thought this game would have a big effect on each teams run for a playoff spot? Not me. But anyway, the Jags went into Jets stadium and walked away with a 16-point victory when they were underdogs to begin with. The Jets offense looked terrible, and Zach Wilson showed everyone why they are correct when being skeptical of his future as a QB with the Jets. Wilson was booed many times and you have to wonder if he will start anymore games for the Jets moving forward. Jags dramatically improved their chances at making the playoffs and are in control of their own destiny while the Jets need a ton of help to make it into the playoffs with just a couple games left in the season. The Jags get Houston next which sounds great but they can't take the Texans lightly in a trap game. The Jets have a date with Seattle next which might just close the book on the Jets season. Next week's TNF game is between the Cowboys and the Titans in Tennessee.
The week 16 games I'm most interested in and will follow most closely are the Eagles/Cowboys, the Seahawks/Chiefs, the Giants/Vikings, and the Packers/Dolphins.
I'm here every week during the fantasy football season including playoffs with start and sit suggestions that can impact your team each week. My decisions as always include obvious and not so obvious picks. I would also like to clarify that my sit suggestions are based on the assumption you have or can add a player that has a better chance at success. Good luck this week and continue to check out my weekly articles.
**THIS WEEK WE HAVE 11 SATURDAY GAMES AND 3 SUNDAY GAMES**
START OF THE WEEK
Start – JK Dobbins – If you were lucky enough to pick up Dobbins or had him stashed on your bench or IR, you must be quite happy that you have him in your playoff push. Since returning from IR 2 weeks ago, Dobbins has 28 total carries for 245 rushing yards and a rushing TD. Those are great fantasy numbers averaging over 8 yards per carry. It is unclear if Lamar Jackson will play in this game or not but either way, I see them feeding Dobbins to keep up his momentum and stay in the playoff picture. Falcons have allowed a RB over 85 rushing yards in each of their last 3 games. Dobbins at home facing the Falcons is a solid play.
Want to see more?
Sign up below to continue reading this and much more!
When you sign up for our truly unique (it's patented, after all) matrix cheat sheet, we're going to give you a TON of free bonuses - you won't believe bonus 7 and 8!
Already a member? Log in below.