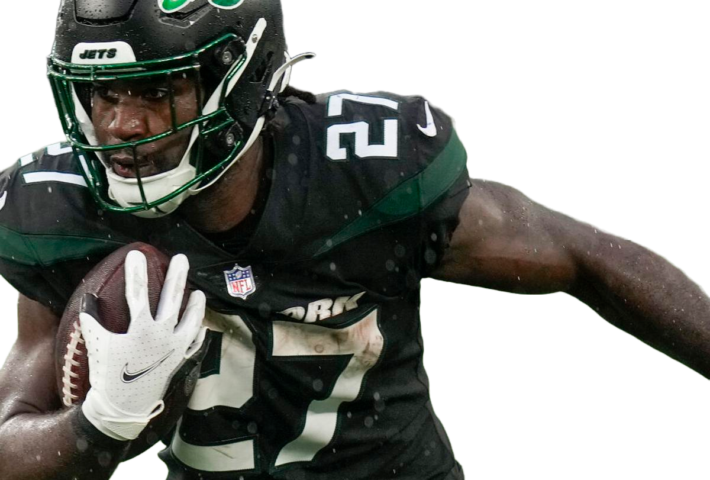 Happy Tuesday and welcome back to my weekly Waiver HUB! It's time to hit the waiver wire and do what you can to improve your team moving forward. Mike Hubbard here, you can follow me on Twitter (@FantasyHubbard) for all things fantasy football throughout the season. Feel free to tweet me or message me with any comments or questions you might have regarding fantasy football.
Week 13 is in the books following a MNF dramatic last second win for Brady and the Bucs. The goat made it happen but believe me this game wasn't pretty for either side. Bucs are still atop the division and take on the stout defense of the 49ers in SF this weekend while the Saints get a BYE week that stops the bleeding from their 9-loss season.
Week 14 kicks off on Thursday with a matchup between the 5-7 Raiders and the 3-9 Rams. This game doesn't exactly grab your attention but it's still important for your fantasy team and getting into the playoffs. The Raiders will look to stay hot after winning their last 3 games. The line favors Vegas by 6 points with an over/under of 44.5. Give me a Raiders victory by a score of 27-13.
Regardless of your fantasy record you should always be ready to add and drop and be aware of waiver opportunities. Another week gone, another opportunity to make your team stronger and inch your way to that league trophy and an offseason of bragging rights.
Below are my top waiver wire priorities this week. Go get those hopefully available players to help your chances at a championship run. Good luck this week and remember to check back every week to stay informed on who you could target off waivers.
TOP PRIORITY OF THE WEEK
Zonovan Knight – New York Jets
Knight is back on the list this week to add because he has been great playing these last 2 weeks. He took over for Michael Carter and has taken full advantage of his opportunities. The undrafted RB has 29 carries for 159 rushing yards and also has caught all 8 of his targets for 62 receiving yards in his only 2 games. Even if Carter is able to return in week 14, I believe Knight will have a role in the offense that can be beneficial to your fantasy team. His matchup with Buffalo isn't the greatest for Zonovan, but after that he gets the Lions, Jaguars, and Seahawks.
Want to see more?
Sign up below to continue reading this and much more!
When you sign up for our truly unique (it's patented, after all) matrix cheat sheet, we're going to give you a TON of free bonuses - you won't believe bonus 7 and 8!
Already a member? Log in below.