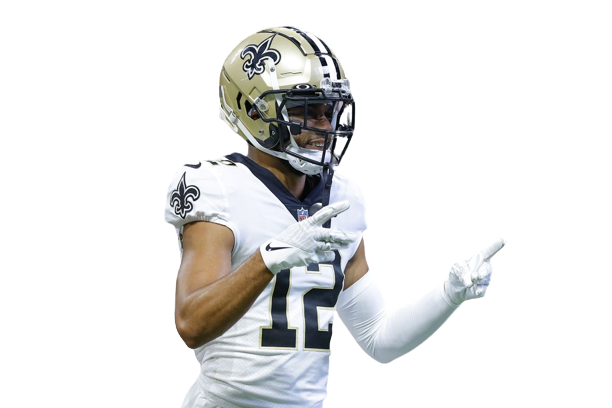 Happy Friday! Welcome back to my weekly Start/Sit HUB! Mike Hubbard Jr here, providing you with information that can help you win your fantasy league week in and week out. For all things fantasy football, follow me on Twitter (@FantasyHubbard). You can tweet me or message me with any questions you might have regarding the fantasy football season.
Week 10 is underway which means the season is getting closer to the end and now is more important than ever to keep up with your team and make decisions to further your chances at that championship. No matter your league record, always keep fighting. Stay informed and be strategic.
Last night was a TNF matchup between the Atlanta Falcons and the Carolina Panthers. Panthers pulled out the home win by a score of 25-15. Whoever bet that exact score must be very happy. Carolina rushed 47 times in this game and 31 of those went to D'Onta Foreman who had the best night for a player on either team. He finished with 130 rushing yards and scored a rushing TD. Only Derrick Henry, Saquon Barkley, and Jonathan Taylor have reached 31 carries in a game this season. Mariota had a rough night getting sacked 5 times and throwing an INT. The Falcons drop to 4-6 and take on the Bears in Atlanta next weekend while the Panthers get win #3 and travel to Baltimore next. Next week's TNF game is the Tennessee Titans @ the Green Bay Packers. Titans have won 5 of their last 6 and almost took down KC last weekend while the Packers are searching for answers after losing 5 straight games which could be 6 by the end of the weekend.
The week 10 games I'm interested in the most this weekend include the Seahawks/Bucs, the Vikings/Bills, and the Chargers/49ers. Can Brady go international and keep up the momentum his offense gained in the final minute of last week's game? Is Josh Allen going to play and how does it affect the game overall? And finally, can Ekeler and the Chargers brew an upset over CMC and the 49ers on SNF?
FRIENDLY REMINDER THE BUCCANEERS AND SEAHAWKS PLAY IN GERMANY SUNDAY MORNING
PAY ATTENTION TO BYE WEEKS. THIS WEEKS BYES ARE BALTIMORE RAVENS, CINCINNATI BENGALS, NEW ENGLAND PATRIOTS, AND NEW YORK JETS. PLAN YOUR LINEUPS ACCORDINGLY
I'm here every week during the fantasy football season with start and sit suggestions that can impact your team each week. My decisions as always include obvious and not so obvious picks. I would also like to clarify that my sit suggestions are based on the assumption you have or can add a player that has a better chance at success. Good luck this week and continue to check out my weekly articles.
START OF THE WEEK
Start – Chris Olave – Olave is set to have a booming week. The offensive rookie of the year candidate leads the Saints in targets, receptions, and receiving yards this season. Michael Thomas is on IR so only the injury prone Jarvis Landry could be a threat to cut into his targets. Olave has an average of 9 targets per game this season which is 13th most amongst all NFL WRs. Chris seems to be excelling no matter who starts at QB each week. Andy Dalton is set to start, and he should be targeting Olave often to take advantage of the dreadful Pittsburgh secondary. Steelers have allowed 13 TDs to WRs this season so look for a few deep shots to Olave. I think Olave can easily make top 15 fantasy WRs this weekend.
Want to see more?
Sign up below to continue reading this and much more!
When you sign up for our truly unique (it's patented, after all) matrix cheat sheet, we're going to give you a TON of free bonuses - you won't believe bonus 7 and 8!
Already a member? Log in below.