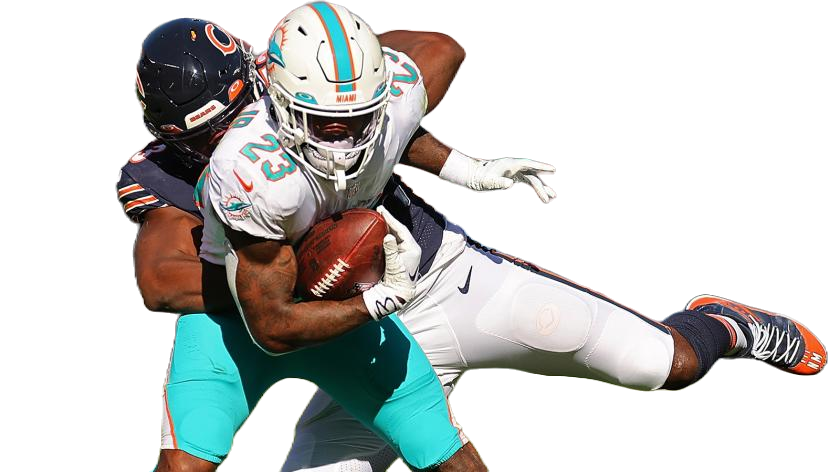 Welcome back to my weekly Waiver HUB! It's Tuesday November 8th which means its voting day but also it is time to hit the waiver wire and do what you can to improve your team moving forward. Mike Hubbard here, you can follow me on Twitter (@FantasyHubbard) for all things fantasy football throughout the season. Feel free to tweet me or message me with any comments or questions you might have regarding fantasy football.
Week 9 concluded last night with a 14-point win for the Ravens over the Saints. Ravens showed out and keep proving why they are a force to be reckoned with. Lamar Jackson did all he had to do per usual. He may have only thrown for 133 yards, but he did have a TD pass and rushed for a solid 82 yards. Ravens get a BYE this week to rest up before their next game in week 11 against the Panthers. The Saints now have 6 losses but should be able to get a win this week against a struggling Steelers team. Week 10 starts Thursday with a matchup between the 4-5 Atlanta Falcons and the 2-7 Carolina Panthers. The game is in Carolina, but the Falcons are favored by 3 with an over/under of 44. These teams met weeks ago in a 37-34 OT game that the Falcons won. This time around the Falcons have Cordarrelle Patterson playing so my prediction is a Falcons win by a score of 27-16.
Regardless of your fantasy record you should always be ready to add and drop and be aware of waiver opportunities. Another week gone, another opportunity to make your team stronger and inch your way to that league trophy and an offseason of bragging rights.
Below are my top waiver wire priorities this week. Go get those hopefully available players to help your chances at a championship run. Good luck this week and remember to check back every week to stay informed on who you could target off waivers.
TOP PRIORITY OF THE WEEK
Jeff Wilson Jr – Miami Dolphins
Jeff went from the 49ers to the Dolphins. Probably the best move from him once the CMC trade was announced, giving him some opportunity to play alongside/behind only Raheem Mostert in Miami. Turns out he had the exact same number of carries as Mostert in week 9. They both rushed 9 times, but Mostert finished with just 26 rushing yards compared to Wilsons 51. Wilson also made his mark on the game catching all 3 of his targets for 21 receiving yards and a TD. Still not 100% clear after just 1 game sample size, but it seems Wilsons role on this team will be more than just a backup RB. If he was dropped in your league, I would grab him up.
Want to see more?
Sign up below to continue reading this and much more!
When you sign up for our truly unique (it's patented, after all) matrix cheat sheet, we're going to give you a TON of free bonuses - you won't believe bonus 7 and 8!
Already a member? Log in below.