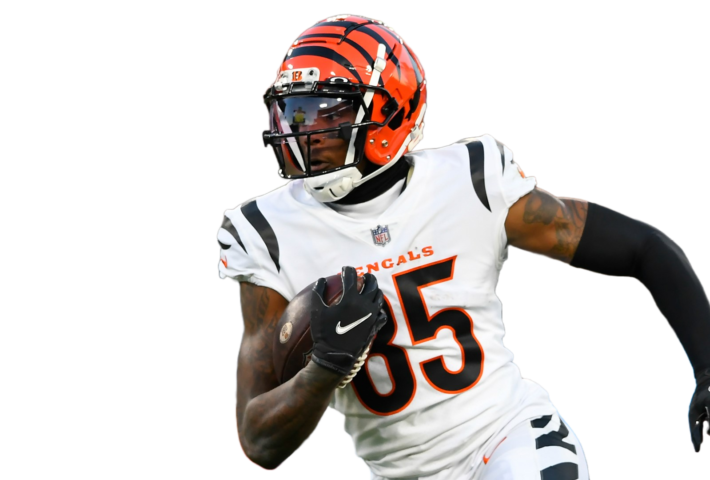 TGIF! Welcome back to my weekly Start/Sit HUB! Mike Hubbard Jr here, providing you with information that can help you win your fantasy league week in and week out. For all things fantasy football, follow me on Twitter (@FantasyHubbard). You can tweet me or message me with any questions you might have regarding the fantasy football season.
Week 9 started which means 8 weeks of fantasy are now in the past. No matter your league record, always keep fighting. Stay informed and be strategic. Right now just focus on this week and in the back of your head start planning for your players BYEs so you can progress without conflict.
Last night was the TNF matchup between the Philadelphia Eagles and the Houston Texans. The Eagles pulled out a 29-17 victory to become 8-0 for the first time in Eagles history. What was somewhat shocking was how Houston and Philly were tied 14 a piece at the half. Unsurprisingly the Eagles stook to their guns and still almost covered. The Eagles have shown composure and the ability to play well even when the game isn't in hand like they would like. Hurts threw for 243 yards and 2 passing TDs, Miles Sanders rushed for 93 yards and a rushing TD, and Dallas Goedert hit the century mark with 100 receiving yards with TD. The Eagles have a ton of weapons and are on everyone's radar. Barring any season altering injuries, it appears the Eagles are poised for playoff success. Meanwhile the Texans fall to 1-6-1 on the season and are fighting for a top draft pick at the rate they are going. Bright spot for the Texans is that Dameon Pierce looks like the real deal. They handed it off to him 27 times and the rookie finished with 139 rushing yards. Eagles take on Washington at home in week 10 MNF while the Texans travel to the New York Giants. Next week's TNF game is the Atlanta Falcons @ the Carolina Panthers.
Week 9 has some matchups I have my eye on. The games I'm interested in the most are the Bills/Jets, Rams/Bucs, and Titans/Chiefs. Can the Jets overcome an 11.5 line at home? Will Brady or Stafford play well? And can the Titans who have won 5 in a row stop the highest scoring team in the NFL on their home field?
PAY ATTENTION TO BYE WEEKS. THIS WEEKS BYES ARE CLEVELAND BROWNS, DALLAS COWBOYS, DENVER BRONCOS, NEW YORK GIANTS, PITTSBURGH STEELERS, AND SAN FRANCISCO 49ERS. PLAN YOUR LINEUPS ACCORDINGLY
I'm here every week during the fantasy football season with start and sit suggestions that can impact your team each week. My decisions as always include obvious and not so obvious picks. I would also like to clarify that my sit suggestions are based on the assumption you have or can add a player that has a better chance at success. Good luck this week and continue to check out my weekly articles.
START OF THE WEEK
Start – Tee Higgins – Higgins will continue to be the top WR for Burrow and the Bengals while Ja'Marr Chase remains sidelined. Cincinnati gets the Panthers on Sunday in a game that could be closer than most anticipate. Joe Burrow has 35+ passing attempts in every game this season except for week 4 when he attempted 31 passes. Burrow also leads the entire NFL in passing yards, so Higgins is in a good position to produce. Tee has been targeted 6+ times in every game he has played in after week 1. With Chase excluded, Higgins leads the team in targets and receiving yards, while tied with Mixon for receptions. Tee should get good volume Sunday.
Want to see more?
Sign up below to continue reading this and much more!
When you sign up for our truly unique (it's patented, after all) matrix cheat sheet, we're going to give you a TON of free bonuses - you won't believe bonus 7 and 8!
Already a member? Log in below.