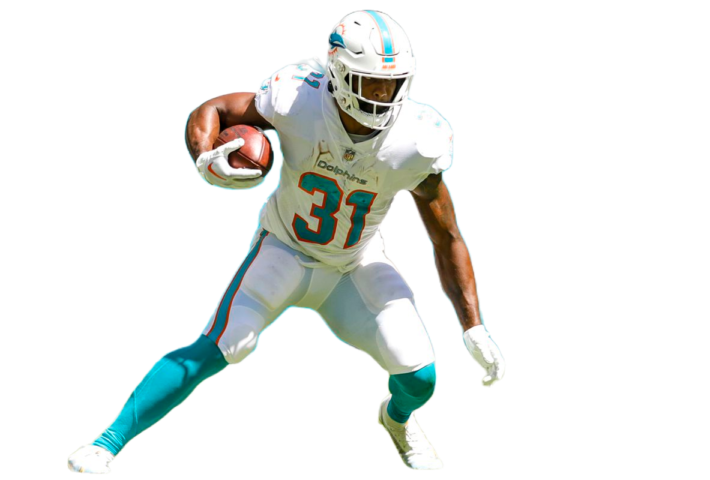 Happy Halloween and welcome back to my weekly trade HUB article. Hope you had a great weekend and an even greater fantasy week. Mike Hubbard Jr here, ready as always to help you with trade suggestions that can help your chances of winning your fantasy league. Follow me on Twitter (@FantasyHubbard) for all things fantasy football. Feel free to tweet me or message me with any comments or questions you might have regarding fantasy football.
Week 8 is ending tonight with a MNF matchup between the 4-3 Bengals and the 2-5 Browns. The game is in Cleveland with an over/under of 45 and the Bengals are favored by 3. Last MNF game was a shocker when the Bears dismantled the Patriots. So, what is going to happen this time? No Ja'Marr Chase in this one so we will have to see if that impacts the game significantly. Burrow still has Higgins/Boyd/Hurst available to target, while the Browns will most likely try to stay to what they do best, run the ball with Chubb. My prediction is a Bengals win by a score of 20-17.
Leagues have different trade deadlines, and some leagues don't have a deadline at all. You should have a handful of weeks still to try to sell or buy players, but make sure you're aware of the deadline date so you can act accordingly. There is still enough time to get strategic and use your persuasion and negotiation skills out in the fantasy football trade market. Here are some players to buy and sell before week 9 begins. Like I always say, one trade could be the difference in winning or losing your fantasy football league.
PLAYERS TO BUY
Raheem Mostert – Miami Dolphins
Mostert is leading the Dolphins in every statistic pertaining to RBs except he only has 1 rushing TD compared to Chase Edmonds 2. Raheem has 14+ rushing attempts in his last 5 games and has 1+ target and 1+ reception in every game this season except for week 3 when he faced Buffalo. Mostert had 64 yards on 14 caries yesterday, but the Dolphins had to keep up with the Lions scoring pace which made Tua air it out a lot more rather than hand it off. The Dolphins have had a tough schedule lately, but the remaining games are very RB friendly, so Raheem is worth buying low hoping there are more TDs in his immediate future.
Want to see more?
Sign up below to continue reading this and much more!
When you sign up for our truly unique (it's patented, after all) matrix cheat sheet, we're going to give you a TON of free bonuses - you won't believe bonus 7 and 8!
Already a member? Log in below.