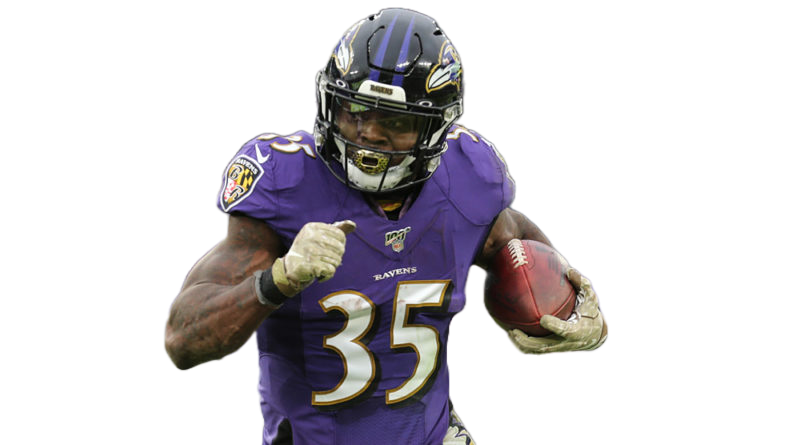 Welcome back to my weekly Waiver HUB! It is Tuesday which means it is time to hit the waiver wire and do what you can to improve your team moving forward.
Mike Hubbard here, you can follow me on Twitter (@FantasyHubbard) for all things fantasy football throughout the season. Feel free to tweet me or message me with any comments or questions you might have regarding fantasy football.
Week 7 has concluded after the MNF game most did not expect. The Bears went into New England as 8.5 dogs and left with a 19-point win. I know, mind blown. I guess Belichick has some thinking to do regarding QB1 and QB2. Week 8 will kick off with a TNF matchup between the 4-3 Baltimore Ravens and the 3-4 Tampa Bay Buccaneers. The Ravens have alternated wins and losses every week this season which if that continued, they won last week so they might be in for a loss. Brady and the Bucs are not clicking at all and have a 2-game losing streak for the second time this season already. Brady has only lost 3 consecutive games just once in his career way back in 2002 with the Patriots. The line is currently -1.5 in favor of Baltimore with an over/under of 45. As lost as the Bucs seem I'm going to take the Bucs to win by a score of 30-26. Fingers crossed for a competitive high scoring game.
Fantasy football is approaching the halfway point for many leagues. Regardless of your record you should always be ready to add and drop and be aware of waiver opportunities. Another week gone, another opportunity to make your team stronger and inch your way to that league trophy and an offseason of bragging rights.
Below are my top waiver wire priorities this week. Go get those hopefully available players to help your chances at a championship run. Good luck this week and remember to check back every week to stay informed on who you could target off waivers.
TOP PRIORITY OF THE WEEK
Gus Edwards – Baltimore Ravens
With JK Dobbins on IR, the Ravens backfield got a little more complicated. Gus Edwards led the team in rushing attempts, rushing yards, and rushing TDs. 16 carries for 66 yards and 2 TDs. Kenyan Drake somehow rushed 11 times and wound up with 5 yards. Should make it easier to rely on Edwards moving forward. JK Dobbins could lose his job if Edwards plays well while JK is on IR. Edwards should get double digit carries moving forward on a run heavy offense and should only have to compete with Lamar for red zone carries. I never like to use any RB by committee situation but if I have to with the Ravens, I'm taking the Gus bus.
Want to see more?
Sign up below to continue reading this and much more!
When you sign up for our truly unique (it's patented, after all) matrix cheat sheet, we're going to give you a TON of free bonuses - you won't believe bonus 7 and 8!
Already a member? Log in below.