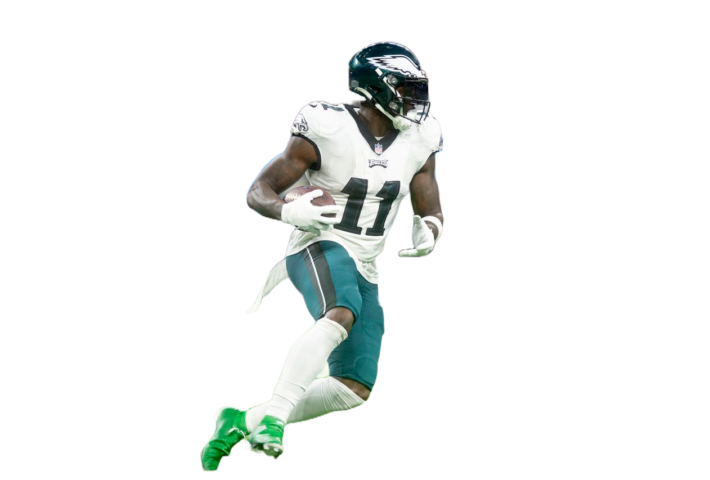 Happy Monday and welcome back to my weekly trade HUB article! I hope you had a great football filled weekend and are on the cusp of fantasy victory. Mike Hubbard Jr here, ready as always to help you with trade suggestions that can help your chances of winning your fantasy league. Follow me on Twitter (@FantasyHubbard) for all things fantasy football. Feel free to tweet me or message me with any comments or questions you might have regarding fantasy football.
Week 5 is coming to a close tonight following MNF. The Las Vegas Raiders travel to Kansas City to take on the Chiefs in primetime. The Raiders sit at 1-3 while the Chiefs are 3-1. The over/under in this game is 51.5 and the Chiefs are favored by 7. As great as the Chiefs have looked, I'm expecting Vegas to show up and compete. A lot of fantasy studs in this game on both offenses. I'm hoping for a high scoring pass heavy game but it seems most primetime games this season have been low scoring and brutal to watch. I think Kelce has a big night as well as Derek Carr. I like the Chiefs to escape with a win by a score of 30-24.
Go get strategic and use your persuasion and negotiation skills out in the fantasy football trade market. Here are some players to buy and sell before week 6 begins. Like I always say, one trade could be the difference in winning or losing your fantasy football league.
PLAYERS TO BUY
AJ Brown – Philadelphia Eagles
AJ had his most human game of the season thus far going for 3 receptions for 32 yards on 7 targets. Prior to week 5 Brown had at least 5 receptions and 69 receiving yards in every game. This is the opportunity to strike and buy AJ at hopefully not too high a cost. Try to buy low but don't expect it to be easy. Brown has a great remaining schedule that should let him capitalize and dominate fantasy leagues. Hurts loves to target Brown anywhere and everywhere on the field and Brown has yet to drop a pass this season. If you can buy low on Brown you put yourself in a great position moving forward.
Want to see more?
Sign up below to continue reading this and much more!
When you sign up for our truly unique (it's patented, after all) matrix cheat sheet, we're going to give you a TON of free bonuses - you won't believe bonus 7 and 8!
Already a member? Log in below.