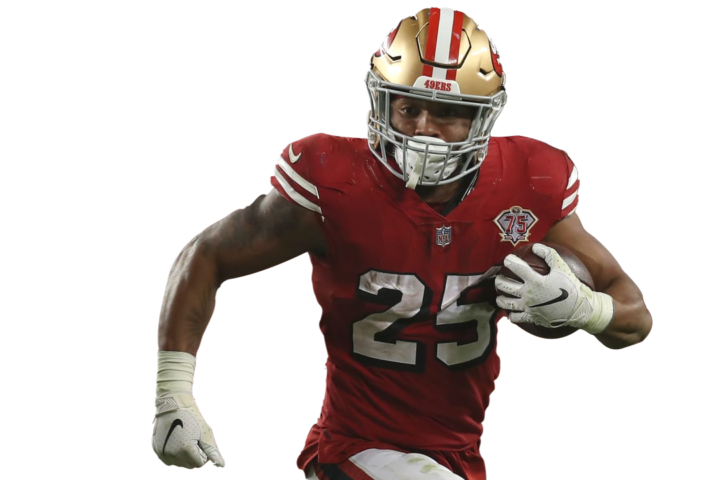 TGIF fantasy followers and welcome back to my weekly Start/Sit HUB! Mike Hubbard Jr here, providing you with information that can help you win your fantasy league week in and week out. For all things fantasy football, follow me on Twitter (@FantasyHubbard) and Instagram (@fantasyhubbard). You can tweet me or message me on either social media with any questions you might have regarding the fantasy football season.
It's week 13 and no matter how your team is doing, I hope you're enjoying the fantasy experience and continue to fight hard for wins. Stay informed and play smart.
Week 13 began last night with a TNF game between the Dallas Cowboys and the New Orleans Saints. The Cowboys escaped with a win by a score of 27-17. The story in this game is how impressive Taysom Hill was rushing for over 100 yards, but also how he struggled immensely throwing 4 INTs. Pollard had over 70 rushing yards and a score on 7 carries while Zeke struggled to get 45 rushing yards on 13 attempts. Dallas' defense balled out, especially in the 4th quarter. The Cowboys go to Washington with some momentum next week while the Saints try to snap a 5-game losing streak on the road against the Jets.
Week 13 BYEs go to the Green Bay Packers, the Carolina Panthers, the Cleveland Browns, and the Tennessee Titans. Remember to check your lineups and manage accordingly. The matchup I look forward to watching the most this Sunday is the Chargers/Bengals game. Ekeler vs Mixon, Herbert vs Burrow, and Allen vs Chase. I'm leaning toward Cinci, but we'll see.
I'm here every Friday with start and sit suggestions that can impact your team each week. My decisions as always include obvious and not so obvious picks. I would also like to clarify that my sit suggestions are based on the assumption you have or can add a player that has a better chance at success. Good luck this week and continue to check out my weekly articles.
START OF THE WEEK
Elijah Mitchell – Eli Mitchell has been on a tear this season when healthy. He has 4 games with at least 100 yards rushing and in all 4 of them he has scored as well. He has been efficient, and the 49ers have recently been a run heavy offense. Mitchell has 29 carries in each of his last 2 games played and could easily do it again when he travels to Seattle on Sunday. The Seahawks defense is very kind to opposing RBs this season making Mitchell even more tempting. I have him as a top 10 RB play this week in fantasy.
Want to see more?
Sign up below to continue reading this and much more!
When you sign up for our truly unique (it's patented, after all) matrix cheat sheet, we're going to give you a TON of free bonuses - you won't believe bonus 7 and 8!
Already a member? Log in below.