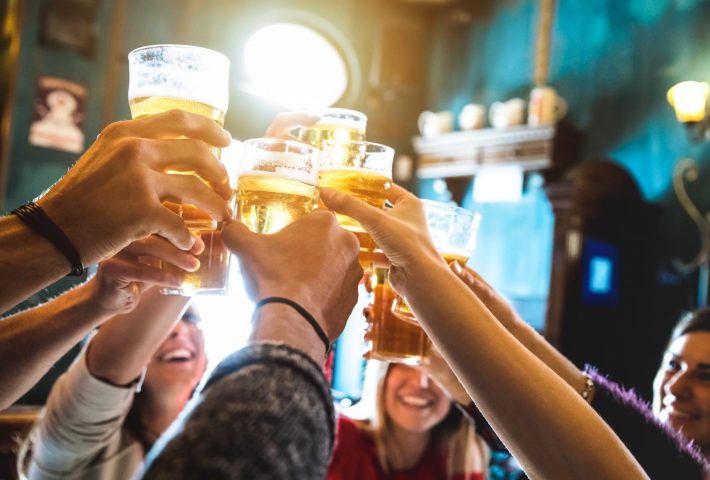 So draft days are over, and nothing is left but to sit back and enjoy the fruits of your labor!
Oh, how wrong you are! It is never too late (or too early) to improve your team by keeping an eye on the final position battles, tracking the latest injury news, and combing over the waiver wires in your leagues for hidden gems. Don't fall in love with your own drafts – find redundancies and evaluate whether each piece of your bench really complements your starters.
#1 Make sure your handcuff is actually the correct handcuff. Nothing is worse than when your big-name stud isn't ready for week one and you load up that backup only to realize the other guy in the backfield gets the bulk of the carries. Do not rely on your in-app news alone. Check the beat writers on Twitter, investigate which guy has a more similar skill set. If the clear backup is a passing-down specialist, don't expect him to step into the early-down role if there is a 3rd back who is a bruiser behind him. Players tend to stay in the roles they are most comfortable with and are not just slotted into the next spot up on the pecking order. See Joshua Kelly vs Justin Jackson below.
#2 If you have a solid core of starters and a sure-fire alternate in your first two bench spots then look for that upside play. That guy that could steal the starting job when the starter is on a short leash or the more talented back that missed camp from injury or illness that the coaches are excited about. Drop those third-tier veteran WRs or purely passing down guys that you just don't want to use even if you're forced too.
#3 Pay attention to your kicker and defense. Seriously, listen closely, do not marry yourself to a brand name defense. These two positions are perfect to be streamed. As Reginald Appleby told you here defenses are highly unpredictable from season to season. As the season goes you might find yourself with a stud in the position but for the most part, just find the best matchup available. Vegas odds and scoring totals, opponent team turnover rate, and expected game flow are important to finding that defensive gem of the week. Red zone efficiency, high scoring totals, and clear weather or domed games are all factors for your kicker. If you didn't land a top-three kicker, look a couple weeks ahead and keep two that you can rotate in and out over the next couple weeks and keep adjusting. For both kicker and defense, try to stay a week ahead of the waiver wire so you're not burning your waiver priority to make these swaps. 
________________
Waiver Wire Targets pre-week 1

James Robinson – going to get a shot at JAX lead back position. Buzz is already there as he went from not even on a list, to last round flier in home leagues and then a round 10-12 flyer in high stakes leagues. If he's still there snag him now. Watch Ozigbo if you missed on Robinson.
Malcolm Brown – announced as the technical starter in the Rams backfield. Cam Akers is assumed to be the eventual leader but there could be some points to accumulate for a few weeks from Brown if he performs well.
Bryan Edwards or Henry Ruggs – the pair of youngsters will be 1 and 2 WRs for Las Vegas. I happen to like them both and already drafted them in deep leagues. Take a shot on one or the other.
Eric Ebron – only owned in 35% of Yahoo leagues, he is a streaming option to complement a mid-tier TE on your roster. This guy catches Touchdowns, get a piece if you need depth or a better option than say a Jonnu Smith or similar range TEs. 
DeSean Jackson – as of today ownership has doubled in Yahoo leagues. If he is there not only do I add him but I strongly consider starting him week 1 as he can have explosive effectiveness on fresh legs against a team that gave up on him. There are precious few WRs on the opening week depth chart for the Eagles. Fun to find current #1 receivers on waivers for sure.
Joshua Kelley – I'm taking the chance that Kelley becomes the early-down and goal-line back for the Chargers. Jackson has been banged up and Kelley is simply a beast in stature. I'm comfortable dropping Jackson to pick him up even.
Benny Snell Jr – I love what I have seen from Snell in theory… If Connor were to go down he is a premium underlooked handcuff.
Devonta Freeman – He has no team… yeah I know… but here is the thing, guy still wants top 10 RB money. If he doesn't sign before the season then whoever signs him doesn't have to guarantee the salary. I love this guy for free if you have a spot you can hold him in. Imagine if he signs with a contender like Seattle? 
________________
Jonny Danger has been an avid fantasy player since the late 90's. Recently adding PGA and eSports to his obsession, when he's not slinging beer for his brewery or virtual schooling his boys, his nose is buried in spreadsheets, DFS articles, and 49ers news. He is a founding member and co-host of the Draught 4 Upside podcast for the last few years. Make sure you get your advice from him early in the day before a few too many IPAs have been cracked.