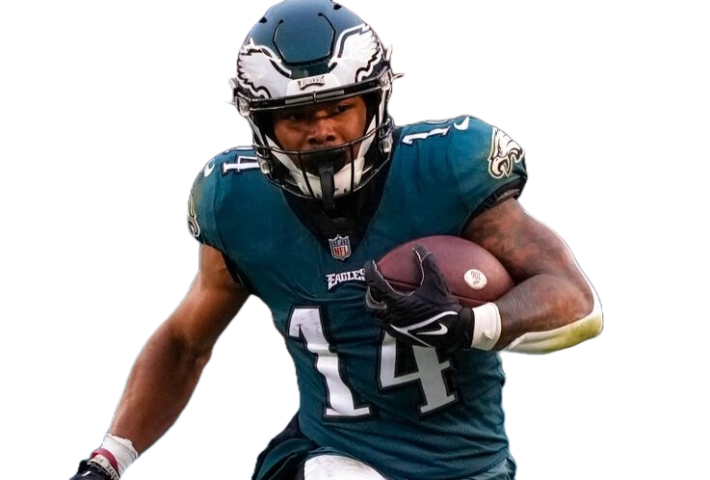 Happy Tuesday, Mike here, welcome back to my weekly Waiver HUB. Follow me on Twitter (@FantasyHubbard) for all things fantasy football throughout the season.
Week 1 is in the books and week 2 is knocking on the door just a few days away. The Philadelphia Eagles will take on the Minnesota Vikings in Philly. Eagles will look to improve on their lackluster performance in New England and the Vikings are still wondering how they lost to the Bucs. Last year the Eagles destroyed Minnesota in Philly in week 2 by a score of 24-7. Jalen Hurts had 3 total TDs in that game. My prediction for this game is a statement victory for the Eagles by a score of 34-10 including a Hurts score. Keep an eye on Addison for the Vikings, could be a sneaky play here with Darius Slay draped on Justin Jefferson and Bradberry banged up a little.
Fantasy football is underway now so it's time to make some moves and prepare for fantasy post season greatness. Injuries are inevitable so here's another chance to hit the waiver wire and get impactful players. Another week gone, another opportunity to make your team stronger and inch your way to that league trophy and an offseason of bragging rights.
Below are my top waiver wire priorities this week. Go get those available players to help your chances at a championship. Good luck this week and remember to check back every week to stay informed on who you could target off of waivers.
TOP PRIORITY OF THE WEEK
Kenneth Gainwell – Philadelphia Eagles
Gainwell was the clear RB1 in Philly this past weekend rushing for 54 yards on 15 carries and catching all 4 of his targets for 20 receiving yards. Hurts rushed 9 times himself, but no other player had more than 1 carry. Both Boston Scott and D'Andre Swift each had 1 carry and Rashaad Penny was a healthy scratch week 1. Be wary and keep an eye on him because he plays Thursday this week, and the word is his ribs are hurting. If he is a full go, I would scoop him up and even if he sits out this week, he is the most promising of the Eagles RBs so far.
Want to see more?
Sign up below to continue reading this and much more!
When you sign up for our truly unique (it's patented, after all) matrix cheat sheet, we're going to give you a TON of free bonuses - you won't believe bonus 7 and 8!
Already a member? Log in below.