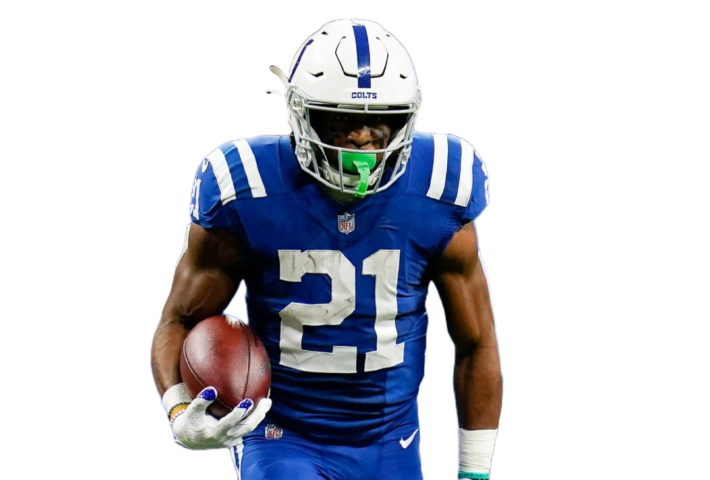 Happy Tuesday and welcome back to my weekly Waiver HUB! It's time to hit the waiver wire and do what you can to improve your team moving forward. Mike Hubbard here, you can follow me on Twitter (@FantasyHubbard) for all things fantasy football throughout the season. Feel free to tweet me or message me with any comments or questions you might have regarding fantasy football.
Week 17 has ended following the MNF game seen around the world between the Bills and Bengals. Unfortunately, as you probably already know, Bills safety Damar Hamlin suffered a scary cardiac arrest episode on the field early in the game. He is currently in critical condition. The game has been postponed so keep your eye out on when that will eventually be played. The NFL made the right decision to postpone the game after such a tragic raw emotional time. Your fantasy team and/or sports wagers are not as important as Hamlin and his teammates health and wellbeing. MNF has now come and gone this season so week 18 games will all take place on Saturday and Sunday.
Week 18 will begin on Saturday with 2 matchups. Those are the Chiefs/Raiders and the Titans/Jaguars. Mahomes trying to lock up that #1 seed while the Jags and Titans duke it out for their playoff lives. All other games will be played on Sunday.
Your fantasy playoffs are most likely in the championship game this week if they haven't already ended, so the waiver wire is just as important as ever. Hopefully you are fighting for that championship win but if you aren't you can fight in consolation games or use the information to play DFS. Another week gone, another opportunity to make your team stronger and inch your way to that league trophy and an offseason of bragging rights.
Below are my top waiver wire priorities this week. Go get those hopefully available players to help your chances at a championship run. Good luck this week and remember to check back every week to stay informed on who you could target off waivers.
TOP PRIORITY OF THE WEEK
Zach Moss – Indianapolis Colts
Moss has taken over RB1 duties in Indianapolis. He has 12-25 carries in each of his last 3 games reaching a minimum of 65 rushing yards in those games. He takes on Houston next who have been putrid defending the run, and the Colts QB situation is a mess, so I expect a good amount of running plays since they are playing for pride as both them and the Texans aren't playing for a long time after this game. Just last game on Sunday the Texans allowed Travis Etienne to rush for 103 yards and score a TD. Houston gave up 3 rushing TDs in total. Add Moss and start him with confidence this week. 
Want to see more?
Sign up below to continue reading this and much more!
When you sign up for our truly unique (it's patented, after all) matrix cheat sheet, we're going to give you a TON of free bonuses - you won't believe bonus 7 and 8!
Already a member? Log in below.