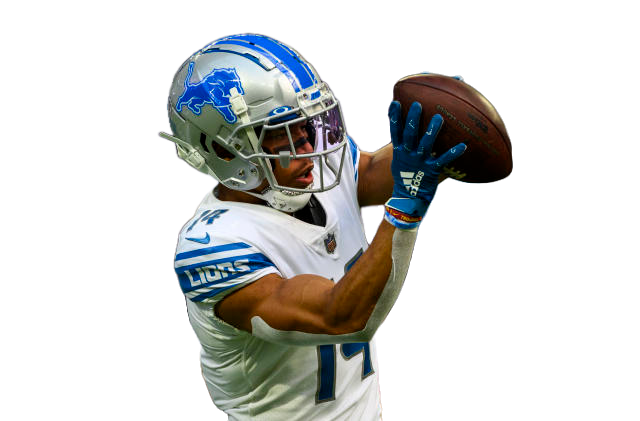 Congrats on making it to Friday fantasy followers and welcome back to my weekly Start/Sit HUB! Mike Hubbard Jr here, providing you with information that can help you win your fantasy league week in and week out. For all things fantasy football, follow me on Twitter (@FantasyHubbard). You can tweet me or message me with any questions you might have regarding the fantasy football season.
Week 14 is underway and fantasy playoffs are so close. I hope you've been having fun this season and are already anticipating next season but let's focus on this weekend first. Always keep grinding and play smart. Stay informed and be strategic.
Last night we got the TNF matchup between the Rams and the Raiders. Raiders were the favorite in LA and played like it... for a half or so. Raiders led 16-3 through almost the entire game until the final 4 minutes. Of all people Baker Mayfield led the Rams to a comeback 17-16 win by scoring 2 TDs late in the 4th quarter. I don't know what bewilders me more, the fact that Baker Mayfield took a team he literally just joined and fought back from a 13-point deficit to win, or the fact that the Raiders had won 3 consecutive games and appeared to play as if they didn't want to lose rather than play to win. That most likely hinders chances of Raiders sneaking into the playoffs and what a way to do so. A devastated Raiders team will host the Patriots next Sunday while the Rams travel to Green Bay for a MNF showdown. Next week's TNF game is between the Seattle Seahawks and the San Francisco 49ers. Looks like a good game on paper so fingers crossed it's entertaining.
The week 14 games I'm most interested in and will follow most closely are the Jets/Bills, the Buccaneers/49ers, and the Dolphins/Chargers.
THIS WEEKS BYES GO TO THE FALCONS, BEARS, PACKERS, COLTS, SAINTS, COMMANDERS.
I'm here every week during the fantasy football season with start and sit suggestions that can impact your team each week. My decisions as always include obvious and not so obvious picks. I would also like to clarify that my sit suggestions are based on the assumption you have or can add a player that has a better chance at success. Good luck this week and continue to check out my weekly articles.
START OF THE WEEK
Start – Amon-Ra St. Brown – Fire up St. Brown and sit back and relax. Amon-Ra is a beast and gets a juicy matchup with the Vikings. Vikings are bad at defending WRs this season and it shows in the statistics. Minnesota gives up NFL most 203 receiving yards per game to WRs. Amon-Ra has been on a tear since late last season and hasn't regressed whatsoever. The 2nd year WR out of USC has 4 games with over 110 receiving yards including 3 of his last 4 games. He is also hot scoring 3 TDs in his last 2 games. In their first meeting this season Amon-Ra caught 6 of 9 targets for 73 receiving yards. This time he has home field advantage and momentum.
Want to see more?
Sign up below to continue reading this and much more!
When you sign up for our truly unique (it's patented, after all) matrix cheat sheet, we're going to give you a TON of free bonuses - you won't believe bonus 7 and 8!
Already a member? Log in below.