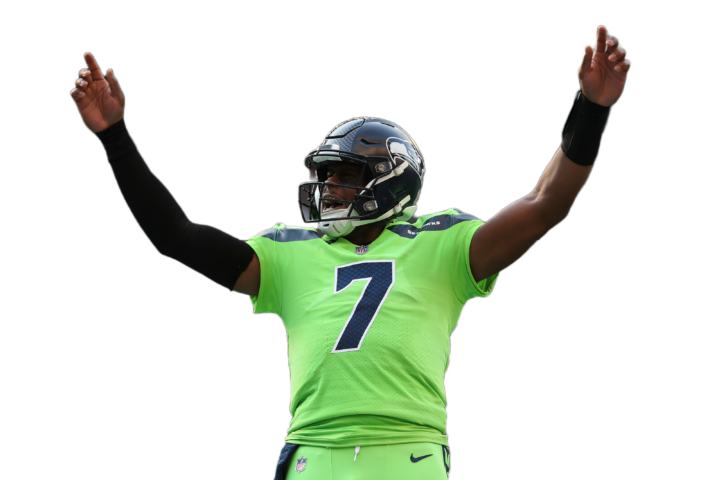 Happy Friday and welcome back to my weekly Start/Sit HUB! Mike Hubbard Jr here, providing you with information that can help you win your fantasy league week in and week out. For all things fantasy football, follow me on Twitter (@FantasyHubbard). You can tweet me or message me with any questions you might have regarding the fantasy football season.
Week 12 has arrived and hopefully there is a warm seat for you in a playoff bracket. Keep grinding and play smart. Always keep fighting. Stay informed and be strategic.
I hope you had a fantastic Thanksgiving with friends and family and of course food and football. We had Bills/Lions as an appetizer, Giants/Cowboys for dinner, and Patriots/Vikings for dessert. Bills handed the Lions their first loss since before Halloween. The Cowboys kept Barkley and the Giants contained in an 8-point win. And finally, a kickoff return TD and Justin Jefferson were too much for the Patriots to overcome.
The week 12 games I'm interested in the most this weekend are the Bengals/Titans, Chargers/Cardinals, and Eagles/Packers. Who scores more points, Chase or Henry? Can Murray and DHop outlast Herbert and Allen? and will the Eagles finally shut down the run?
I'm here every week during the fantasy football season with start and sit suggestions that can impact your team each week. My decisions as always include obvious and not so obvious picks. I would also like to clarify that my sit suggestions are based on the assumption you have or can add a player that has a better chance at success. Good luck this week and continue to check out my weekly articles.
START OF THE WEEK
Start – Geno Smith – Oh baby the Seahawks are playing the Raiders. That means start your Seahawks this week. Almost every offensive position is a good matchup against Vegas. I picked Geno Smith because he has been fantastic. Geno has multiple TD passes in 8 of his 10 games this season. He has set a career high with 17 TD passes and has only thrown 4 INTs. He has played great and has weapons to compliment his comeback player of the year performances. Raiders have allowed opposing QBs 4 rushing TDs and 17 passing TDs. Every QB to face the Raiders this season has 222+ passing yards. Russell Wilson is the only QB not to throw or run for a TD (2nd time they played in week 11).
Want to see more?
Sign up below to continue reading this and much more!
When you sign up for our truly unique (it's patented, after all) matrix cheat sheet, we're going to give you a TON of free bonuses - you won't believe bonus 7 and 8!
Already a member? Log in below.