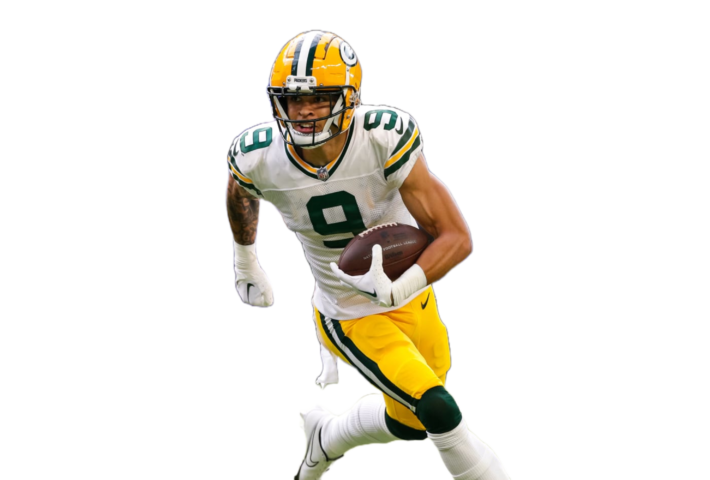 Happy Tuesday and welcome back to my weekly Waiver HUB! It's time to hit the waiver wire and do what you can to improve your team moving forward. Mike Hubbard here, you can follow me on Twitter (@FantasyHubbard) for all things fantasy football throughout the season. Feel free to tweet me or message me with any comments or questions you might have regarding fantasy football.
Week 10 is in the books following a shocking MNF win for the Commanders over the no longer undefeated Philadelphia Eagles. Eagles were heavy favorites but couldn't get things going. The Commanders exposed the Eagles run defense and took control of the game by pounding the pigskin and managing the clock. Eagles had uncharacteristic turnovers that were too much to overcome. The notable fantasy performances included 3 total TDs for Jalen Hurts, 86 rushing yards and a score for Brian Robinson, and scary Terry had his way with the great Darius Slay catching 8 of 11 targets for 128 yards. The Commanders have now won 4 of their last 5 games and will take on Houston in week 11 which should to be a winnable game. The Eagles will look to bounce back and get back on track travelling to Indianapolis for a game against the Colts who just upset the Raiders in Vegas under new head coach Jeff Saturday. Next week's MNF game is a battle between the Arizona Cardinals and the 49ers.
Week 11 kicks off on Thursday when the 6-3 Tennessee Titans travel to the 4-6 Green Bay Packers. Both teams are coming off wins and will want to build on that. The line favors Green Bay by 3 points with an over/under of 42. Will we see a lame TNF game, or will there be fireworks? Packers did just upset the Cowboys, but can they keep it going? I think this game is going to have a lot of rushing with Aaron Jones and Derrick Henry. My prediction is an upset win for the Titans by a score of 24-20.
Regardless of your fantasy record you should always be ready to add and drop and be aware of waiver opportunities. Another week gone, another opportunity to make your team stronger and inch your way to that league trophy and an offseason of bragging rights.
Below are my top waiver wire priorities this week. Go get those hopefully available players to help your chances at a championship run. Good luck this week and remember to check back every week to stay informed on who you could target off waivers.
TOP PRIORITY OF THE WEEK
Christian Watson – Green Bay Packers
Christian Watson is a rookie out of North Dakota State that was drafted in the 2nd round of the 2022 NFL draft by the Packers. He had a season high 34 receiving yards in week 1 and a season high 3 receptions in week 2. Fast forward to this past weekend where Watson caught 4 of his team high 8 targets for a solid 107 receiving yards. 3 of his 4 receptions ended with a TD. This could be the coming out party for the rookie as he hopes to build on that performance and become more reliable for Aaron Rodgers moving forward. He could be a spark that ignites Rodgers and the Pack after their terrible first half of the season. Watson got the WR2 spot on Sunday behind Allen Lazard only, and due to injuries by Romeo Doubs and Randall Cobb. Watson was significantly more involved compared to Sammy Watkins. He has a great matchup with the Titans next week who have given up 11 WR TDs.
Want to see more?
Sign up below to continue reading this and much more!
When you sign up for our truly unique (it's patented, after all) matrix cheat sheet, we're going to give you a TON of free bonuses - you won't believe bonus 7 and 8!
Already a member? Log in below.