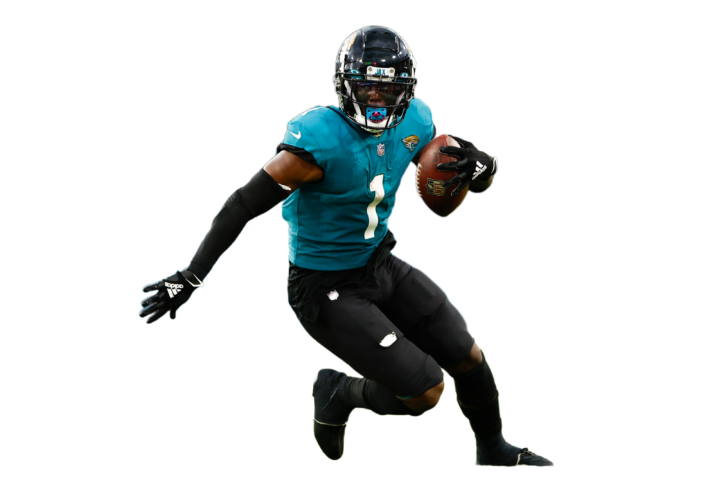 Welcome back to my weekly trade HUB article. I hope you enjoyed your weekend and had a solid fantasy outing. Mike Hubbard Jr here, ready as always to help you with trade suggestions that can help your chances of winning your fantasy league. Follow me on Twitter (@FantasyHubbard) for all things fantasy football. Feel free to tweet me or message me with any comments or questions you might have regarding fantasy football.
Week 10 is ending tonight with a MNF matchup between the undefeated 8-0 Philadelphia Eagles and the 4-5 Washington Commanders. The game is in Philly, the Eagles are favored by 11 points, and the over/under is set at 43.5 currently. I think the Eagles escape with a win tonight, but I wouldn't take Washington lightly. The Commanders had won 3 games in a row before they lost to the Vikings by a field goal. I like Dallas Goedert to show out, and it will be interesting to see Dotson back on the field for Washington after his explosive start to his rookie season prior to injury. My prediction is Eagles win by a score of 26-13, but I think it will be closer than the score reflects. No Carson Wentz to boo and heckle this time for Eagles fans.
Make sure you're aware if or when your league has a trade deadline. Try to sell and/or buy players with strategy and the use of your persuasion and negotiation skills. Here are some players to buy and sell before week 10 begins. Like I always say, one trade could be the difference in winning or losing your fantasy football league.
PLAYERS TO BUY
Travis Etienne – Jacksonville Jaguars
Etienne came back down to earth this past weekend after racking up 100+ rushing yards in 3 consecutive games with 4 combined TDs. He managed 45 rushing yards on 11 carries and caught all 3 of his targets for 28 receiving yards. Tough for Etienne to produce in a game flow where you're down double-digit points early. The Jags have a BYE next week so go find Travis's owner and see if you can buy low after an off game going into a BYE week. That owner could be desperate to win immediately and with the BYE its more tempting. Etienne is RB1 and will get plenty of touches each game as long as he stays healthy. Go get em.
Want to see more?
Sign up below to continue reading this and much more!
When you sign up for our truly unique (it's patented, after all) matrix cheat sheet, we're going to give you a TON of free bonuses - you won't believe bonus 7 and 8!
Already a member? Log in below.