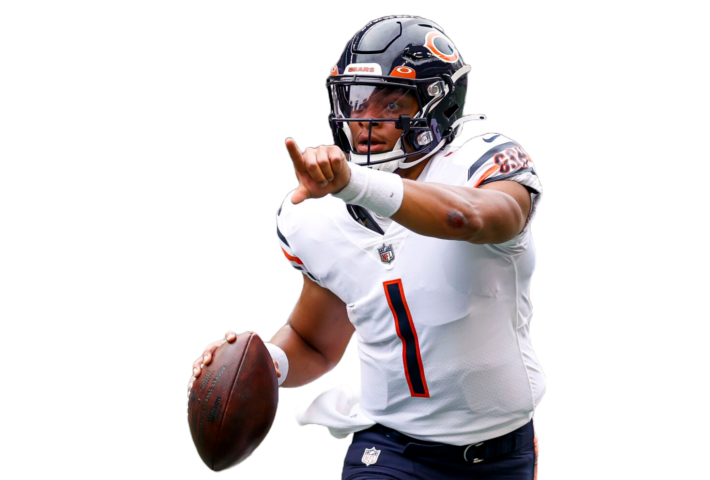 Happy November and welcome back to my weekly Waiver HUB! It's Tuesday which means it is time to hit the waiver wire and do what you can to improve your team moving forward.
Mike Hubbard here, you can follow me on Twitter (@FantasyHubbard) for all things fantasy football throughout the season. Feel free to tweet me or message me with any comments or questions you might have regarding fantasy football.
Week 8 is in the books following the MNF game last night where the Browns took care of the Bengals handily by a score of 32-13. Bengals were favored but didn't play like it. Chubb ran for 100+ yards with 2 TDs and Cooper had 131 receiving yards and a TD. The Browns played well against the Bengals which isn't too shocking given the Browns have beat the Bengals 8 out of their last 9 matchups dating back to 2018. Prior to 2018 the Bengals had won 7 straight over the Browns so tides have clearly turned. The 4-4 Bengals take on the Panthers this Sunday looking to bounce back while the 3-5 Browns will travel to Miami in a game they are sure to be underdogs yet again. Week 9 kicks off Thursday with a lopsided matchup between the undefeated 7-0 Philadelphia Eagles and the 1-5-1 Houston Texans. This game has Miles Sanders written all over it. The Eagles have been lethal on offense so expect them to dominate up front and try to run all over Houston. That should open plenty of shots for Hurts who might run wild as well. Eagles have the largest spread of week 9 being a 13-point favorite. The over/under is set at 44. I like the Eagles to win 27-16.
Fantasy football is approaching the halfway point for many leagues. Regardless of your record you should always be ready to add and drop and be aware of waiver opportunities. Another week gone, another opportunity to make your team stronger and inch your way to that league trophy and an offseason of bragging rights.
Below are my top waiver wire priorities this week. Go get those hopefully available players to help your chances at a championship run. Good luck this week and remember to check back every week to stay informed on who you could target off waivers.
TOP PRIORITY OF THE WEEK
Justin Fields – Chicago Bears
Justin Fields is just outside of the top 10 fantasy QB points through week 8. Fields has 424 rushing yards which averages to over 50 rushing yards each game. Fields is also tied for 3rd in the NFL with 3 QB rushing TDs behind only Jalen Hurts and Taysom Hill. Justin has continuously increased his fantasy points each week since week 5 which speaks volumes given in those 4 games, he never attempted over 27 passes, and the Bears only won 1 of those games. He has a TD pass in each of his last 4 and that's while maintaining his rushing stats. Chicago gets to take on the Dolphins, Lions, and Falcons the next 3 weeks giving Fields a great chance to continue his streak of great fantasy play.
Want to see more?
Sign up below to continue reading this and much more!
When you sign up for our truly unique (it's patented, after all) matrix cheat sheet, we're going to give you a TON of free bonuses - you won't believe bonus 7 and 8!
Already a member? Log in below.