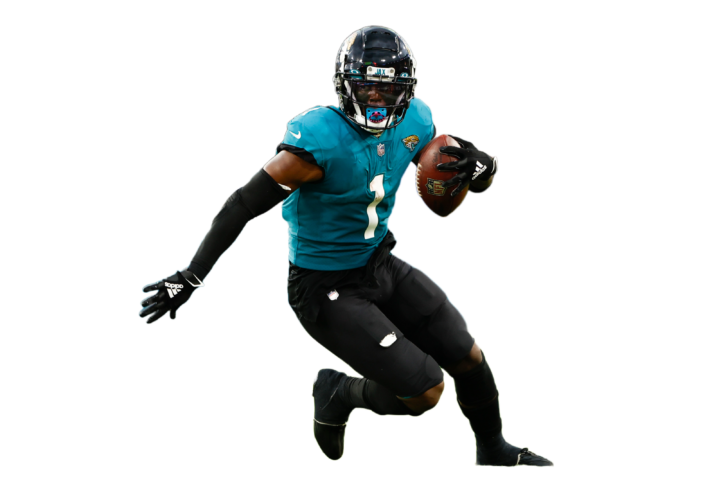 Happy Friday! Welcome back to my weekly Start/Sit HUB! Mike Hubbard Jr here, providing you with information that can help you win your fantasy league week in and week out. For all things fantasy football, follow me on Twitter (@FantasyHubbard). You can tweet me or message me with any questions you might have regarding the fantasy football season.
Week 8 has begun which means 7 weeks of fantasy are in the books. Whether you are top of your league or alone at the bottom always keep fighting. Stay informed and be strategic. Right now, all you should be focused on is week 8 and in the back of your head plan for BYEs so you can progress without conflict.
Last night was the TNF matchup between the Tampa Bay Buccaneers and the Baltimore Ravens. After being down 10-3 at the half, Ravens rallied and beat the favorite Bucs by a score of 27-22. Brady lost his 3rd consecutive game for the first time in decades and has the worst record he has ever had at this point in a season. The golden GOAT might have too many off the field distractions and is lacking the team chemistry he is used to having. The Ravens improve to 5-3 while Tampa falls to 3-5. Both teams seem to be going in opposite directions. Bucs take on the Rams next week in a battle for who can get closer to being back on track while the Ravens go to New Orleans where I'm sure Lamar and Baltimore will be favored. Next week's TNF game take us to Houston for a game between the currently undefeated Eagles and the 1-win Texans.
Week 8 has some interesting matchups to keep your eye on. The games I'm intrigued by the most are the Cardinals/Vikings, 49ers/Rams, and Giants/Seahawks. I like the Vikings, 49ers, and Giants in those 3.
PAY ATTENTION TO BYE WEEKS. THIS WEEKS BYES ARE KANSAS CITY CHIEFS AND LOS ANGELES RAMS. PLAN YOUR LINE UPS ACCORDINGLY. ALSO BE AWARE THE BRONCO'S VS JAGUARS IS IN LONDON SUNDAY MORNING.
I'm here every week during the fantasy football season with start and sit suggestions that can impact your team each week. My decisions as always include obvious and not so obvious picks. I would also like to clarify that my sit suggestions are based on the assumption you have or can add a player that has a better chance at success. Good luck this week and continue to check out my weekly articles.
START OF THE WEEK
Start – Travis Etienne – Etienne had a great week 7 in a losing effort against the Giants. He set career highs in rushing attempts and rushing yards. Travis rushed 14 times for 114 yards and found the end zone for the first TD in his young and promising career. James Robinson has been traded to the Jets since Breece Halls season ended abruptly. That means Etienne won't have to split as much time with any RBs giving him more volume than ever before. Etienne can hurt you on the ground and he's also a catch and run threat. Etienne has at least 1 reception in all games except for week 4 when he took on Philly. Travis is a must start, let's see if he can bring his burst of talent into London.
Want to see more?
Sign up below to continue reading this and much more!
When you sign up for our truly unique (it's patented, after all) matrix cheat sheet, we're going to give you a TON of free bonuses - you won't believe bonus 7 and 8!
Already a member? Log in below.