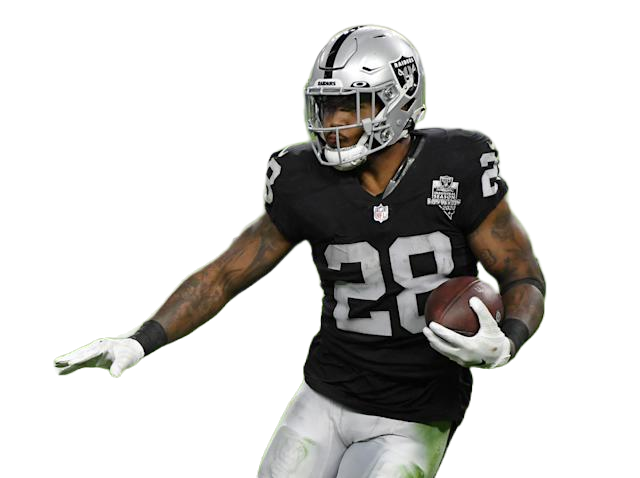 TGIF! Welcome back to my weekly Start/Sit HUB! Mike Hubbard Jr here, providing you with information that can help you win your fantasy league week in and week out. For all things fantasy football, follow me on Twitter (@FantasyHubbard). You can tweet me or message me with any questions you might have regarding the fantasy football season.
Week 7 is here which means 6 weeks down and plenty more to go. I hope you are in a good position in your fantasy league but even if you're not, crazier things have happened. If you have a losing record, you will have to play smart and use the tools you have to give yourself the best shot at victory. Right now all you should be focused on is making the playoffs. Once you are in, there is always a chance at a championship run. Stay focused and play informed.
MAJOR TRADE ALERT!! CMC has been traded to the 49ers. You can scramble to pick up Foreman or Hubbard from Carolina if you are desperate for a RB with upside. I believe Foreman will get more playing time/chances. 49ers add a crucial piece to their offense which is a total season changer. Great defense already and now an offense that just got better. Definitely hurts Jeff Wilsons fantasy appeal.
Last night was the TNF matchup between the New Orleans Saints and the Arizona Cardinals. Finally, a high scoring TNF game! Arizona snuck away with a win with a lot of help from Andy Dalton. Dalton threw interceptions on back-to-back drives which were both returned for TDs. Kamara and Hopkins got plenty of work and yards, but neither was able to find the endzone even with the high scoring. The Saints fall to 2-5 and have the Raiders next while the Cardinals improve to 3-4 and have the Vikings next. Next week for TNF we get Lamar vs Brady in a fun matchup between the Bucs and Ravens in Tampa Bay.
Week 7 has some great games to pay attention to. The game that stands out to me that I look forward to the most is the Chiefs @ 49ers on Sunday. A high-powered offense vs a high-powered defense. Defense wins championships, right? We will have to check with Mahomes on that following the game. KC is favored in San Francisco by 2.5 points with an over/under of 48.5. Will we get a high scoring shootout or a low scoring duel?
PAY ATTENTION TO BYE WEEKS. THIS WEEKS BYES ARE BUFFALO BILLS, LOS ANGELES RAMS, MINNESOTA VIKINGS, AND PHILADELPHIA EAGLES. PLAN YOUR LINE UPS ACCORDINGLY.
I'm here every week during the fantasy football season with start and sit suggestions for Sunday games that can impact your team each week. My decisions as always include obvious and not so obvious picks. I would also like to clarify that my sit suggestions are based on the assumption you have or can add a player that has a better chance at success. Good luck this week and continue to check out my weekly articles.
START OF THE WEEK
Start – Josh Jacobs – Oh baby what a spot and opportunity for Jacobs to continue his surge early in the season. Not only has Jacobs caught a pass in every game, he has 30+ receiving yards in each of his last 3. After averaging 64 rushing yards per game through week 3, he put up 144 rushing yards in week 4 and then 154 rushing yards in week 5. He should be fully rested after the Raiders BYE week so there isn't much in his way of production. Houston is terrible defending the run and has let RBs hit the 150-rushing yard mark twice along with a total of 6 RB TDs. Jacobs is a great play this week. Borderline top 5 play.
Want to see more?
Sign up below to continue reading this and much more!
When you sign up for our truly unique (it's patented, after all) matrix cheat sheet, we're going to give you a TON of free bonuses - you won't believe bonus 7 and 8!
Already a member? Log in below.