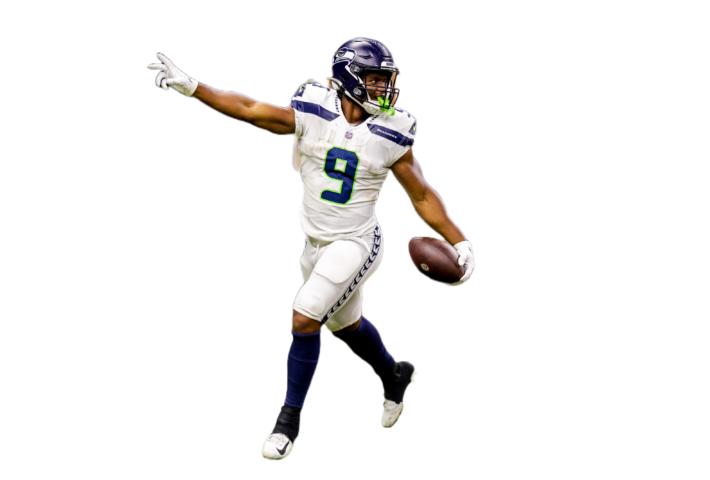 It's Tuesday which means it's time to hit the waiver wire. Mike Hubbard Jr here, welcome back to my weekly Waiver HUB. Follow me on Twitter (@FantasyHubbard) for all things fantasy football throughout the season. Feel free to tweet me or message me with any comments or questions you might have regarding fantasy football.
Week 5 has concluded and week 6 starts on Thursday with a matchup between 2 teams under .500 trying desperately to get a win. The Washington Commanders are 1-4 and the Chicago Bears are 2-3. The game is in Chicago with an even line and over/under set at 38 currently. A majority of primetime games this season have been borderline boring and low scoring, and this is set up to continue that. The Bears will likely try to run wild, and the Commanders are just going to try to hold a lead. I like Brian Robinson to have a possible breakout and Justin Fields to be running all night. I am going to pick the Commanders in this game by a score of 24-16.
Fantasy football is well underway now so it's time to make some moves and prepare for fantasy post season greatness. Injuries are inevitable so here's another chance to hit the waiver wire and get impactful players. Another week gone, another opportunity to make your team stronger and inch your way to that league trophy and an offseason of bragging rights.
Below are my top waiver wire priorities this week. Go get those available players to help your chances at a championship. Good luck this week and remember to check back every week to stay informed on who you could target off of waivers.
TOP PRIORITY OF THE WEEK
Kenneth Walker III – Seattle Seahawks
Walker is set to start as RB1 for Seattle when they take on Arizona. Rashaad Penny had an explosive 151 rushing yards and 2 TDs in week 4 and unfortunately broke his fibula in week 5. With Penny not playing it opens the door for Walker. He was drafted in the 2nd round of this year's NFL draft out of Michigan State. Seattle is very high on him and for good reason. Walker finished week 5 with 88 rushing yards and a TD on just 8 carries. Walker has potential especially the way Geno Smith has been playing. Seattle has been putting up points and Walker should contribute to that. We all know the Seahawks love to run the ball so I'm expecting 15-20 carries for him moving forward. League winner upside.
Want to see more?
Sign up below to continue reading this and much more!
When you sign up for our truly unique (it's patented, after all) matrix cheat sheet, we're going to give you a TON of free bonuses - you won't believe bonus 7 and 8!
Already a member? Log in below.