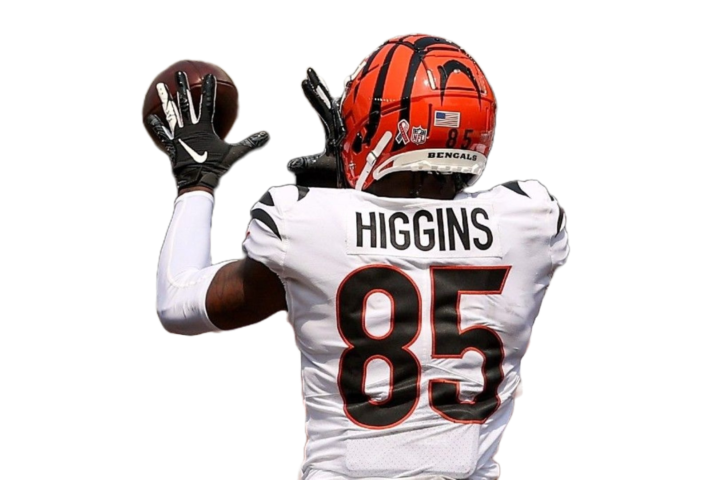 TGIF fantasy enthusiasts! Welcome back to my weekly Start/Sit HUB! Mike Hubbard Jr here, providing you with information that can help you win your fantasy league week in and week out. For all things fantasy football, follow me on Twitter (@FantasyHubbard) and Instagram (@fantasyhubbard). You can tweet me or message me on either social media with any questions you might have regarding the fantasy football season.
We have made it to week 5 fantasy followers! 4 weeks complete and a bunch more to go. REMINDER THAT THE GIANTS AND PACKERS PLAY IN LONDON SUNDAY AT 9:30AM EST SO PREPARE AHEAD OF TIME. If you are struggling this season to get wins like many are due to injuries and poor performances luckily its only week 5. There is time to turn it around and put your best foot forward and play smart. Who says you can't go undefeated from here on out? Fantasy can be very unpredictable and that can be a blessing or a curse.
Last night was the TNF matchup between the Colts and Broncos. I think watching paint dry would have been more exciting. 2 teams that can't score showed exactly that. 6 field goals and no TDs. Not to mention they made us watch OT to rub in the fact that Russel Wilson isn't that guy anymore. Matt Ryan is in the same boat. Both teams seem to be going nowhere fast unless something dramatically changes. The Colts face the Jags next Sunday in a game I like Jacksonville to win, and the Broncos will face the Chargers on MNF in a game that I'm sure the Chargers will be favored in. I think whoever scheduled the primetime games this season assumed the Broncos would be good TV and boy were they wrong.
Week 5 has some great games to look forward to. We get Zach Ertz first game against his longtime former team the Eagles, unexperienced Cooper Rush who just keeps winning going into LA to face the turnover prone veteran Matt Stafford, and my favorite matchup this Sunday is the SNF rivalry game between the Bengals and Ravens. Get your popcorn ready.
I'm here every week during the fantasy football season with start and sit suggestions that can impact your team each week. My decisions as always include obvious and not so obvious picks. I would also like to clarify that my sit suggestions are based on the assumption you have or can add a player that has a better chance at success. Good luck this week and continue to check out my weekly articles.
START OF THE WEEK
Start – Tee Higgins – Higgins is in a great spot for fantasy success this weekend when he faces the Baltimore defense on SNF. The Ravens have the worst defense against opposing WRs this season. Baltimore has allowed 968 receiving yards to WRs which is 121 more than the next highest team (Rams). Ravens also have given up 6 TDs to WRs and have allowed 3 100+ receiving yard performances to WRs. Higgins is holding his own and putting up profitable stats. Following a quiet week 1, Higgins has accounted for a total of 288 receiving yards which averages out to 96 yards each game. He leads the team in receiving yards (yes even more than Chase) despite being 2nd in targets and receptions and has scored 2 receiving TDs in the past 3 games.  Higgins could be in line for a monster game as long as Burrow can stay upright and air it out.
Want to see more?
Sign up below to continue reading this and much more!
When you sign up for our truly unique (it's patented, after all) matrix cheat sheet, we're going to give you a TON of free bonuses - you won't believe bonus 7 and 8!
Already a member? Log in below.