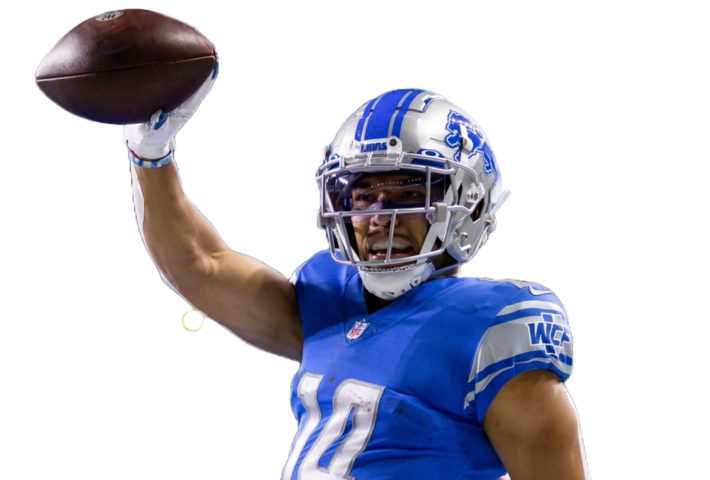 Welcome back to my weekly Start/Sit HUB! Mike Hubbard Jr here, providing you with information that can help you win your fantasy league week in and week out. For all things fantasy football, follow me on Twitter (@FantasyHubbard) and Instagram (@fantasyhubbard). You can tweet me or message me on either social media with any questions you might have regarding the fantasy football season.
Happy week 3 fantasy followers! 2 weeks down and a bunch more to go. Hopefully you are sitting pretty at 2-0, fairly confident at 1-1, or looking to improve after an 0-2 start. Sample sizes will start to grow and that usually makes expectations easier to predict and puts a little more control in your game. Obviously not much is in your control in fantasy due to injuries, covid, and other real-life situations. The season is a long one and you shouldn't be overconfident or feeling defeated just yet. Hold tough and keep putting your team in the best position to win each week on your road to fantasy glory.
Last night was the TNF matchup between the Pittsburgh Steelers and the Cleveland Browns. The Browns ended up winning 29-17 after an insane last second defensive TD for Cleveland that sports betters felt worldwide. Steelers were covering their +7.5 spread until they tried lateraling a few times on the final play, only to fumble the ball and allow the Browns to jump on it in the end zone therefore making the final score a 12-point win. The highlights of this game were Nick Chubbs rushing dominance and George Pickens stellar onehanded grab in the first half. Could also say Brissett handled himself nicely and Njoku and Cooper benefited quite nicely. The Browns will look to build on this win when they face the Falcons in week 4 while the Steelers look to end a 2-game skid against the Jets.
Week 3 has some interesting matchups to look forward to. Unlike week 2, only 1 game has a spread of 7 or higher and that goes to the Chargers favorited over the Jags. There are 5 games in week 3 that have a line between 5.5 and 6.5. All other games have lower spreads. My favorite Sunday matchup has to be the Bills/Dolphins game. Both teams look great offensively and are building momentum toward playoff runs. This is the only game between undefeated teams this week. The line is 5.5 in favor of Buffalo. The Bills are very hard to beat, but they are playing in Miami and their offense looks like they can keep up with anyone and quickly at that. I like the Bills to win this game and make yet another statement. Its Superbowl or bust in Buffalo and if they want to stay sharp this will be a great test moving forward. Buffalo absolutely crushed Miami 35-0 last season but that was without Tua. Get your popcorn ready for a possible playoff preview. My prediction is a Buffalo win by the score of 34-20.
I'm here every week during the fantasy football season with start and sit suggestions that can impact your team each week. My decisions as always include obvious and not so obvious picks. I would also like to clarify that my sit suggestions are based on the assumption you have or can add a player that has a better chance at success. Good luck this week and continue to check out my weekly articles. Lets dive into my start of the week and all of Sundays full slate.
START OF THE WEEK
Start – Amon-Ra St. Brown – St. Brown has just continued to produce week after week since the last couple months of last season. He has 10 more targets and 10 more receptions than any other Lions player. St. Brown casually caught 8 of his 12 targets in week 1 for 64 yards and a TD. Then he comes out against Washington and goes off for 9 receptions for 116 yards and 2 TDs. At this rate the limit does not exist. Lions get the Vikings who are coming off a bad loss in Philly. I like the Lions to keep on scoring and the chemistry between Goff and St. Brown is sure to help with that. Don't look now but Amon-Ra is tied with Waddle and behind only Stefon Diggs in WR fantasy points this season. Amon-Ra is playing like a league winner.
Want to see more?
Sign up below to continue reading this and much more!
When you sign up for our truly unique (it's patented, after all) matrix cheat sheet, we're going to give you a TON of free bonuses - you won't believe bonus 7 and 8!
Already a member? Log in below.