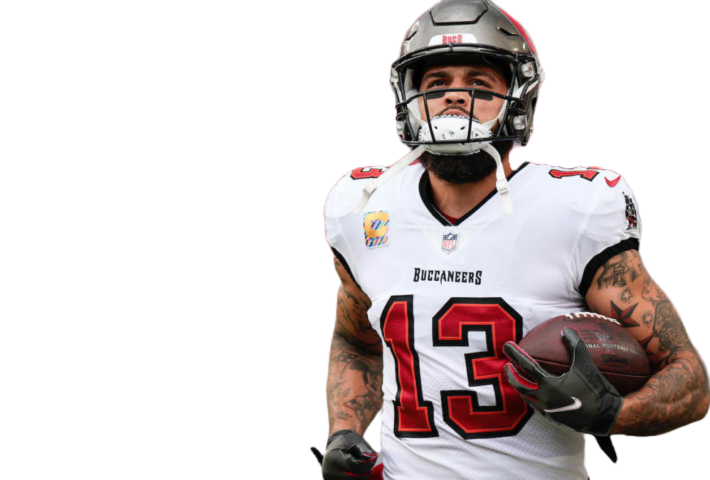 Welcome back to my weekly trade HUB article! I hope you had a great weekend and are close to securing a week 2 fantasy win. Mike Hubbard Jr here, ready as always to help you with trade suggestions that can help your chances of winning your fantasy league. Follow me on Twitter (@FantasyHubbard) and Instagram (@fantasyhubbard) for all things fantasy football. Feel free to tweet me or message me on either social media with any comments or questions you might have regarding fantasy football.
Week 2 is coming to a close tonight following 2 MNF games. First is the Titans and the Bills and soon after is the Vikings and Eagles. The Titans game has a double digit spread in favor of Buffalo which can't be a shock to many after easily handling the defending champs in their home stadium last week. Bills should roll in this one, just be weary of Gabe Davis's status up until game time. The 1-0 Eagles take on the 1-0 Vikings in Philly which is sure to be a great game. 2 offenses that can put up offensive points. The Eagles will have their hands full with Justin Jefferson while the Vikings will try to shut down AJ Brown. The ground game might be the difference in this one. Can Dalvin Cook take over or will the many headed rushing attack from Philly swoop up the win. I like the Bills to win handily unless King Henry has the game of his life, and I believe the Vikings have a great shot to cover the spread of +2.5 and potentially come out of Philly 2-0.
Go get strategic and use your persuasion and negotiation skills out in the fantasy football trade market. Here are some players to buy and sell before week 3 begins. Like I always say, one trade could be the difference in winning or losing your fantasy football league.
PLAYERS TO BUY
Mike Evans – Tampa Bay Buccaneers
Mike Evans finished week 2 with 3 receptions for 61 yards on 4 targets. That was expected given he had Lattimore draped all over him. Brady targeted 3 other players more than Evans this week. Evans was thrown out of the game along with Lattimore in a heated altercation. Evans could potentially be suspended which might make him a little cheaper on the trade market. With Chris Godwin and Julio Jones constantly having their status up in the air it would be great to have Evans as a consistent WR threat on your team. Throw out some trade offers for Evans and make sure you comment his possible suspension. Evans is a threat to score anytime he is on the field and you might not get any more opportunities like this. Buy low if you can but don't expect it to be easy.
Want to see more?
Sign up below to continue reading this and much more!
When you sign up for our truly unique (it's patented, after all) matrix cheat sheet, we're going to give you a TON of free bonuses - you won't believe bonus 7 and 8!
Already a member? Log in below.