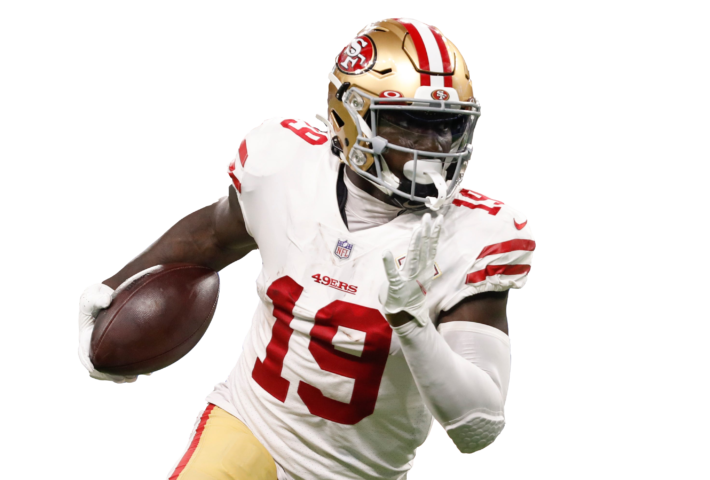 Happy Monday!! Welcome back to my weekly trade HUB article! Mike Hubbard Jr here, ready to help you with trade suggestions that can help your chances of winning your fantasy league. Follow me on Twitter (@FantasyHubbard) and Instagram (@fantasyhubbard) for all things fantasy football. Feel free to tweet me or message me on either social media with any comments or questions you might have regarding fantasy football.
Week 16 is ending tonight following the MNF game between the 7-7 Miami Dolphins and the 7-7 New Orleans Saints. Dolphins are favored by 3 with an over/under of 37. Ian Book (who?) is scheduled to start for the Saints at QB. Book is a former Notre Dame QB that was drafted by the Saints in the 4th round of the NFL Draft this year. The rookie does have Blake Bortles behind him if things go bad. Alvin Kamara will need to have a great game in order to be competitive. The Dolphins are looking to win their 7th consecutive game and earn a possible playoff berth. My bold prediction is a 20-16 win for Miami including a TD going to Waddle and a TD going to Parker.
Most fantasy football leagues trade deadlines have passed, but I know some leagues don't use a deadline at all so this article is for those who are still able to trade. It's the last time to get strategic and use your persuasion and negotiation skills out in the fantasy football trade market. Here are some players to buy and sell before week 17 begins. Like I always say, one trade could be the difference in winning or losing your fantasy football league.
Want to see more?
Sign up below to continue reading this and much more!
When you sign up for our truly unique (it's patented, after all) matrix cheat sheet, we're going to give you a TON of free bonuses - you won't believe bonus 7 and 8!
Already a member? Log in below.