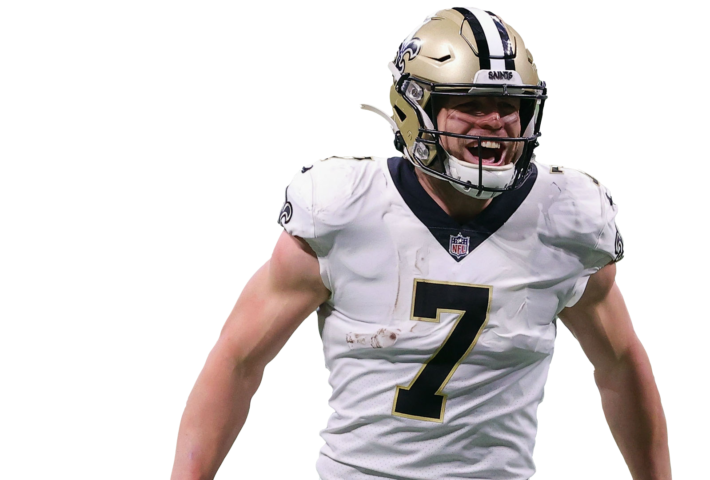 Mike Hubbard Jr here, welcome back to my weekly Waiver HUB. Follow me on Twitter (@FantasyHubbard) and Instagram (@fantasyhubbard) for all things fantasy football throughout the season. Feel free to tweet me or message me on either social media with any comments or questions you might have regarding fantasy football.
Week 13 has ended and week 14 starts on Thursday with a matchup between the 6-5 Pittsburgh Steelers and the 5-7 Minnesota Vikings. The Steelers are coming off a huge win over the Ravens, while the Vikings are coming off an upsetting last second loss to the then winless Lions after losing Dalvin Cook the week prior and now might be without Adam Thielen. The opening line favors the Vikings by 3 with an over/under of 44.5. The game will be in Minnesota and both teams need a win to stay alive in the hunt for NFL playoffs. Big Ben might not be what he used to be, but he has a beast rookie in Najee Harris and Diontae Johnson at WR who just produces every week. Kirk Cousins might have to lean heavily on Justin Jefferson if Thielen is unable to play, but they will have Mattison as RB1 who can produce against the Steelers defense that has let most teams run on them lately. My bold prediction is a 27-24 win for the Steelers. This game could be low scoring or high scoring by I like the over. Diontae Johnson and Justin Jefferson combine for 250+ receiving yards. Might come down to a last possession as it usually does for Minnesota.
Week 14 is here, and it is the last week of fantasy football regular season, so now is the time to make your moves and prepare for your playoff push. Injuries are inevitable so here's another chance to hit the waiver wire and get impactful players. Another week gone, another opportunity to make your team stronger. Below are my top waiver wire priorities this week. Go get those available players to help your chances moving forward. Good luck this week and remember to check back every week to stay informed on who you could target off of waivers.
Want to see more?
Sign up below to continue reading this and much more!
When you sign up for our truly unique (it's patented, after all) matrix cheat sheet, we're going to give you a TON of free bonuses - you won't believe bonus 7 and 8!
Already a member? Log in below.