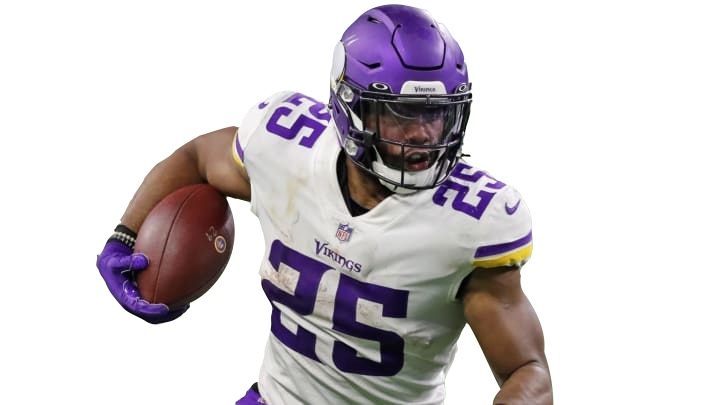 Mike Hubbard Jr here, welcome back to my weekly Waiver HUB. Follow me on Twitter (@FantasyHubbard) and Instagram (@fantasyhubbard) for all things fantasy football throughout the season. Feel free to tweet me or message me on either social media with any comments or questions you might have regarding fantasy football.
Week 12 has ended and week 13 starts on Thursday with a matchup between the 7-4 Dallas Cowboys and the 5-6 New Orleans Saints. The Cowboys have 3 of their last 4 but are still sitting pretty atop the NFC East. The New Orleans Saints have dropped 4 consecutive games and are quickly sinking to the bottom of the NFC South. Dallas is favored by 6 points with an over/under of 47.5. Both teams are struggling but someone should win right? The Saints are at home which should be taken into consideration. It is easy to say the Cowboys have the better roster and talent, but that doesn't always win you football games. Alvin Kamara needs to play and play well in order for the Saints to pull off the upset. It would also be nice to see Taysom Hill get the start and run wild. The Cowboys get Amari Cooper and CeeDee Lamb back helping the Cowboys chances. My bold prediction is a 31-17 win for the Cowboys. Tony Pollard has a great day with 100+ total yards and Dak throws for 3 passing TDs.
Week 13 is here, and the fantasy regular season is wrapping up soon so now is the time to make your moves and prepare for the playoffs. Injuries are continuous so here's another chance to hit the waiver wire and get impactful players. Another week gone, another opportunity to make your team stronger. Below are my top waiver wire priorities this week. Go get those available players to help your chances moving forward. Good luck this week and remember to check back every week to stay informed on who you could target off of waivers.
TOP PRIORITY OF THE WEEK
Alexander Mattison – Minnesota Vikings
Mattison is my top waiver priority this week. Dalvin Cook left his game early on a cart in week 12 after an apparent injury. Still waiting to hear how severe Cooks injury is and if he will need to miss any time, but Mattison is his handcuff and has shown how he can excel when given RB1 responsibilities and workload. Mattison gets to face a winless Lions team in week 13. Get Mattison.
Want to see more?
Sign up below to continue reading this and much more!
When you sign up for our truly unique (it's patented, after all) matrix cheat sheet, we're going to give you a TON of free bonuses - you won't believe bonus 7 and 8!
Already a member? Log in below.