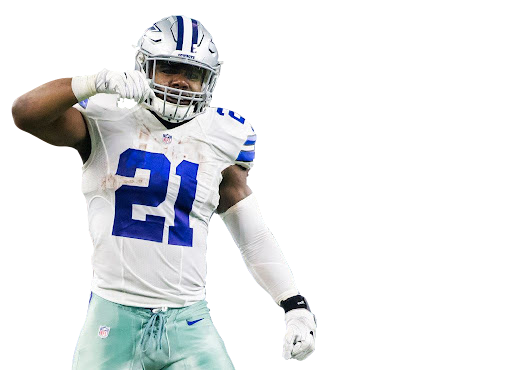 Happy Turkey Day and welcome to the Thanksgiving edition of my Start/Sit HUB! Mike Hubbard Jr here, ready to help you succeed in fantasy football. Since there are annual Thanksgiving NFL games, I thought I'd give my thoughts on each game, make a few bold predictions, and give you my usual Start/Sit suggestions.
When I think about Thanksgiving, the 3 things that come to mind are family, food, and football. But let's focus on why you're here which is to talk fantasy football. This year we get 3 NFL games to look forward to.
We start off with the Chicago Bears going to face the Detroit Lions. The Bears are starting Andy Dalton in this game who will try to keep Darnell Mooney and Marquise Goodwin moving in a good direction. David Montgomery is healthy, and the Bears should be in line for a win. The Lions may not have won this season but that doesn't mean they are an easy game to look past. We currently don't have a decision on who will suit up at QB for the Lions this week but they D'Andre Swift and TJ Hockenson who can keep them stay competitive. The Lions have remained winless and the Bears are a 3-win team that has lost their last 5 games. I expect a battle on both sides that should start in the trenches. 2 great RBs on display in a game neither team will want to lose. My bold prediction is a Bears win by a score of 23-20. David Montgomery and D'Andre Swift will need to play well to get their team in a position to win. I think the difference maker will be at the QB position.
Want to see more?
Sign up below to continue reading this and much more!
When you sign up for our truly unique (it's patented, after all) matrix cheat sheet, we're going to give you a TON of free bonuses - you won't believe bonus 7 and 8!
Already a member? Log in below.