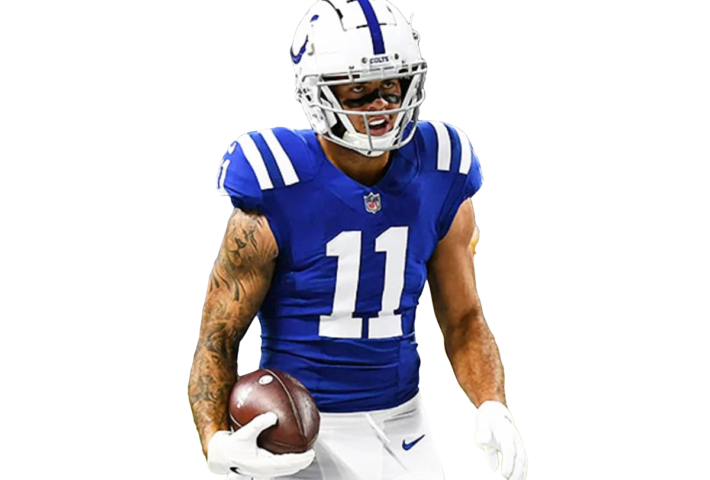 Happy Monday and welcome back to my weekly trade HUB article! Mike Hubbard Jr here, ready to help you with trade suggestions that can help your chances of winning short term and long term. Follow me on Twitter (@FantasyHubbard) and Instagram (@fantasyhubbard) for all things fantasy football. Feel free to tweet me or message me on either social media with any comments or questions you might have regarding fantasy football.
Week 11 is ending tonight after a MNF matchup between the New York Giants and the Tampa Bay Buccaneers. Tom Brady and the Bucs are heavy favorites in this one. The line is currently in favor of the Bucs by 11 points and the over/under is 50. This season has been hard to predict on a weekly basis but it's hard to go against Brady in primetime especially against a 3-6 Giants team that has plenty of injuries to go around. Brady will want to show out on MNF after consecutive losses to the Saints and the WFT. Saquon Barkley is looking to play, but can he make a positive impact against a stout Bucs rushing defense? My bold prediction in this game is a 38-21 win for the Bucs. Brady throws for 3 TDs and Leonard Fournette scores 2 total TDs.
Make sure you are aware of your leagues trade deadline and plan/act accordingly. Some leagues deadline has passed, some leagues are early December, and other leagues don't have a deadline. It's time to get strategic and use your persuasion and negotiation skills out in the fantasy football trade market. Here are some players to buy and sell before week 12 begins. Like I always say, one trade could be the difference in winning or losing your fantasy football league.
Dak Prescott – Dallas Cowboys
Dak and the Cowboys failed to score a TD on Sunday in KC when they had scored at least 2 in every game through the first 10 weeks. It's also the first time they didn't get double-digit points on the score board. Dak threw 2 INTs and was without Amari Cooper at WR. Lamb left the game early and the KC defense came to play. Dak should bounce back on Thanksgiving at home against a struggling Las Vegas team. Dak has weapons and performances like yesterdays are not going to become a trend. Prescott should be a top 10 fantasy QB for the remainder of the season so buy low.
Want to see more?
Sign up below to continue reading this and much more!
When you sign up for our truly unique (it's patented, after all) matrix cheat sheet, we're going to give you a TON of free bonuses - you won't believe bonus 7 and 8!
Already a member? Log in below.