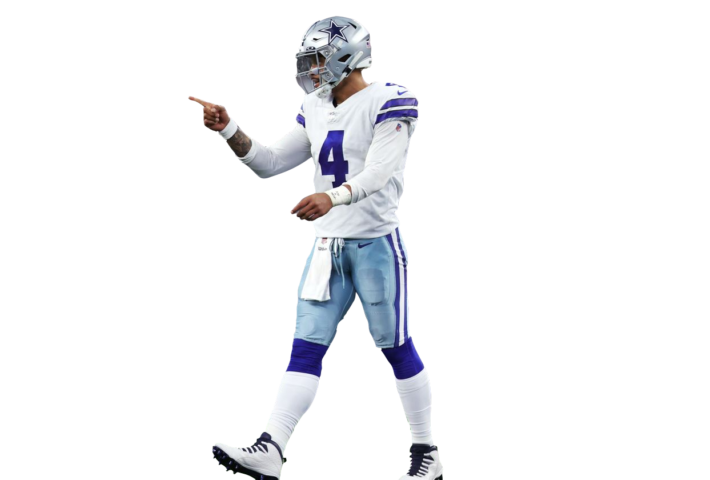 Happy Friday fantasy followers and welcome back to my weekly Start/Sit HUB! Mike Hubbard Jr here, providing you with information that can help you win your fantasy league week in and week out. For all things fantasy football, follow me on Twitter (@FantasyHubbard) and Instagram (@fantasyhubbard). You can tweet me or message me on either social media with any questions you might have regarding the fantasy football season.
Fantasy playoffs are around the corner and hopefully you're in a good position at this point in the season. No matter what your fantasy record is, I hope you're enjoying the experience and continue to fight for wins. Stay informed and play smart.
Week 11 is underway following the TNF game between the Patriots and the Falcons. The Patriots were favored in Atlanta and they showed us why. The New England defense made Matt Ryan's game a nightmare. 2 QBs replaced Ryan in the 4th quarter and both threw an INT. The Patriots had this game won since the get-go. They blanked the Falcons 25-0 to improve to 7-4. The Patriots offense looked okay but the story here was how good their defense played and how bad the Falcons offense played.
Week 11 BYEs go to the Denver Broncos and the LA Rams. The Rams need the week to digest losing 2 consecutive games by 12+ points while the Broncos get time to think about how they beat the Cowboys by 14 in Dallas and then Lose to the Eagles by 17 in Denver. Remember to check your lineups and manage accordingly. The matchups I look forward to watching the most this Sunday are the Colts/Bills game, the Packers/Vikings game, and the Cowboys/Chiefs game. Get your popcorn ready for the Prescott and Mahomes show.
I'm here every Friday with start and sit suggestions that can impact your team each week. My decisions as always include obvious and not so obvious picks. I would also like to clarify that my sit suggestions are based on the assumption you have or can add a player that has a better chance at success. Good luck this week and continue to check out my weekly articles.
Start – Elijah Moore – Elijah Moore has seen 6+ targets in his last 4 games and has scored in both of his last 2 games. This week the Jets are starting Joe Flacco at QB. This is Flacco's first start of the season. The matchup against the Dolphins is great for the Jets passing attack. Flacco has options to target, but hopefully he has seen how Moore has been progressing and will look to keep that progression going.  
Want to see more?
Sign up below to continue reading this and much more!
When you sign up for our truly unique (it's patented, after all) matrix cheat sheet, we're going to give you a TON of free bonuses - you won't believe bonus 7 and 8!
Already a member? Log in below.