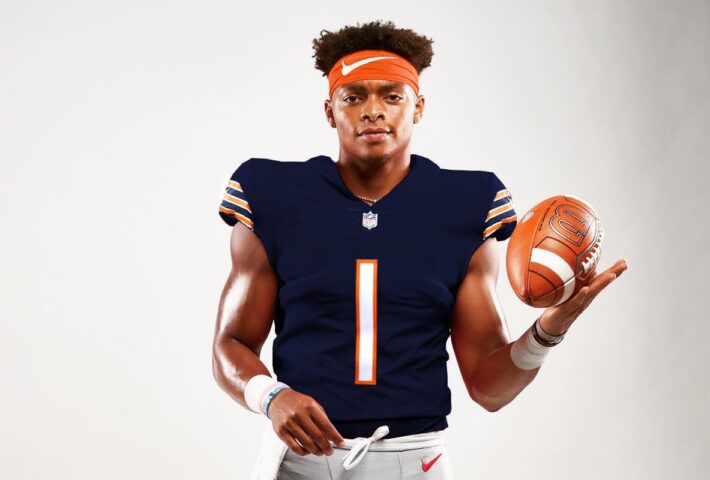 TGIF fantasy followers, and welcome back to my Start/Sit HUB! Mike Hubbard Jr here, continuing to give you information to help you win your fantasy league one week at a time. For all things fantasy football, follow me on Twitter (@FantasyHubbard) and Instagram (@fantasyhubbard).
Week 3 has arrived and is exciting as ever, so I'm back to give you more start and sit suggestions. There are many intriguing games on Sundays slate, from potentially high scoring shootouts to close low scoring defensive stalemates. Good luck this week and I hope you are on your way to a 3-0 record. If you are 1-1 or even 0-2, don't panic yet. The season is a long one and there has only been a sample size of a couple weeks. Keep up the good work and continue to check back weekly.
Washington @ Bills
Start – Josh Allen – Although Josh Allen hasn't had the hot start most fantasy owners have expected, he has shown promise and could be in for a great week 3 at home. NYG QB Daniel Jones had quite the performance against Washington last week, especially rushing, and Allen could be in for the same. Allen can hurt you with his arm and feet. WFT has been subpar on defense thus far, giving Allen a great opportunity to have his way with them.
Sit – Taylor Heinicke – Heinicke's matchup in Buffalo is anything but ideal. Even with Terry McLaurin and Logan Thomas to target, Buffalo has been shutting down QB's, specifically Ben Roethlisberger and Jacoby Brissett. Unless McLaurin goes off all game long, Heinicke is a big possibility to be a bust this week.
Bears @ Browns
Start – Justin Fields – This could be the "where were you when Justin Fields made his first start?" moment. It's his time to shine and prove his skeptics wrong. His floor is quite high with his rushing abilities, making him a potential top 15 fantasy QB when he starts. This also bumps up stock in Allen Robinson II and Darnell Mooney. For what it's worth, Fields played his college football games at Ohio State which isn't too far from Cleveland.
Sit – Baker Mayfield – Baker is going to be without WR Jarvis Landry this week, but it does look like WR Odell Beckham Jr will play. I don't expect a big game from OBJ in his first game back since his season ending injury last season. The Browns success running the ball also doesn't help Bakers fantasy projections. I would be very cautious starting him this week, as I don't consider him ranked inside the top 20 fantasy QB's for the week.
Ravens @ Lions
Start – Marquise Brown – Brown is playing against the Lions this week and is coming off a solid performance on Monday night where the Ravens upset the Chiefs. Not convinced? Brown has scored in 7 of his last 8 regular season games!! Marquise, Watkins, and Lamar should all be in for a successful fantasy outing against the Lions who have given up a total of 76 points in just 2 games.
Sit – Quintez Cephus – There aren't many obvious sits for this game other than the Detroit defense. That being said, Cephus is the only guy I would sit on either offense this Sunday. The Ravens are favored by 8.5 and if the Lions can't keep it close, Goff might have to throw more than he would like to. Even then, Hockenson is his clear favorite target, and both RB's Swift and Williams have a combined 28 targets so far. That's 3 people he has to compete with for targets. I just don't see Cephus continuing his TD streak. Proceed with caution.
Colts @ Titans
Start – AJ Brown – The Titans are starting to look like the offense from last season that scored a bunch of points. AJ however has yet to make that fantasy impact we have grown accustom to. Don't fret, that should change against the Colts. AJ leads the team in targets and the Colts love to give up deep passes. Expect Tannehill to take advantage of that and target AJ Brown often. Easy must start.
Sit – Parris Campbell – Campbell missed last week due to injury and even though the Titans pass defense favors him, he is nowhere near a safe play. Pittman Jr and Pascal are the only fantasy relevant WR's for the Colts, especially with the dual threats of Hines and Taylor getting targets. Did I mention Carson Wentz is hurt and is questionable to play?
Chargers @ Chiefs
Start – Austin Ekeler – This game should be a good one, with high points expected from these explosive offenses. Ekeler has gotten all the RB touches close to the goal line this season and the Chiefs are giving up massive rushing yards and scores to RB's after 2 games. Ekeler is another great example of a dual threat. A nice workload of 9 catches on 9 targets is what I expect week in and week out if the Chargers want to use him effectively.
Sit – Clyde Edwards-Helaire – We all knew the Chiefs would be throwing a lot, but what we didn't know was that would hardly include much of CEH. Not only does he only have 3 targets, he has yet to rush for 50 yards although averaging double digit rushing attempts each game. His late game fumble essentially cost the Chiefs any chance of beating the Ravens on MNF and is just salt in the wound that is his fantasy stats. Maybe he will actually gain confidence and turn it around at home against a Chargers defense that Dallas just ran all over. Until I see that, I would avoid him.
Saints @ Patriots
Start – Damien Harris – There isn't much offensive fantasy appeal to me in this matchup in New England. Damien Harris and Alvin Kamara are the only people I'm comfortable starting on my fantasy team. Harris has rushed 39 times this season averaging a little over 4 yards per carry. The volume is prevalent and makes him a safe RB2 option this week at home.
Sit – Jameis Winston – There was a night and day difference in Winston from week 1 to week 2. He started by destroying Green Bay with 5 TDs and no INTs, then followed it up with no TDs and 2 INTs against Carolina. His hot and cold start has me very worried heading into New England where most QB's struggle. Pretty easy decision to fade Winston here.
Falcons @ Giants
Start – Daniel Jones – If you read my weekly Waiver Hub article you already know about Jones. He has been running wild for the Giants while still being an effective passer. He has found the endzone 4 times, 2 on the ground and 2 through the air. He has a juicy matchup against the Falcons who have been carved up rather easily by Jalen Hurts and Tom Brady. It's 'Danny Dimes' turn to take advantage and continue that trend and stay hot.
Sit – Both Defenses – Both the Falcons and Giants have had terrible defensive games and aren't intimidating anyone. All relevant offensive players should benefit nicely in this one. Kind of obvious but both defenses are not starting options and shouldn't even be owned.
Bengals @ Steelers
Start – Joe Mixon – Mixon is only second to Derrick Henry in rushing attempts and rushing yards heading into week 3. He is averaging almost 25 carries a game and that should be enough for you to make him a must start in fantasy football. The Steelers have a good defense, but nothing is going to stop me from starting Mixon with his workload.
Sit – Joe Burrow – Joe took his first loss of the season last week after throwing a trifecta of INTs. He faces the Steelers defense in Pittsburgh this week which means he could be in for a less than pleasant day. Burrow has good receiving options, but this matchup has bust written all over it. Mixon will get his usual number of touches, but that seems like the only sure bet for this Cincinnati offense this week.
Cardinals @ Jaguars
Start – Rondale Moore – It has only taken 2 games for rookie Rondale Moore to establish himself as a viable fantasy WR. In a stacked offense led by QB Kyler Murray, Moore has led the way with 13 targets, 11 receptions, and 182 receiving yards. Pretty impressive stats when there are guys like Deandre Hopkins, AJ Green, and Christian Kirk all around him. That being said, Moore is worth a FLEX spot in a game where the Jags should struggle to contain the ample receiving threats of Arizona. If Moore is somehow still available in your league you should make room for him and his enormous potential.
Sit – James Robinson – James is going up against a good Arizona defense this week. He has been the RB1 in Jacksonville since the news of Etienne, but Carlos Hyde isn't far behind him. Robinson has yet pull away from Hyde and the Jags have had to pass a lot more than run. James is a risky play this week even though he should have some opportunities.
Jets @ Broncos
Start – Teddy Bridgewater – Teddy has had a great start to his season totaling nearly 600 passing yards, 4 TDs and no INTs on his way to a promising 2-0 record. Mac jones and Sam Darnold haven't had much trouble with the Jets defense, so I expect Teddy to hold his own and keep making smart decisions. Not my favorite QB this week but clearly in the top half averaging over 20 fantasy points per game this season.
Sit – Zach Wilson – Zach Wilson has had a rough go against Carolina and New England to start his career. Next up is Denver which unfortunately doesn't look good for his fantasy appeal yet again. 5 INTs in 2 games is concerning to say the least. Not one NYJ offensive player gets a start from me this week.
Dolphins @ Raiders
Start – Darren Waller – The uncertainty of the health in the Raiders backfield makes me stray away from starting any RBs this week until further information is provided. Derek Carr is ready to go for week 3 and he is targeting Waller as often as he can. Wallers 26 targets led the NFL through 2 weeks and is 10 more to Raiders second most targeted player Hunter Renfrow. The Dolphins defense needs a miracle to slow down Carr and Waller this week since their offense could struggle yet again without Tua.
Sit – Mike Gesicki – Gesicki is having a rough beginning to the year after a few promising seasons. Tua Tagovailoa is not going to be playing this week and even if he was, Mike hasn't had anything promising happen in order to feel comfortable about putting him in a starting lineup. Even if the Dolphins go down early and need Jacoby Brissett to air it out often, DeVante Parker, Myles Gaskin, and Jaylen Waddle are going to be his primary targets.
Buccaneers @ Rams
Start – Tom Brady – Brady is as consistent as they get. He knows how to win games and utilize his teammates positively. The 44-year-old has begun the year with over 650 passing yards and 9(!!) passing touchdowns. He has started his MVP campaign nicely and looks to break the record of oldest NFL MVP ever. The player who currently has the record is… Tom Brady at age 40 in 2017. This game will hopefully be a high scoring shootout which favors Brady and his plethora of weapons in the receiving game. Tom needs 499 yards to break the record of most passing yards ever currently set by Drew Brees. It would be satisfying to see him break that in week 4 against the Patriots in New England, but could he spoil the party early and throw for 500 yards for the third time in his career?
Sit – Ronald Jones II – Ronald Jones II has fantasy owners in panic mode after 2 weeks of producing essentially nothing. His lack of usage and production is concerning in an offense that is more often boom than bust. Fournette hasn't made life easier for Ronald, posting twice as many carries and over three times the targets Jones has had this season. After Ronald's failure to bounce back in week 2, I see only Fournette as a fantasy option in Tampa's backfield right now. I still have hope for Jones, but he is another situation where I need to see production before I can feel any confidence in starting him moving forward.
Seahawks @ Vikings
Start – Kirk Cousins – Kirk is quietly having a great start to his season. 5 passing TDs and almost 600 passing yards has him in the top 10 QBs for fantasy points. This is another game this week that has potential for a lot of points. The over/under is 55 and I'm favoring the over. There is too much offensive star power on both teams that the defenses could be in for a long day. Cousins has Jefferson, Thielen, and now the emerging KJ Osborn to throw to. Although the Vikings are 0-2, Kirk has had his team in positions to win games for Minnesota and your fantasy team.
Sit – Gerald Everett – Not many offensive players I don't like in this game. Everett does have a TD this season but has only been targeted twice a game. Russ has been cooking up a storm, but Everett has simply been a small appetizer in his full course meal. The opportunity just hasn't been enough for Everett to establish himself as a good TE spot in fantasy lineups. There are at least 15 TEs this week I would prefer over Everett.
Packers @ 49ers
Start – Deebo Samuel – Deebo is one of the more surprising fantasy players this year. He has ridiculous numbers thus far with 15 receptions on 20 targets for 282 yards and a score. He has been easily outproducing the heavily owned George Kittle and with the disappearing act of Aiyuk, Deebo has taken a big step forward. He led the NFL in receiving yards through 2 weeks and is going up against a Packers defense that has allowed 7 receiving TDs this year. Easy must start.
Sit – Robert Tonyan – Tonyan is in an offense that is supposed to be great. Week 1 showed us that we might have had that wrong. Week 2 showed us that Rodgers/Adams/Jones will be just fine. Tonyan is a good TE but is the odd man out of the Packers three headed offensive attack. Tonyan was the only TD for the Packers this past week that didn't go to Aaron Jones. His 22-yard score has been the only positive for him this season and after watching it multiple times, I still don't know how that ball found his hands and was caught.