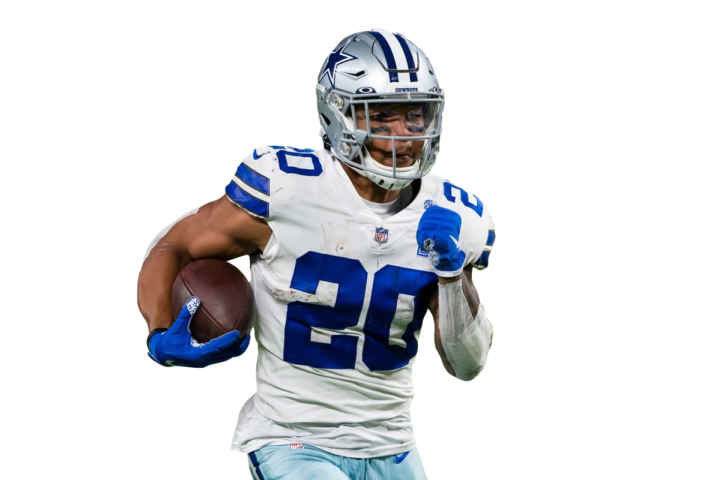 Mike Hubbard Jr here, welcome back to my weekly Waiver HUB. Follow me on Twitter (@FantasyHubbard) and Instagram (@fantasyhubbard) for all things fantasy football throughout the season.
Week 2 of the season is now in the books which means it's time to get going on those waivers. Submit your waiver claims as soon as you can to better your chances of winning your fantasy league. After a week of numerous unfortunate injuries and plenty of good and bad performances, players could be available to you that can impact your team as soon as this Thursday night. Go make strategic moves on the waiver wire and check back here every week to stay informed.
Quarterbacks
Daniel Jones – New York Giants
Jones has been a bright spot in yet another 0-2 start for the Giants. He is averaging over 250 passing yards and one passing TD through 2 weeks. His wide receivers have had some key drops that would only increase his fantasy value had they been caught. The main fantasy value is coming from the QB's feet. He has over 120 rushing yards and 2 rushing TD's so far which is more yards on the ground than any QB this season other than Jalen Hurts and Lamar Jackson. His rushing abilities create a higher floor for him and he is worth adding to your bench or even starting as your QB1 if you don't like what yours has been producing thus far.
Sam Darnold – Carolina Panthers
Winding up in Carolina seems to have impacted Darnold positively, resulting in a 2-0 record with promising stats. Darnold has thrown for 584 yards, 3 passing TD's, and run for a rushing TD. Darnold has great receiving options in DJ Moore, Robby Anderson, and Christian McCaffrey. The Panthers next few opponents should only entice you more, starting with Houston this Thursday night.
Derek Carr – Las Vegas Raiders
If you were to tell me before the season that Derek Carr would start the season 2-0 with over 800 passing yards and 4 TD's against good Steelers and Ravens defenses, I would tell you that you need to lower your expectations. Carr has exceeded everyone's expectations so far and is worth adding if you don't have a solid QB1 or want to add a good gunslinger. I can't wait to see what kind of numbers he will produce against average and bad defenses.
Running Backs
Cordarrelle Patterson – Atlanta Falcons
Patterson is an interesting waiver wire option. He is the backup to Mike Davis in Atlanta but has had success in fantasy this year both on the ground and through the air. In two games, he has 65 rushing yards, 71 receiving yards, and a rushing and receiving TD. He is a great weapon for Atlanta with his speed and overall athleticism. I believe Patterson is a sneaky add this week who could continue to put up fantasy appeal given increased opportunities.
Tony Pollard – Dallas Cowboys
Pollard had a nice day Sunday finishing with over 100 rushing yards on 13 attempts and a TD. He also contributed 4 receptions for 31 yards. Not many could have predicted the amount of opportunity Pollard has gotten being the clear RB2 in Dallas. If it wasn't for the heavily paid Ezekiel Elliot, Pollard would be considered more for a starting job and would be a good option as an RB1 on most NFL teams. Add without hesitation as he should continue to get touches and could be a huge asset if Zeke underwhelms or misses any time.
James White – New England Patriots
James White was a target in our pre-season Bet the Don't article and has averaged 6 receptions per game so far and contributed a rushing TD. Despite being RB2 in New England, James leads the entire offense in receptions and receiving yards. If Damien Harris were to miss time, James White could get more rushing exposure alongside his obvious stellar receiving opportunities. A risky add but could definitely pay off, especially if you need help in the RB department with such scarce options available.
Wide Receivers
Rondale Moore – Arizona Cardinals
The rookie out of Purdue is impressing this season after his 7 receptions for 113 yards and a TD in a high scoring affair against the Vikings. He has racked up 13 targets in 2 games with Deandre Hopkins, AJ Green, and Christian Kirk as other WR options. Kyler Murray is an early MVP candidate that has looked sharp throwing the ball this year, making Moore an appealing addition to your fantasy team. Scoop him up and add appealing depth to your fantasy team.
Tim Patrick – Denver Broncos
Patrick is one of many receiving options in Denver that Teddy Bridgewater has distributed the ball to. He is third in targets with 8 and tied for third in receptions with 7. Despite only having 4 targets each week, he has turned 25% of those targets into touchdowns. As long as Patrick can continue to consistently find the endzone, his fantasy value will rise, especially while Jeudy is out.
KJ Osborn – Minnesota Vikings
KJ is WR3 for the Vikings this year and has still managed great fantasy production. 12 receptions for 167 yards and a TD. Pretty impressive stats with guys like Justin Jefferson and Adam Thielen in front of you on the depth chart. Kirk Cousins has weapons all around him and it's safe to say he's added KJ to his arsenal. Add him without hesitation.
Darnell Mooney – Chicago Bears
Mooney is tied with Allen Robinson in targets this season and is leading all Bears with 11 receptions. If Justin Fields gets more opportunities to display his passing abilities, Mooney could benefit immensely with his speed to get open downfield. He is the clear-cut WR2 in this offense and is worth stashing and monitoring.
Tight Ends
Austin Hooper – Cleveland Browns
Hooper has yet to have a great game this season with only 67 yards on 8 receptions through the first couple of games. His name should be popular this week because he is tied for most targets thus far and leads Cleveland in receptions. With the uncertainty of Jarvis Landry and Odell Beckham Jr playing in week 3, Hooper can establish himself as a go-to-guy for the Browns. Proceed with caution and hope he can return to his 2019 form where he set his career highs in receptions, receiving yards, and receiving TD's with Atlanta.
Dawson Knox – Buffalo Bills
Knox is the TE1 on a pass-happy, high-scoring Buffalo offense. Knox is the only TE that has been targeted this year and Josh Allen likes to look his way in the red zone. With the rumors and speculation behind him of Buffalo trading for or drafting a TE, Knox should feel confident and secure in his role. He is worth an add if you're in need of an available TE going forward.