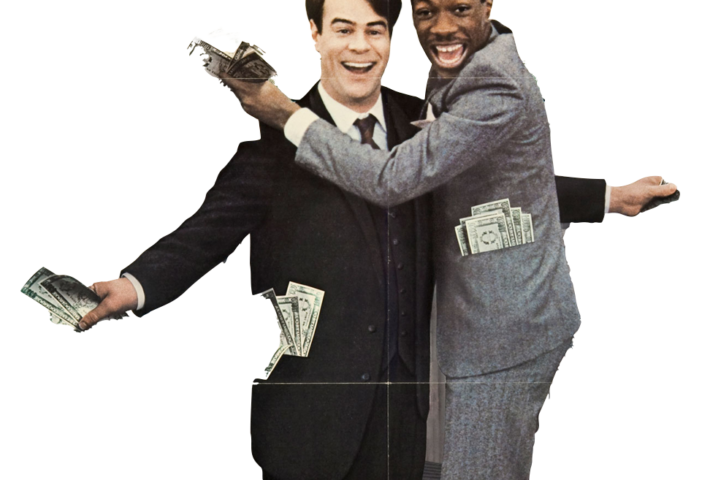 2Mike Hubbard Jr here. Fantasy players have a tendency to make short-term reactions, forgetting it's a long season. Each week, I'll be giving you a list of players to buy low and sell high on so you're not just chasing the trends but capitalizing on public perception.
Week one is always especially full of overreactions. What we have to ask ourselves is – what changed since the draft? If a player was a boom or bust was there a reason? Did something happen that would change our reasoning for drafting a player where we did? Or was there just a one-week fluke? It is a game with a high degree of variance, after all.
There were many highs and lows for individual players and teams as a whole. Whether your fantasy team excelled or underperformed, there's always room for improvement. One trade could be the difference in winning or losing your fantasy football league.
Let the overreactions begin!
PLAYERS TO BUY
Ezekiel Elliott – Dallas Cowboys RB
Zeke had a very disappointing fantasy performance on Thursday's season opener against the reigning Super Bowl champions. Zeke turned 11 carries into 33 yards and caught both of his 2 targets for 6 yards. Dak Prescott threw the ball 58 times against a stingy run defense, but I don't see the pass/run ratio staying this lopsided in the weeks to come. This might be your best opportunity to buy a game changing RB1.
Kyle Pitts – Atlanta Falcons TE
Kyle Pitts had an underwhelming debut for the Falcons in a blowout home loss to the Eagles. Although being the highest drafted tight end in NFL history, Pitts ended the day with 4 receptions for 31 yards. His 8 targets are very promising, and his usage should only increase. Buy low on this future star while you can.
Clyde Edwards-Helaire – Kansas City Chiefs RB
CEH finished his day with 14 carries for 43 yards and caught all 3 of his targets for 29 yards. He was in on 47 of the team's 65 snaps, which was 33 more than his back up Darrel Williams. His usage is very promising in a high-powered Kansas City offense that I don't expect to be trailing as much as they were in Sunday's comeback victory against the Browns. CEH is another RB1 who is worth buying low.
Najee Harris – Pittsburgh Steelers RB
Najee Harris ran for 45 yards on 16 carries. He also only caught 1 of his 3 targets for 4 yards. Although his stats were subpar, he played in 100% of the offense's snaps. That volume is incredible and promising. His usage alone should be enough to convince you to pursue a trade for him.
Derrick Henry/AJ Brown/Julio Jones – Tennessee Titans

The entire Titans offense had a lackluster offensive day in Week 1. AJ Brown's TD was the lone bright spot. I don't see the Titans struggling like this again with the weapons and talent they have. If someone is willing to sell, buy low and get a steal.
Aaron Rodgers/Davante Adams/Aaron Jones – Green Bay Packers
The Packers/Saints game was probably the biggest fantasy bust of week 1 if you had any Packers players starting for you. I've never seen them struggle like this before and I don't think I will ever again. In hopes of overreactions, trade for any of these 3 players and watch them bounce back nicely against the Lions next week.
Ronald Jones – Tampa Bay Buccaneers RB
If you watched the opening game of the NFL season, you didn't see much of Jones. He had 4 carries for 14 yards and one costly fumble. After the fumble, he was taken out of the game and did not return. Jones finished the day with just 9% of the teams snaps with 6. Leonard Fournette and Giovanni Bernard combined for the remaining 91% of snaps. Bruce Arians said "he struggled mentally" after the turnover. DO NOT panic, I fully expect Jones to return to form next week given the opportunity, with a juicy matchup against the Falcons. Jones has the week to regain trust and attempt to get his RB1 role back. Buy low on Jones while you can and expect a bounce back game in Week 2.
PLAYERS TO SELL
Melvin Gordon III – Denver Broncos RB
Gordon's stat line was great with a rushing TD on 11 carries for 101 yards, and 3 receptions on 3 targets for 17 more yards. His 70-yard rushing TD was the highlight of his day and is a big reason why selling him now is ideal. Javonte Williams and Gordon split carries in the backfield. We wrote about Gordon as a target in our pre-season Bet the Don't article, citing all the hype around Javonte Williams. Gordon is not dead yet, but he did see a roughly equal split with Williams. Moving forward, Williams may get increased usage and is most likely the Denver RB you want. Even in a timeshare, Gordon will return value for the low draft spot you had to spend on him, but this strong performance is a good chance to flip him to someone who may just see the point total and isn't looking at the details of the carry split. Find that desperate JK Dobbins owner and make a deal!
Brandin Cooks – Houston Texans WR
Brandin Cooks had himself a nice day against the Jaguars going for 5 catches on 7 targets for 132 yards. Although Cooks could easily be on the players to buy list, I would prefer to trade him with the appeal of his potential usage in hopes of a more reliable offensive weapon, on preferably a better team. He should be solid and get a lot of volume all year, but his value may never be as high as it is right now. Go find Jerry Jeudy's owner and see what he can offer you.
Dallas Goedert – Philadelphia Eagles TE
Goedert scored a receiving TD in Atlanta and had 4 receptions for 42 yards. He had 52 snaps compared to Zach Ertz's 41 although Ertz missed a good chunk of the 3rd quarter. With Ertz apparently not going anywhere, he will steal opportunities from Goedert. Take advantage of Goedert's TD and sell high. Goedert for Pitts may not work, but it's worth a shot!
James Robinson – Jacksonville Jaguars RB
James Robinson had an average game in a bad loss to the Texans. 5 rushes for 25 yards and 29 receiving yards, catching 3 of his 6 targets. He had a great fantasy impact last year when he was utilized heavily. Carlos Hyde had more carries than Robinson on Sunday, even though Robinson had 21 more snaps. I would see what you could get for Robinson, especially with Etienne on IR. You may not be able to sell him this week, but keep an eye out for a rebound performance where you can flip him.
I'll be providing this article every Monday. This will give you a chance to get some trade offers out there before the weekly waivers.
Get aggressive after Week 1 and get out there and sell, sell, sell!