Daily Fantasy Leagues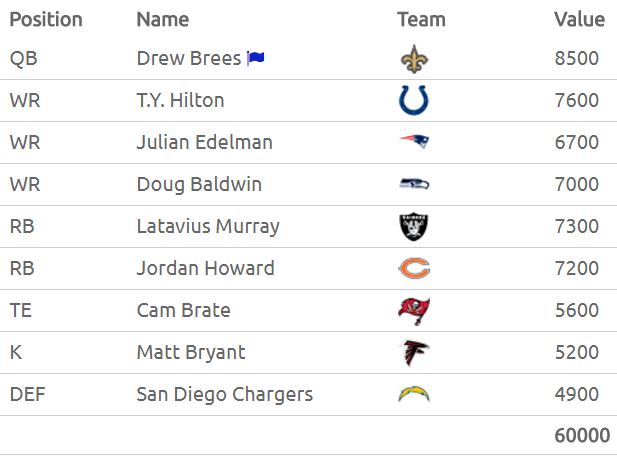 Have you entered the world of daily fantasy leagues yet? Start playing today and get the excitement of championship Sunday every day!
Every day you can enter daily fantasy leagues against new people. They're easy to join, easy to play, safe and secure, and a TON of fun! You can enter for as little as $1 and can play for thousands of dollars in prizes! There are even some FREE contests!
HOW IT WORKS
Just like finding as many above average players as possible in a regular league, the goal in daily fantasy leagues is to find as much value as possible for as small a price as possible. You get a fixed budget and you can select any players you want, as long as their total cost is less than the budget.
You can pick any type of team you want in daily fantasy leagues – you can get all stud RBs and choose cheaper WRs or pair a QB with all his WRs. You can even start your favorite player every week!
There are two main contest types: Head-to-Heads and Tournaments.
HEAD-TO-HEADS
This contest is just like it sounds. You make a lineup and play against one other person who has made a lineup. Best lineup wins!
This is the safest type of contest you can play in. You need to win about 55% of these contests to break even. Generally, you look for safe, consistent players for these lineups.
50/50 leagues require similar lineups as Head-to-Heads but there are more people playing. There may be 10, 50, 100 or more people playing. If your lineup finishes in the top 50%, you win money.
TOURNAMENTS
If Head-to-Head contests are like grinding in poker, Tournaments are like the lottery! There is a great deal of strategy involved, but it still requires a lot of things to work in your favor. They are incredibly fun to play, but be careful not to spend more than you can afford to lose as they're very difficult to win. Tournament lineups require high upside players who may not be very consistent but have potential to be the highest scoring players at their respective positions in any given week.